What Biden's Cabinet appointments mean for rivers
It's clear that addressing climate change and environmental justice will be at the forefront of his administration.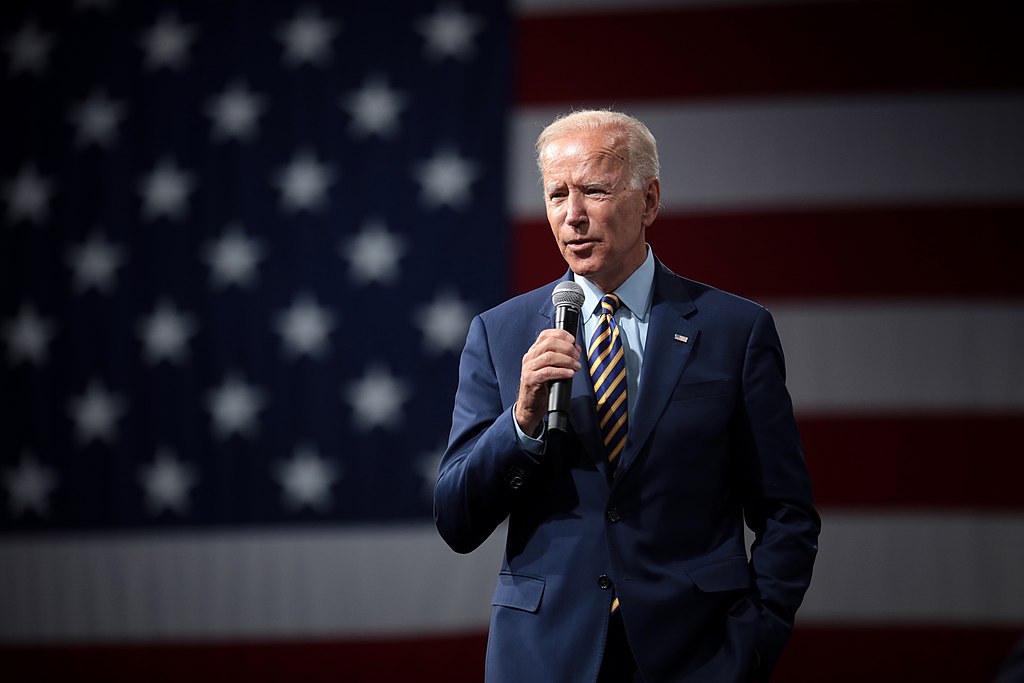 As President-elect Biden's Cabinet appointments take shape, one thing is clear: addressing climate change and environmental justice will be at the forefront of his administration. That's a good thing for the planet and for rivers and clean water.
In historic choices, Biden named Rep. Deb Haaland to be Secretary of the Interior and Michael Regan to be Administrator of the U.S. Environmental Protection Agency. Haaland, a citizen of Laguna Pueblo in New Mexico, will be the first Native American Cabinet secretary. Regan, who has led North's Carolina's Department of Environmental Quality, will be the first Black man to run the EPA.
Also joining the Cabinet will be former Michigan Governor Jennifer Granholm as Secretary of Energy. Former Iowa Governor Tom Vilsack will be returning to serve as Secretary of Agriculture, a position he held for eight years under President Obama.
In addition, Biden named former EPA Administrator Gina McCarthy to head a new White House Office of Climate Policy, where she will lead the administration's domestic climate change initiatives. Her counterpart on the international front will be former Secretary of State and Senator John Kerry, who will serve as a special envoy on climate change.
Leading the White House Council on Environmental Quality will be Brenda Mallory. She is an experienced environmental lawyer, working at EPA and CEQ and most recently at the Southern Environmental Law Center, a public interest environmental law firm that has represented American Rivers in litigation.
Each of these appointments reflects President-elect Biden's commitment to make addressing the existential threat of climate change a top priority for his administration. Moreover, by appointing people of color such as Haaland, Regen, and Mallory to key environmental posts, Biden is demonstrating that addressing systemic racism and the disproportionate environmental harm suffered by communities of color will be hallmarks of his environmental policies.
Perhaps no appointment better signals the importance of addressing climate change than Biden's appointment of Brian Deese to lead the National Economic Council. In the Obama administration, Deese was a senior advisor to the President on climate and energy policy, where he helped negotiate the Paris climate agreement. President-elect Biden has pledged to reenter the Paris agreement on the first day of his administration.
With the appointment of Deese to lead on economic policy, Biden is making clear that addressing climate change and restoring the nation's economic health go hand-in-hand.
At American Rivers, we recognize that the impacts of climate change often register first and hardest on rivers, with more frequent droughts and devastating floods. These impacts, in turn, fall disproportionately on Black, Latino, and indigenous communities. To address these problems, American Rivers developed our 2021 Blueprint for Action for healthy rivers and clean water. In addition, our comprehensive report, Rivers as Economic Engines: Investing in Clean Water, Communities and Our Future, provides a roadmap for the new administration and Congress on how investing in healthy rivers and clean water can help address climate change, further environmental justice, and rebuild our economy.
With the team President-elect Biden is putting in place, American Rivers should find a receptive audience for our policy recommendations, helping to repair the damage the Trump administration inflicted on rivers and clean water and forge a better, more equitable future of healthy rivers and clean water everywhere, for everyone.