Coloradans vote for healthy rivers
The River District plans to use funds raised by the ballot measure to go towards funding water projects backed by local roundtables and communities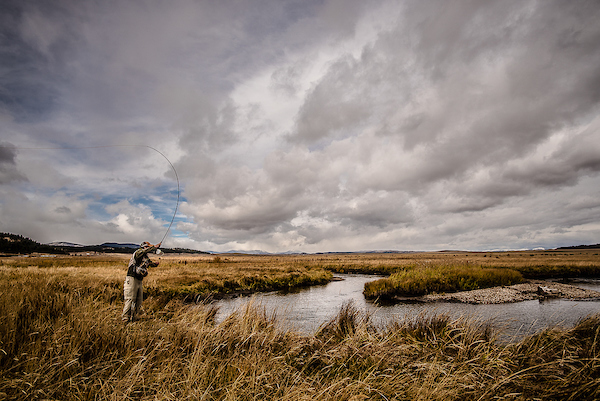 While the national election still hangs in the balance, we have great news for the Colorado River, and rivers on Colorado's Front Range.
Across the western slope, more than 70% of voters easily passed Ballot Measure 7A, providing much needed funding for the Colorado River District. The ballot measure would raise property taxes across the River District and was approved in 14 of the 15 counties in the district's region. American Rivers, and several diverse partners were strong advocates for the measure.
A second measure, also on the ballot as 7A, passed on the Front Range, in the St. Vrain – Left Hand District, which encompasses parts of Boulder, Larimer, and Weld Counties. While a smaller district, the success of the measure (similar in structure to the Colorado River District's question) is no less important to water supply, water quality, and stream health in the area. The measure passed with 68% of the vote – a remarkable accomplishment in such a divided time.
Matt Rice, American Rivers Colorado Basin Director, said that the results prove that water, and protecting the Colorado River, is one issue where western slope voters are united.
"This is a big win for the Colorado River, the two River Districts, and the future of Colorado's water supplies. The overwhelming support for these measures shows that Coloradans value healthy rivers for our environment, economy and our future. In a polarized election season, we proved that water, and rivers, connect us."
In their implementation plans, the River Districts plan to use funds raised by the ballot measures to go towards funding water projects backed by local roundtables and communities in five categories, including healthy rivers, water quality and watershed health, productive agriculture, infrastructure improvements, and conservation and efficiencies.
It has never been more urgent to support funding for the Colorado River. 20 years of drought caused by climate change and increasing demand have diminished water supplies, put the health of rivers at risk and threaten the viability of agriculture. 65% of the flow in the entire Colorado River Basin originate in the Colorado River District's jurisdiction.
The Colorado River, like all rivers, is critically important to communities on both the West Slope and the Front Range, and to the state of Colorado as a whole. The Colorado River drives a $3.8 billion dollar recreation economy, generates over 26,000 recreation related jobs, and irrigates thousands of acres of farmland.