A Promise for the Protection of Montana's Wild Rivers
When the Montana Headwaters Legacy is passed, it will nearly double the number of river miles in Montana that are protected forever as clean and free-flowing.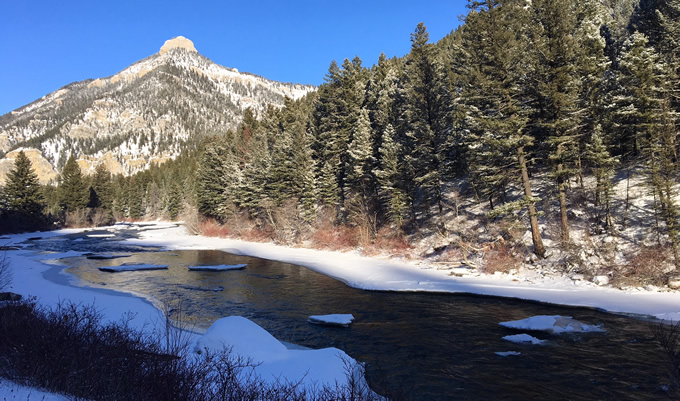 If you're like me, you probably have at least a dozen different river stories in the back of your mind.
Some conjure memories of family, friends and the shared experiences on the river, while others might evoke visceral memories of waiting out an hours-long summer afternoon storm, drenched and freezing cold. Your river story might include reeling in the fish of a lifetime, or a long swim through a class five rapid. Maybe there's a special river you were married on, or another on which you spent your honeymoon, or perhaps you spread the ashes of a loved one on yet another river that holds important meaning.
This week, my river story didn't involve one specific river, but concerned the protection of many rivers that have shaped my life over the last decade. After the years of outreach I have conducted to Montanans from all walks of life, I know that I'm not alone in harboring a cadre of rivers stories. There are generations upon generations of stories like mine intertwined with the rivers that hold them. And this week, Senator Jon Tester (D-MT) announced his plans to introduce legislation that will forever protect the rivers that hold some of our most sacred and informative stories as Montanans.
On Tuesday, October 27th, as I drove the long winding lane from Trout Chasers Lodge in Gallatin Gateway, down to the banks of the Gallatin River, I was overflowing with excitement and nervousness. As a steering committee member of the coalition Montanans for Healthy Rivers, I had been helping to plan a press event with Senator Jon Tester's staff for weeks. This was a moment many of us had been waiting for the last several years or more: The Senator planned to announce he would be introducing the Montana Headwaters Legacy Act.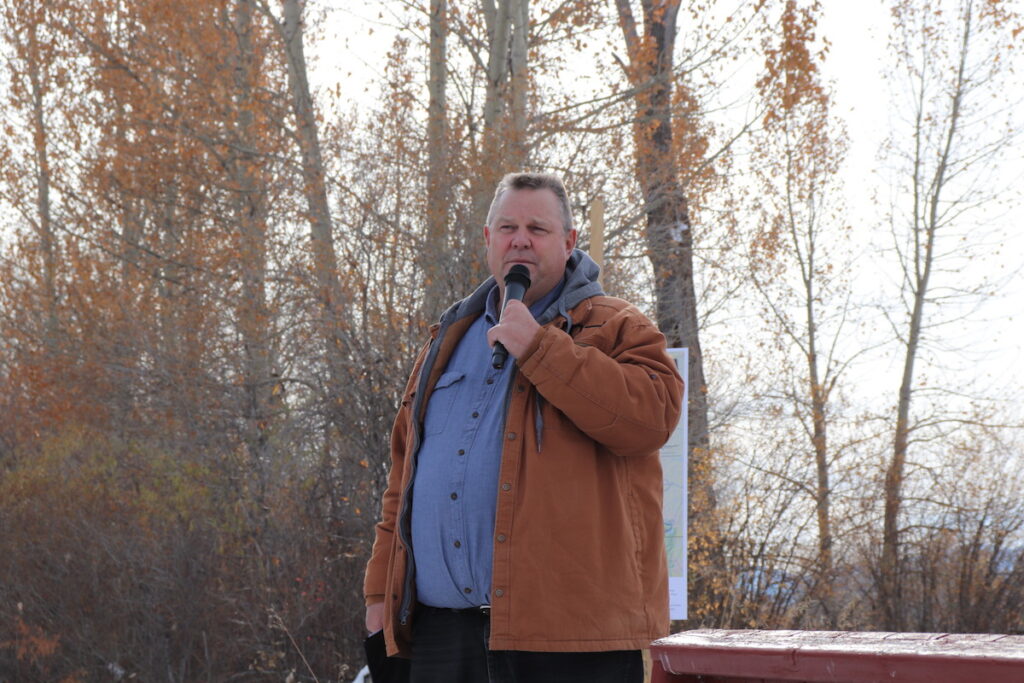 If you've read any of my past blogs or spend time in the river world, you are probably already very familiar with the Wild and Scenic Rivers Act. As the highest form of protection a river can receive, Wild and Scenic designation forever maintains a river's free flowing nature, clean water and "outstandingly remarkable values."
Montana's original Wild and Scenic Rivers – the North, Middle and South Forks of the Flathead River and the Upper Missouri River – were all designated in 1976. Montana did not have another Wild and Scenic designation until East Rosebud Creek gained protection in 2018, bringing the state's total miles of federally designated Wild and Scenic Rivers to just shy of 400. This still amounts to less than ¼ of 1% of the state's total river miles.
When the Montana Headwaters Legacy is passed, it will nearly double the number of river miles in Montana that are protected forever as clean and free-flowing.
After parking my vehicle and getting out to greet my colleagues, I took a few moments to absorb my surroundings. The excited chatter of reporters and supporters alike, the smell of a campfire burning to lend some warmth to attendees, and the sound of the Gallatin River in the background will forever cement that day in my memory. To say this is a milestone in the state's conservation history is an understatement, let alone in my career as a conservation professional.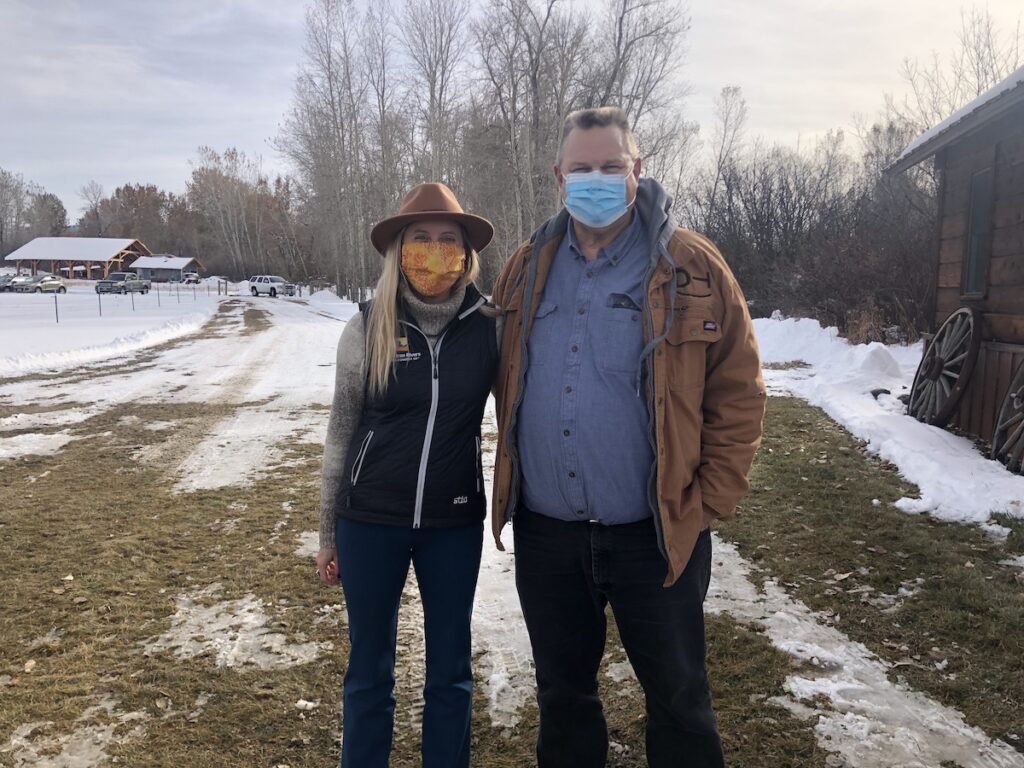 I have met Senator Jon Tester a few other times over the years, but this time was going to be different. On this occasion, I would be listening to him announce his plans to introduce legislation that my colleagues and I have spent the last nine years of our lives crafting and gathering support for. To be clear, this type of thing doesn't happen too many times during a conservation-focused career. And legislation that leaves a long-lasting legacy like this one doesn't happen too many times in a lifetime.
Like many important occasions of my life, the entire press event went by in a flash. I was so focused on capturing the event for social media, I couldn't remember what anyone said until I watched it later on my phone at home. And now, almost two days later as I write this blog, am I only starting to put words to my emotions around what happened this week and the weight of its significance.
For those that grew up in the 90s and watched the sitcom "Family Matters," you might recall the theme song and infamous line, "it's a rare condition this day in age, to read any good news on the newspaper page." I feel that's especially true lately when the shock of each day's headlines seems to top the previous day's, and so on and so on. On the rare occasion that good news makes headlines or a reason for celebration presents itself, I find myself humming that tune.
Well friends, this was one of those occasions.
After the press event concluded, a few of my fellow coalition members and I bought a six-pack of beer and traveled down to a nearby river access site to toast the day's event. At that moment and in the one which I'm writing, I can't help but reflect on the feeling of immense gratitude.
I felt gratitude as I watched Senator Tester drive off towards home, after an extremely long travel day from Washington D.C., on top of several long days of hearings in the Senate. I feel gratitude for leaders like Senator Tester who make decisions with conviction and genuine care for their constituents and the generations of people they will never know. I feel gratitude for my colleagues in this movement, who work tirelessly for the causes they believe in and the people behind those causes.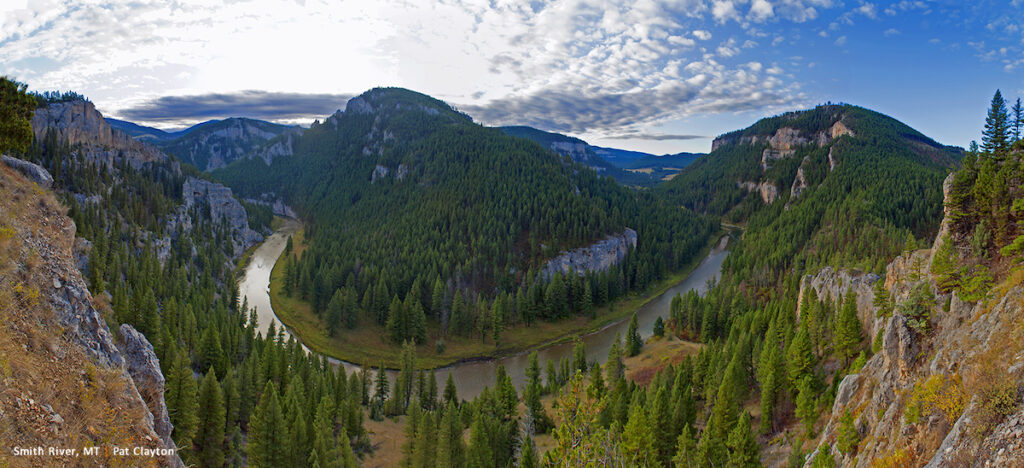 It feels a bit like I'm giving an acceptance speech for some award I didn't win, but during these challenging times we find ourselves in, sifting out the moments I feel thankful seems to be the only way I can make sense of the world and feel comfortable in it.
I hope you read this and feel some sense of comfort in knowing that during such challenging times there can still be reasons to celebrate and be thankful for what we still have to protect. I encourage you to send Senator Jon Tester a personal thanks for this monumental step he is taking to secure Montana's conservation legacy so that you and I can continue to create the stories that have shaped us to this point. A minute of your time now has the potential to give hours of time to future generations on a river that will undoubtedly shape them.
If you'd like to watch the event yourself, check out the live video stream.