This blog was written by Janae Davis and Fay Hartman.
In Episode 26 of We Are Rivers, we take a deeper look at the National Wildlife Refuge System and why it is so important to health of America's natural resources. We explore the many benefits that the Waccamaw National Wildlife Refuge provide for human and natural communities in coastal South Carolina and why the minor boundary modification of Refuge was critical in ensuring that these benefits are preserved for future generations. Tune in today!
---
Over the years, a warming climate, sea level rise and rapid development has posed a growing threat to wildlife in and around the Waccamaw National Wildlife Refuge (WNWR) in South Carolina's Lowcountry. Faced with the need to provide additional habitat for animals and plants to thrive coupled with federal restrictions on expanding the Refuge, Craig Sasser, the WNWR Manager, used an innovative approach. Working with a team of service staff and key partners, Sasser developed a ground-breaking proposal that allowed lands within the existing Refuge boundary that were unlikely to become federally protected to be exchanged for those in surrounding forests that could play a key role in improving the resilience of wildlife and communities along the Waccamaw River.
In Episode 26, we hear from Craig and essential partners at the Open Space Institute, The Village Group (a local non-profit in Plantersville, South Carolina) and American Rivers who were involved with the minor boundary modification to learn how diverse groups came together to support their local Refuge.
After years of hard work, Sasser and Refuge partners' efforts paid off when the boundary modification was approved by US Fish and Wildlife Regional Director, Leopoldo Miranda. The Waccamaw National Wildlife Refuge is the first refuge in the country to successfully use minor boundary modification as an approach to conserve land and build climate resilience.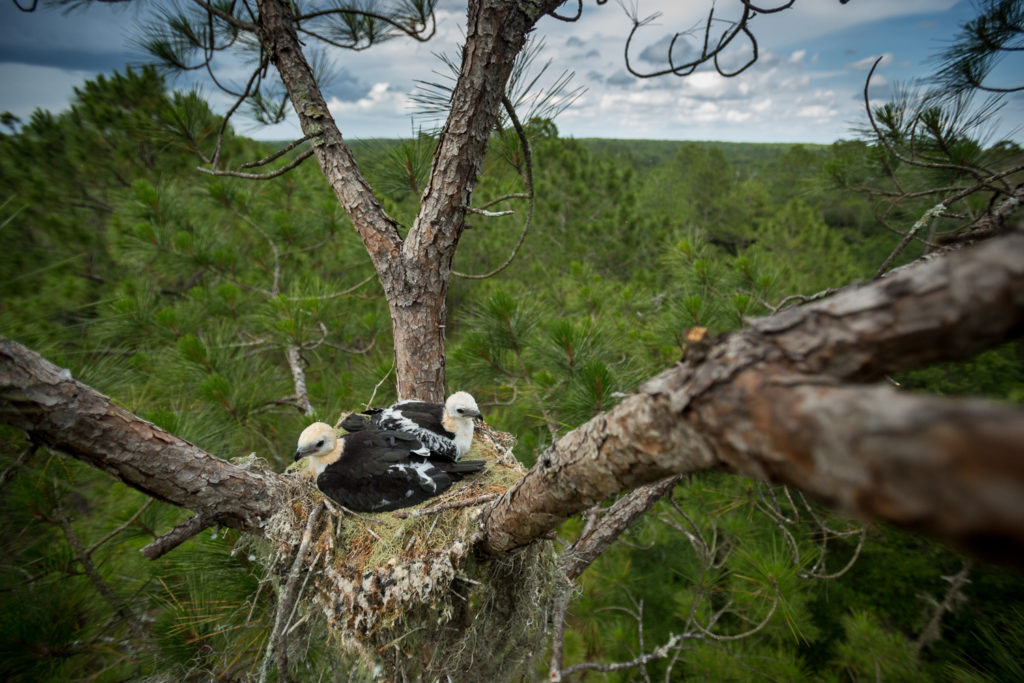 The minor boundary modification removed 6,849 acres of land from the Refuge which were unlikely to be protected by the Refuge or no longer provided quality wildlife habitat due to local activities that had permanently changed the landscape. The boundary has been modified so that 6,638 new acres can be added to the Refuge through the purchase of properties from willing landowners. These new lands harbor critical riverside habitat that will help local wildlife withstand the effects of climate change, improve public access to the Waccamaw and Pee Dee Rivers, enhance recreational opportunities and ecotourism in the region, support clean drinking water and reduce flood risks in surrounding communities.
Learn more about the Waccamaw River, the Waccamaw National Wildlife Refuge and their many benefits to nature and people on our interactive story map.
The Waccamaw National Wildlife Refuge is a lifeline for residents in coastal South Carolina. As a central site along the Waccamaw River Blue Trail, it is critical to the region's economy, environment and quality of life. Tune in today to learn more from Craig and other partners about the importance of the minor boundary modification for residents and wildlife in coastal South Carolina.