How-to Guide for Stormwater Credit Trading
Stormwater credit trading not only provides economic benefits by reducing costs for municipalities but also advances the implementation of green infrastructure across a city.
This blog was written by Shanyn Viars and Jeff Odefey
It's no secret severe storms are becoming more frequent and historic flooding events more common. For cities, managing rain and preventing floods is a routine part of urban maintenance. As cities continue to grow, the amount of rooftops, driveways and other hard surfaces increases across our landscape. The result is more rain flowing through our streets, more stormwater to manage. Municipalities have always borne the responsibility of managing stormwater; protecting our communities from flooding and reducing adverse impacts to our water resources. Although important, it is a costly endeavor and funds for managing stormwater are not always a priority as limited resources are directed to address other community challenges.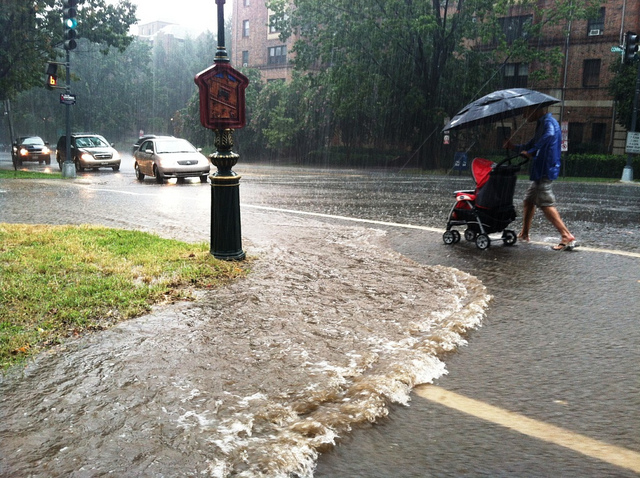 The burden for municipalities continues to rise, yet private property owners are the highest contributors to stormwater costs. Stormwater runoff mostly comes from hard surfaces on privately-owned land – driveways, parking lots, rooftops. Stormwater contributors include shopping malls and big box stores with large parking lots, factories and lively urban district with blocks of buildings, residential neighborhoods and apartment communities with many rooftops and driveways – basically the fabric of urban life.
Green infrastructure is one solution that cities are adopting to better manage stormwater by mimicking the natural water cycle, but land (and good soil) also needs to be available. Therefore, we need to explore sustainable solutions that encourage private property owners to participate in protecting their cities from flooding and reduce their impact to water resources.
Stormwater regulations and permits are limited, contributing little to the overall cost of managing rain events in urban areas and offering minimal protections to natural water resources.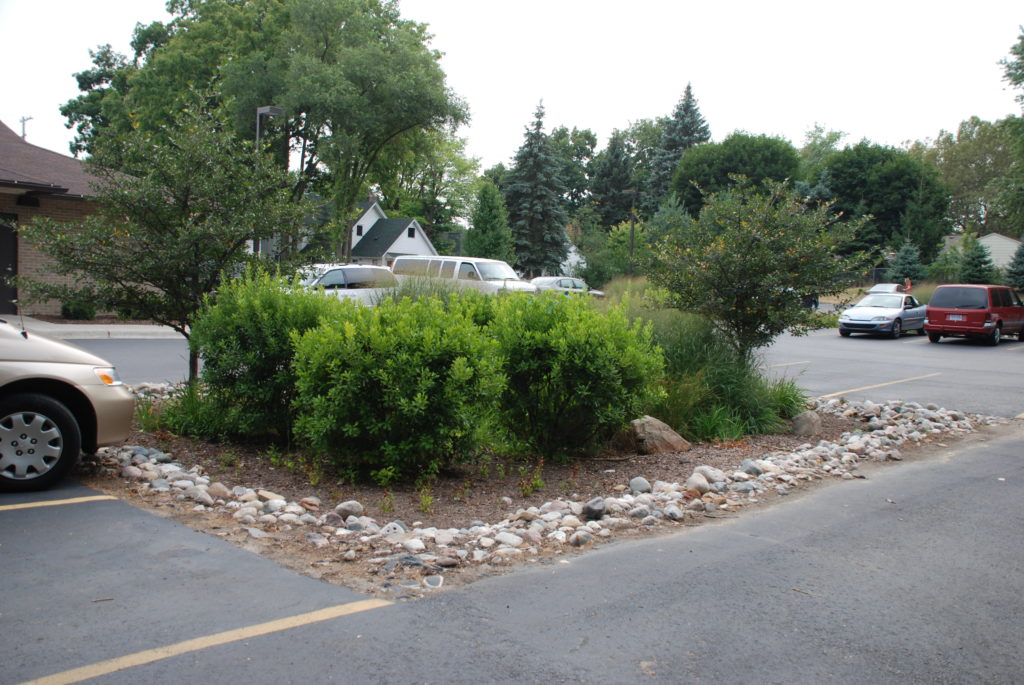 Compliance with stormwater permits can be costly to cities and property owners but is crucially important to our efforts to protect and restore urban rivers and streams. To protect our cities (and business) we need to redefine stormwater management by encouraging the private sector to invest in green infrastructure on their properties. Effective encouragement may come in the form of incentives that reduce the cost of installing green infrastructure and create economic rewards for effective projects.
With the support of the Great Lakes Protection Fund, Stormwater Currency and the City of Grand Rapids explored a market-based approach that creates incentivizes for private property owners to choose green infrastructure approaches for managing their stormwater. We sought solutions that harness the economic advantages of a market to fund green infrastructure on private property, reducing costs to the developers and the City. Our solution, Stormwater Credit Trading, allows private property owners who need to comply with stormwater regulations to "purchase" volume "credits" from other property owners that are not subjected to or have exceeded their requirements. This market-based approach addresses the need for private property owners to contribute to the overall cost of managing stormwater while rewarding others for protecting their communities and environment. A benefit of a credit trading market is the opportunity it can provide to distribute funds from green infrastructure investments across neighborhoods and address stormwater challenges for communities that have historically been neglected. For those that are considering sustainable solutions to address stormwater in your communities, we developed a handy guide, Establishing a Stormwater Volume Credit Trading Program.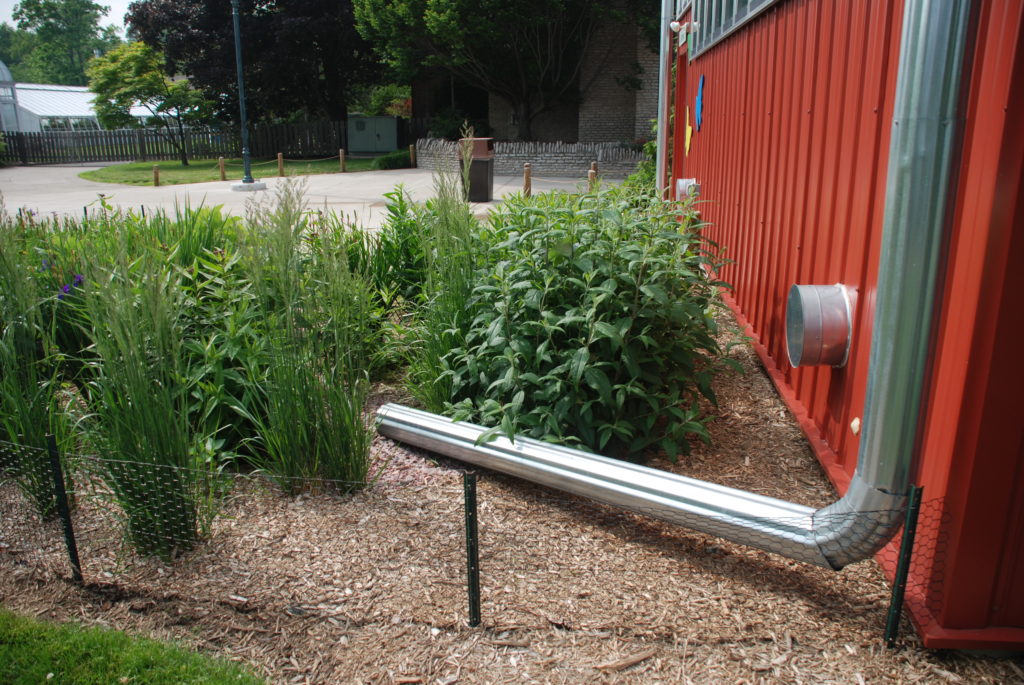 We're having a great time exploring sustainable solutions with Grand Rapids Environmental Services Department and partnering with local organizations to design a program that builds on private-public partnerships using market-based approaches.
Stormwater credit trading not only provides economic benefits by reducing the cost on municipalities to reduce and manage stormwater but it advances the implementation of green infrastructure across the city. Ideally, the market will encourage a more equitable and efficient distribution of green infrastructure across an urban landscape to create greener, more livable cities and cleaner rivers.
For more information on the market-based approaches by Stormwater Currency (a collaboration of American Rivers, Corona Environmental Consulting and the Water Environmental Federation), please visit stormwatercurrency.com.
For more information on stormwater credit trading please contact Jeff Odefey, Director, Clean water Supply, American Rivers at jodefey@americanrivers.org.