Governor Inslee's Lower Snake Dams report: why it matters and what's next
Governor Inslee's report is a step toward the creative thinking and problem solving we need to do as a region to understand a path forward.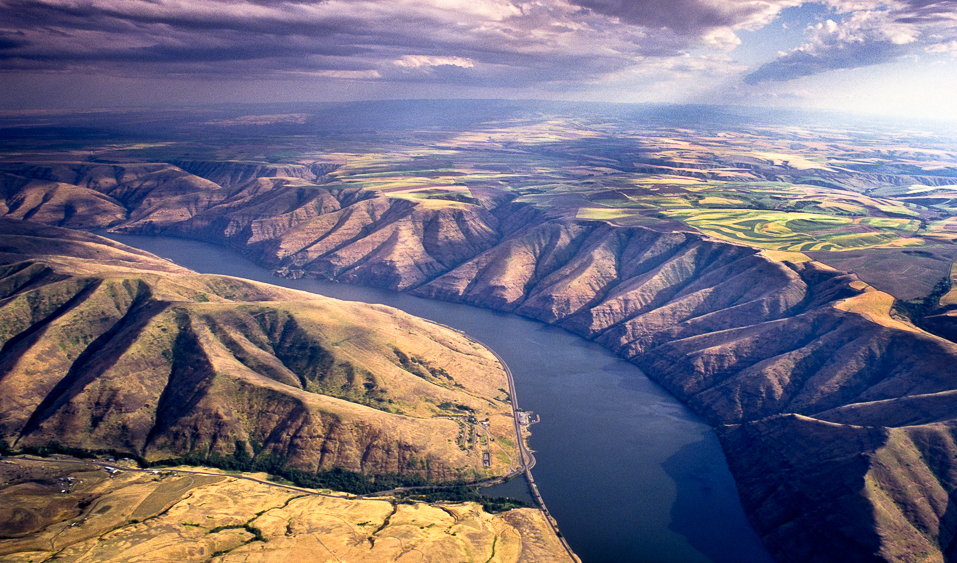 The Pacific Northwest is one of the most wonderful places in the world. We want to keep it that way. At American Rivers, we're committed to protecting and strengthening what makes our region special, including:
Abundant wild salmon and steelhead filling our rivers, supporting communities and livelihoods
Clean, affordable energy powering our homes and businesses
Thriving agriculture driving a strong economy
If we want all of this for our future, we must come together around shared values: the desire for continued prosperity and growth, love of place, respect for our neighbors up and downstream, and big, inspired thinking that has always defined our region.
Washington Governor Jay Inslee today released a draft report detailing findings from the Lower Snake River Dams Stakeholder Process.
Here's why this report matters for rivers, people and salmon in the Northwest, and what comes next.
What is the Lower Snake River Dams Stakeholder Process?
The process has engaged local, state, tribal and federal leaders and stakeholders around addressing issues associated with the possible removal of the four dams on the lower Snake River in eastern Washington in order to recover the Chinook and other salmon populations that serve as a vital food source for Southern Resident orcas. Salmon are integral to the region's indigenous people, and support the recreation and commercial fishing industry.
What does the report say?
The draft report doesn't recommend removing or keeping the four lower Snake dams. It summarizes the beliefs and concerns of those on both sides of the issue. Importantly, it emphasizes opportunities to increase understanding – areas where we need more information and dialogue, in order to come to solutions that move everyone forward together.
Why does this report matter?
The people of the Northwest want a future with clean energy, thriving agriculture, and salmon runs that honor tribal treaty rights and support strong communities. These opportunities are all connected – we can't address one without addressing them all. Governor Inslee's report is a step toward the creative thinking and problem solving we need to do as a region to understand a path forward.
For example, if the lower Snake dams are removed, how will we replace the benefits the dams currently provide? What kinds of investments will be needed in energy, irrigation and transportation infrastructure? How can we protect and strengthen local economies?
How can I make my voice heard?
The public comment period runs December 20 to January 24. You can fill out the online questionnaire here. You can also attend a public workshop to learn more (January 7 in Clarkston, January 9 in Vancouver, January 13 in Tri-Cities). Visit the stakeholder process homepage for workshop details and additional information.
What needs to happen next?
When it comes to Snake River salmon recovery, communities have been stuck in a cycle of conflict and uncertainty for decades. Governor Inslee's report has helped spur a conversation that can move us forward. Now, we need the Northwest's elected leaders to bring the different sides together to resolve conflicts and help us plan for the future. You can encourage your member of Congress to be part of this important effort.