Let's Ask "What If?…" On The Lower Snake River
We live in the Pacific Northwest, a region where we embrace bold ideas, are inspired by natural wonders and dream big about the future.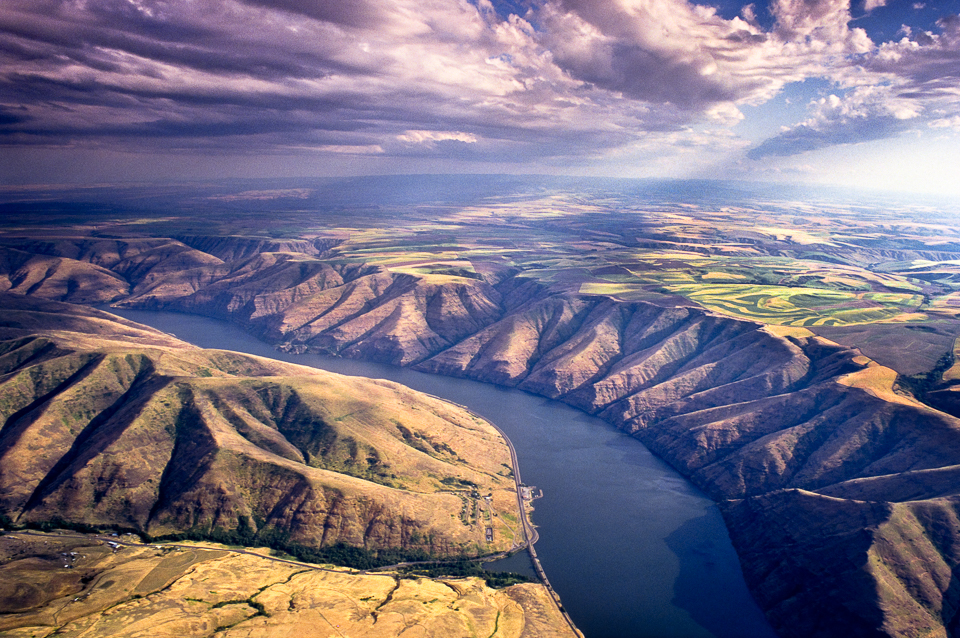 Here in the Pacific Northwest, most people would agree that when it comes to our future, we want healthy rivers, salmon and orcas. We want clean energy. And we want economic opportunity.
But for too long, the conversation surrounding salmon and other native fish recovery and the possible removal of dams on the lower Snake River has been stuck in tired frames: environment vs. economy. salmon vs. agriculture. Seattle vs. Eastern Washington. Meanwhile, salmon and southern resident orcas are slipping toward extinction; the region's affordable power is at risk; and communities from the Pacific coast to Idaho are missing out on economic potential. Plus, a changing climate is adding new threats and uncertainty to much of what society has taken for granted.
In order to have a constructive conversation, we need to acknowledge the benefits the lower Snake River dams have provided, and we need to understand our options should they be removed.  We need to understand not only the costs of removing the dams but also the benefits to the region. We need to understand the true impact – both negative and positive – on existing commerce. We also need to explore what the benefits of a healthy, free-flowing river and revitalized salmon and steelhead runs would look like for the entire Pacific Northwest.
An analysis released by ECONorthwest tackles some of these questions. The main takeaway:  there would be substantial public benefits from restoring the lower Snake River.
We live in the Pacific Northwest, a region where we embrace bold ideas, are inspired by natural wonders and dream big about the future.  Let's not shy away from asking "what if?…"
This new study contributes to the dialogue, presenting information and asking key questions. Here are some more questions we'd like to explore, together with others across the region, as a way to move this important discussion forward.
What if we stopped focusing so much on our differences and came together to identify shared values and priorities?
What if we set our sights on a vision for the future that includes healthy salmon, clean energy, thriving agriculture, a strong economy — and ensured everyone moves forward together?
What if we could make investments to revitalize a lower Snake River that sustains people, fish and wildlife?
More than 75 years ago, when the Bonneville Power Administration started building dams on the Columbia River, they hired Woody Guthrie to write songs about the river and the promise of federal hydropower dams. The Lower Snake River dams were built in this spirit of hard work and progress.
Can we harness that same optimism and can-do spirit of "Roll On, Columbia", when considering restoring a free-flowing lower Snake River? Why couldn't a revitalized river be a source of great hope, pride and opportunity for our entire region?
Today, we have a once-in-a-lifetime opportunity to change the course of history and greatly reduce the extinction risk for endangered salmon and steelhead. To do this, we need healthy dialogue and open minds to foster the emergence of new economies. The people of the region deserve to have the information and they deserve to have their voices heard. Let's get the information and let's move forward together. Let's all keep asking "what if?"