"Biggest advancement for river protection in nearly a decade"
Landmark Bill Protecting more than 600 Miles of Wild and Scenic Rivers and Public Lands Passes U.S. House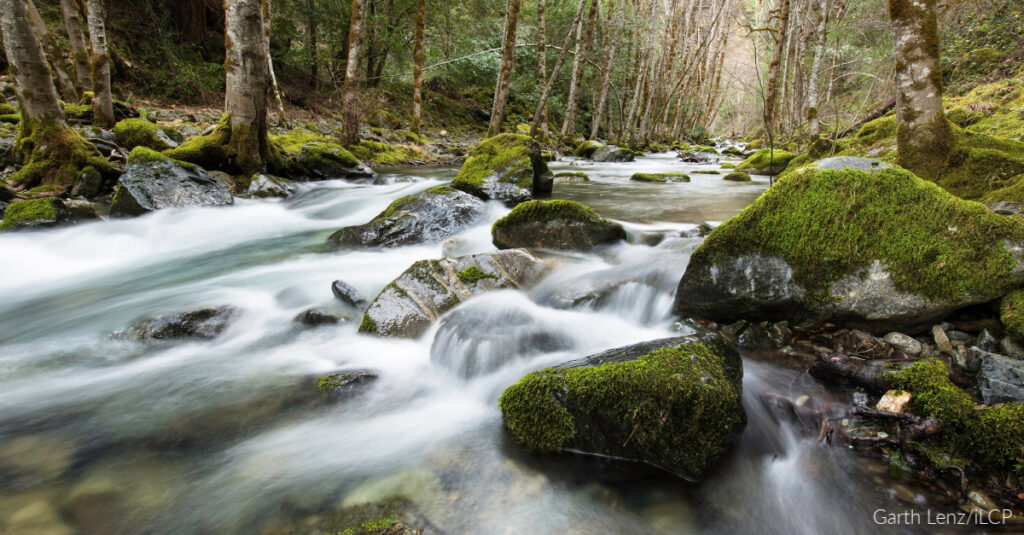 It's celebration time. Today, the U.S. house passed a landmark, bipartisan bill protecting more than 600 miles of Wild and Scenic Rivers and other public lands and waters nationwide.
"This is the biggest advancement for river protection that we've seen in nearly a decade," said Bob Irvin, President and CEO of American Rivers.
S. 47, which the Senate passed earlier this month by a vote of 92-8, forever safeguards beloved rivers from Massachusetts to California from new dams and other harmful development. It's a fitting celebration as the nation marks the 50th anniversary of the Wild and Scenic Rivers Act.
The bill adds the following stretches of river to the National Wild and Scenic Rivers System:
256 miles of the Rogue, Molalla, Nestucca, and Elk rivers in Oregon
110 miles of the Wood-Pawcatuck rivers in Rhode Island and Connecticut
76 miles of Amargosa River, Deep Creek, Surprise Canyon and other desert streams in California
63 miles of the Green River in Utah
62 miles of the Farmington River and Salmon Brook in Connecticut
52.8 miles of the Nashua, Squannacook and Nissitissit rivers in Massachusetts and New Hampshire
The bill includes other critical river protection and restoration measures, including:
Authorization of the Initial Development Phase of the Yakima Basin Integrated Plan, a long-term climate adaptation, water supply reliability, river restoration and lands management plan for farms, fish and people in Washington state.
Reauthorization of the Land and Water Conservation Fund, the nation's largest and most important conservation program that provides hundreds of millions of dollars annually to secure the purchase and protection of public lands.
Creation of the Frank and Jeanne Moore Wild Steelhead Sanctuary, protecting steelhead habitat in Oregon's North Umpqua River watershed in honor of Frank Moore, a World War II veteran and his wife, Jeanne, beloved stewards of the river.
Mineral withdrawals to protect the Yellowstone River in Montana, the Methow River in Washington and the Wild and Scenic Chetco River in Oregon from harmful mining.
The long-overdue name change for Oregon's Wild and Scenic Whychus Creek.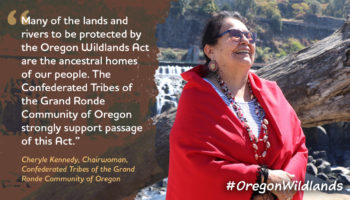 American Rivers President Bob Irvin praised Rep. Grijalva and Rep. Bishop, the Chairman and Ranking Member of the House Natural Resources Committee, for their commitment and leadership in championing the bipartisan legislation.
"Clean, free-flowing rivers are vital for our drinking water supplies, local economies and the outdoor recreation industry. We urge the President to sign this bill into law," Irvin said.
The legislation is the result of years of hard work by local communities, businesses and advocates including the Nashua River Watershed Association, American Whitewater, the Farmington River Watershed Association, Molalla River Alliance, and K.S. Wild.
Along with the designation of East Rosebud Creek in 2018, Montana's first new Wild and Scenic River in 42 years, today's action is a major step forward for the 5,000 Miles of Wild® campaign, an effort led by American Rivers and American Whitewater, with support from NRS, OARS, YETI, REI, Nite Ize, Keen Footwear, Yakima, Kokatat, Chaco and other partners to protect 5,000 additional river miles and one million acres of riverside by October 2020.
To everyone who spoke up, attended a meeting, shared their story, called their member of Congress: thank you. Your voices matter, and when we speak up for rivers we all win.
Cheers to 620 miles. Cheers to new Wild and Scenic Rivers. Cheers to you, our supporters, who made this victory possible!