The Middle Fork River: My Constant Companion
A childhood along Illinois' Middle Fork Vermilion River turned one kid into a life-long advocate for it's protection, but will today's children have the same opportunity if coal ash leaks into the river?
The following guest blog, a collection of boyhood memories from Mike Camp, is part of our America's Most Endangered Rivers® series on the Middle Fork of the Vermilion River in Illinois.
"A river poured through the landscape I knew as a child. It was the power of the place, gathering rain and snowmelt, surging through the valley, under sun, under ice, under the bellies of fish and the brown boats of sycamore leaves."  – Scott Russell Sanders
I was raised on a farm that bordered the Middle Fork of the Vermilion River, southeast of Collison, Illinois. In 1971, when I was sixteen, we moved to another farm, ten miles northwest near Armstrong, again on the river.
In sixty-four years, I've never lived more than two miles from the river's banks. It has been my constant companion. The river, valley, and accompanying woods have always been my family and friend's fascinating neighbor.
I had an almost Huck Finn boyhood— even as a kid, I knew I was lucky to be there.
However, even then I knew the river was not pristine. I knew there were problems, including people throwing trash into the river and occasionally soap bubbles on the edge of the eddies. But, the biggest problem was one we did not know about. There was coal ash being stored in the unlined pits on the floodplain. Chemicals from the coal ash were seeping into the groundwater and into the river. Floods were eroding the river bank near the coal ash pits, which could possibly lead to the worst-case scenario: a breach in the bank causing coal ash to flow directly into the river, wrecking the river for miles downstream. However, in the 1960s, I was as oblivious to this as anyone else and spent my time enjoying the river.
No one knows a landscape better than a curious child: hiking, crawling, climbing, swimming, poking with a stick, wandering and wondering. No hollow tree, seep spring, raspberry patch, river pool or riffle was left unexplored. Anytime school or farm work permitted my Mom heard these words as I raced out the door, "I'm goin' to the river!"
Just upstream along the river from our house was a long, curving bend, with a wide, willow-edged sandbar. My older brothers, John and Bill, and a couple of their friends and I camped there every chance we got. My brothers were five and six years older and allowed me to tag along with considerable grace and only a little annoyance. We fished, using both poles and trotlines. For bait, we walked up the riffles, dragging a seine along the bottom. We caught hellgrammites, crayfish, minnows, and on one memorable occasion, a mudpuppy. The mudpuppy was so hideous looking that I thought that if they were twelve feet tall, they would rule the world.
Gone Swimmin'
On the Collison farm, there was a deep pool, on a shady bend of the river, only a quarter mile from our farmstead. This is where my siblings and I learned how to swim. My older brothers had taught me to dog paddle, late in the summer when I was seven. With only a shaky remembrance of how to do it, we went swimming the next June for the first time that summer.
I did not realize then how much a river's channels can change.
I walked confidently into the river in what had last year been waist deep water. This year it was a scoured-out hole deeper than my head. Down I went, then up splashing and swallowing water. Panicking, down I went again. Then up, trying to make a strangled yell to my brothers. The third time down, I decided I had better try to do something. So, flailing away I headed back toward the bank. By then they had figured out I was in trouble and came to help.
So, there I was lying on the sand, spitting water and gasping. First, they checked to see that I was okay. Then they immediately threatened to kill me if I told Mom. She was always worried about us going to the river, and this incident would have ended our fun. So, she never learned about it until years later.
Living Off the Land
When I could not be outdoors, I read all I could find about wildlife, Native Americans and living off the land. With my cousins, Carl and Bob, we'd catch and fillet some fish and attempt to cook them by impaling them on a willow switch or by laying them on a flat rock by the fire. The result would be a charred on the outside and raw on the inside morsel, usually with a dusting of fine sandbar sand. We gained enormous respect for anyone who could eat like that and survive.
One December day when I was twelve, my friend Joe and I gathered a bucket of mussels from the cold, clear water. Wanting to try to eat them, we took them up to the house and put them in Mom's best soup pan. Fortunately, she was gone.
As the water boiled, the stench coming off the mussels was amazing. The shells fell open and we were both dreading having to try one. Fortunately, Mom came home. She voiced a pretty clear opinion of our experiment, and the mussels got tossed, untried. Another important lesson in living off the land: it required a lot more experience, knowledge and especially hunger to be successful.
The Float Experiment
The summer I was thirteen, my friend Denis and I decided to build a log raft to float the river. With a dull axe and determination, we chopped down some of the smaller soft maple trees that grew like weeds on the floodplain of the river. Carrying the logs to a sandbar, we tied it together with ropes braided out of baling twine, making it as tight and secure as we could. It was about 8 x 12 feet long, just big enough for two boys and a little gear.
With two long push poles, we launched and headed downstream, quickly learning that a raft is not the most nimble vessel. We ran it up onto a submerged rock, causing the back of the raft to swing downstream. The log I was standing on rotated, opening a gap, which my left leg fell down through.
So, there we were, going backward downstream, with my leg dragging and Denis hooting with laughter and me hollering at him. He quickly jumped off and pulled the raft up onto a sandbar, got me loose and we both laughed at the absurdity of it. We got back on and floated a-ways downstream. Then got into the water, towed the raft back upstream, and did it again several times.
Of course, when we built it, we did not think about the practicality of a raft— it works best going downstream, one-way. But that did not matter. The fun was in the creation and time on the water.
Rivers— the Cure for Boredom
Of course, this is only a fraction of the things I did on the river. As I said, even as a kid, I knew I was damn lucky. In a lifetime outdoors, with the river as my companion, I've never been bored because there is always something to see if you are open to it and looking.
My wife Kristin and I have felt so strongly about this that we have introduced our children, grandchildren and extended family to the river hoping they will gain an appreciation of the beauty, peace and excitement of being outdoors. Children today lead lives that are spent much more indoors than in the past. But if they have the opportunity to be exposed to nature, they may, like me, discover a lifelong, healthy pursuit of knowledge and pleasure.
Sadly, rivers need constant protection. We have a rare jewel in our midst. Good men and women fought against an unneeded pork-barrel dam in the in the 1970s and won. In the 1980s many of the same people won a National Scenic River designation for the stream. Now we need to work together to see that this coal ash problem is solved safely. Then, in the future, kids will be running out a screen door, yelling, "I'm goin' to the river!"
Please send a letter to Governor Rauner and Illinois EPA Director Alec Messina asking them to ensure this toxic waste will be removed and relocated to a properly-constructed, lined, and monitored facility far from the Middle Fork.
---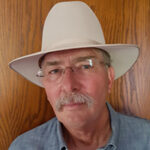 Author:  Mike Camp
Mike Camp is a long-time resident of Vermilion County, Illinois. Mike continues to be a champion for protecting the Middle Fork of the Vermilion River.