Why It's #1: America's Most Endangered River of 2018
The Yazoo Pumps would cost taxpayers more than $300 million and would drain and destroy an area of wetlands roughly the size of all five New York City boroughs. Help us force Congress to stop this plan.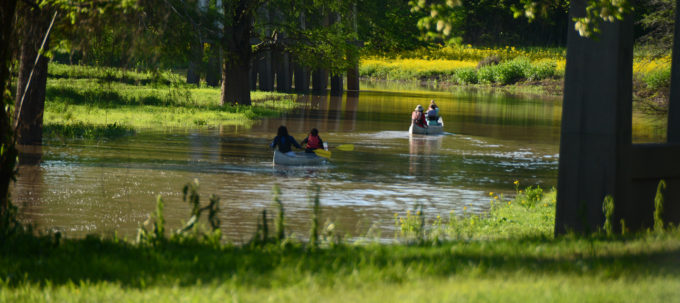 Senator John McCain called it "one of the worst projects ever conceived by Congress."
Former Secretary of the Interior Bruce Babbitt called it "godawful, cockamamie."
They were talking about the Yazoo Pumps, an Army Corps boondoggle that would devastate Mississippi's Big Sunflower River and cost taxpayers hundreds of millions of dollars.
Thanks to President Trump and his allies in Congress, this terrible project is back and it poses such a threat that we placed the Big Sunflower River at the top of the list of America's Most Endangered Rivers® of 2018.
The Big Sunflower River is a special place…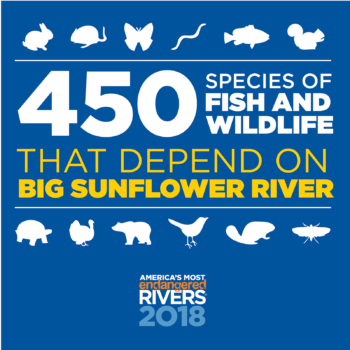 The Yazoo Pumps project would cause a mind-boggling amount of damage…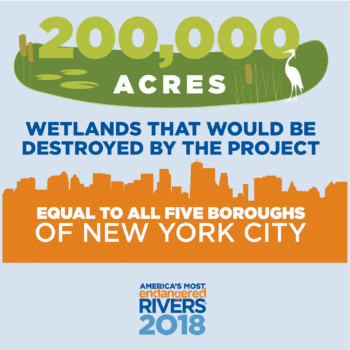 The Yazoo Pumps project would cost taxpayers at least $300 million. That's a lot of money…

It's time to stop this terrible project once and for all.
In addition to the Big Sunflower River, America's Most Endangered Rivers of 2018 is a snapshot of some of our nation's most beloved and iconic rivers in the crosshairs. The list includes:
In our many years of issuing the America's Most Endangered Rivers report, we've seldom seen a collection of threats this severe, or an administration so bent on undermining and reversing protections for clean water, rivers and public health.
Your support is vital as we fight for America's Most Endangered Rivers of 2018, and rivers nationwide.
Thank you for standing with us.