Threat: Massive open-pit mine
The Nushagak and Kvichak rivers of Bristol Bay, Alaska, support the world's largest run of wild sockeye salmon, dozens of Alaska Native tribes who depend on clean water for hunting and fishing, and a sustainable multi-billion dollar commercial and sport-fishing industry. Unfortunately, the Pebble Mine once again threatens this priceless resource. The U.S. Army Corps of Engineers (USACE) recently launched a fast-tracked public scoping process to kick off the federal permitting process for an environmental review. Tribal communities in Bristol Bay have already rejected the fast-tracked plan because of its failure to give adequate time and opportunity for the public to weigh-in. The Army Corps should deny this permit or, if a permit is granted, the Environmental Protection Agency (EPA) should permanently protect these waters using its authority to veto permits under the Clean Water Act.
Take action: Demand that the Army Corps use the time necessary to undertake a rigorous review that analyzes all potential impacts of the proposed mine and that allows the public adequate time and opportunity to comment.
About The River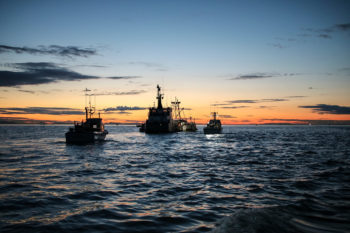 The Nushagak and Kvichak rivers, including tributaries such as the Koktuli, Mulchatna and Talarik rivers, are home to one of the last great wild salmon runs in the world, and host world-class rainbow trout, char and other freshwater fish. Returning salmon have been the cornerstone of the region's three distinct indigenous cultures for thousands of years, still providing physical and spiritual sustenance for the region's over 7,000 residents spread out over a region the size of Ohio. The Bristol Bay rivers not only connect communities, but provide an intact pristine source of fresh drinking water to the people of Bristol Bay and the countless other wildlife and marine species that thrive in the region. The Bristol Bay commercial fishery supports 14,000 sustainable American jobs worth $1.5 billion annually.
The Bristol Bay watershed provides habitat for at least 29 fish species, 40 terrestrial mammal species and 190 bird species. The area attracts tens of thousands of tourists each summer. Sport fishing results in more than 29,000 angler trips per year, and salmon-dependent wildlife such as bears attract thousands more. Just downstream from the mine site lies Lake Iliamna— Alaska's largest freshwater lake and home to one of two known freshwater seal populations in the world.
The Threat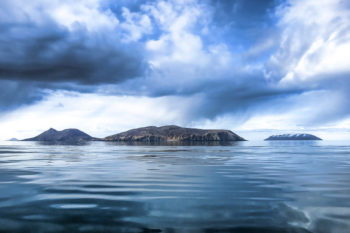 Pebble Mine, located at the headwaters of the Nushagak and Kvichak rivers, could become one of North America's largest open pit mines. While the current proposal describes mining through roughly a tenth of the existing deposit, it is clear that this permit would only represent the first phase of what would be one of the largest hardrock mines in North America. The full extent of the project could create 10 billion tons of waste, consume 35 billion gallons of freshwater per year, and include a four mile long dam taller than the Hoover Dam. Pebble Mine would create approximately 1,000 temporary mining jobs, while indefinitely threatening 14,000 fishery jobs. Because the Pebble project will require massive new infrastructure to operate in the Bristol Bay region, many smaller mineral claims surrounding the Pebble deposit will be able to tap into and benefit from Pebble's roads, pipelines and port facilities. This will pave the way for Bristol Bay to be transformed into a mining district.
In 2014, the EPA estimated that this first phase of operation would destroy at least 24 miles of streams and more than 1,200 acres of wetlands, lakes and ponds, many of which support salmon. They asserted that, "all of these losses would be irreversible." Transporting the minerals would require the construction of an 83-mile road corridor and a 188-mile natural gas pipeline. Mine waste would include heavy metals and toxic chemicals, which cause health and developmental problems for both humans and fish. The toxic waste from the largest pit could fill roughly 3,900 professional football stadiums. Even if the waste pits do not spill, waste storage would threaten juvenile salmon that winter in headwater streams by altering groundwater hydrology, and would require water treatment and monitoring in perpetuity. Further, this region is seismically active and even minor earthquakes could result in disastrous spills of toxic waste into pristine waters.
Taking these impacts into account, in 2014, EPA Administrator Gina McCarthy announced that EPA would exercise its authority under Section 404(c) of the Clean Water Act to veto any permit that the Army Corps might ultimately issue for the mine. In 2017, hours after meeting with representatives of Pebble Limited Partnership, EPA Administrator Scott Pruitt announced he would withdraw his predecessor's veto determination. As a result, the Pebble Mine was resuscitated and the company resubmitted its permit application. In 2018, Administrator Pruitt appeared to change course again when he announced that, because of the important natural resources at stake, he would not withdraw his predecessor's proposed veto determination. However, Administrator Pruitt made clear that the Pebble Mine permit application with the Army Corps could continue to move forward. Moreover, Administrator Pruitt failed to mention that his authority to ultimately veto a permit for Pebble Mine would be nullified if the Trump administration's proposed elimination of EPA's Section 404(c) veto authority is passed into law.
What Must Be Done
The Pebble Mine will harm wild salmon, local businesses and communities, and some of America's greatest wild rivers. The U.S. Army Corps of Engineers initially launched a fast-tracked environmental impact analysis on April 1, 2018, allowing only 30 days of public comment on the scoping process, but has since extended the public comment period to June 29 after push back from tribes, regional organizations, and elected officials. During this scoping period, we must demand that the Army Corps use the time necessary to undertake a rigorous review that analyzes all potential impacts of the proposed mine and that allows the public adequate time and opportunity to comment. Ultimately, based on existing studies on the known impacts of the project, the Army Corps should deny the permit and the EPA should permanently protect these waters using its Clean Water Act Section 404(c) authority.