Raleigh Positions Itself as a Leader in Green Stormwater Infrastructure
Green infrastructure is an approach to water management that protects, restores, or mimics the natural water cycle.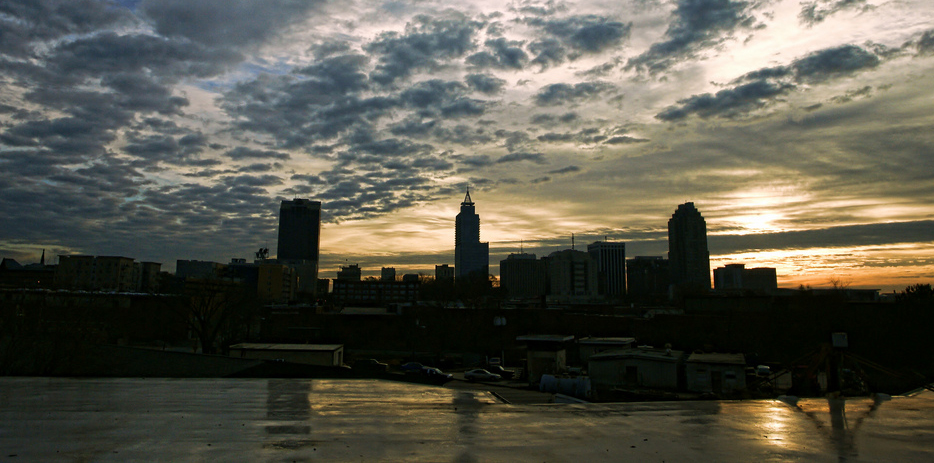 The City of Raleigh is emerging as a leader in the use of green stormwater infrastructure (GSI). In the fall of 2017 the City completed a multi-year process to update its policies to encourage the use of GSI throughout the City. This was the culmination of the City's Green Stormwater Infrastructure strategic plan.
The work grew out of a call to action by the City Council in the early 2000s committing to improve the health of local streams and the Neuse River but promoting Low Impact Development (LID). That commitment took nearly a decade to be converted to action by the City. In 2013, Raleigh Stormwater began the process of developing in earnest the GSI strategic plan. The plan development was facilitated by Tetra Tech. The first phase was internal to the City working with various City departments to educate staff and learn about potential barriers within the City structure to successfully implementing GSI across the City. This is a critical step in truly integrating GSI into the basic mechanisms of a city – city staff at all levels and all departments need to see how using GSI can aid their work rather than be a burden.
In 2015, the public phase of the plan launched with the creation of two work groups- the Code Review Work Group and the Implementation Work Group. These work groups included interested citizens, city staff, developers, engineers, and environmental groups. American Rivers was engaged on both over the next year and a half of work.
Raleigh began implementing its green stormwater infrastructure strategic plan in September 2017. The new plan includes revision of the City's Unified Development Ordinance (UDO) to remove barriers to the use of green stormwater infrastructure and the development of an incentive program for private developers to use GSI in new and redevelopment. The incentive program is particularly noteworthy since it is not a cash incentive; in the process of the development of the incentives we heard from developers that the preference would be for a streamlined permitting system that offered timeliness and certainty. The City of Raleigh in response is creating a 'green team' that works with developers to integrated GSI into their plans and in return shepherds the project through the City system. The City also has its on-going cost share program to offset the costs associated with retrofitting existing private development with GSI.
This plan and investment in retrofits sets Raleigh apart as a leader in the use of GSI and a model for other communities across the country.