Rivers Saved – Thanks to You
With almost constant attacks from an administration hostile to environmental protection, it's more important than ever to celebrate the clean water victories that you've helped achieve.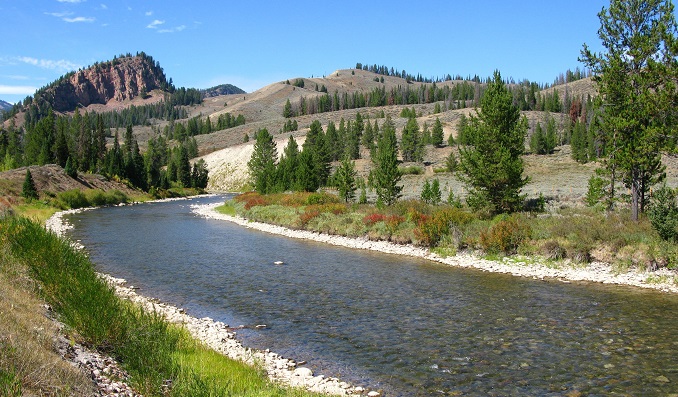 Every day seems to bring another headline about threats to rivers and clean water. That makes it even more important to celebrate victories and the progress we are making together to protect local waterways, clean drinking water and priceless ecosystems.
"American Rivers and our supporters all over the country are rising to meet the challenge of protecting rivers and clean water despite the headwinds created by an administration hostile to environmental protection," says Chris Williams, senior vice president for conservation.
With your support, American Rivers is making a difference. We are fighting back hard against rollbacks to clean water protections, and we are making real solutions happen—from removing dams to helping underserved communities advocate for cleaner water to working at the local, state and federal level to put plans in place that safeguard our most precious resource.
Some of these victories for water will last generations. Others are temporary. We must stay vigilant and keep the pressure on. In the meantime, here are a few wins we can all be proud of.
Hoback River, Wyoming
To stop fracking at the headwaters of the Wild and Scenic Hoback River (one of America's Most Endangered Rivers in 2011 and 2012), American Rivers and our partners raised almost $9 million to buy back natural gas leases from a Houston-based energy company. The buyout—combined with existing federal legislation that bans new oil and gas leasing in the Wyoming Range—protects clean water, wildlife, and recreational opportunities for generations to come.
Wild and Scenic Rogue and Smith rivers, Oregon
In early January 2017, the U.S. Department of the Interior adopted a 20-year ban on new hard-rock mining on 100,000 acres of public lands and rivers, including these two rivers (on the list in 2015). American Rivers worked with a coalition of local, state and national advocates to advance the safeguards and set an important, bi-partisan precedent for protecting public lands. A bill making its way through Congress would permanently block mining near the Rogue and Smith, which are home to some of the strongest runs of salmon and steelhead in the lower 48.
St. Lawrence River, New York
Outdated dams were harming the St. Lawrence River and fish and wildlife habitat. Our America's Most Endangered Rivers listing in 2016 shined a spotlight on the problem and helped secure a solution: The U.S. and Canadian governments approved a plan in 2017 to restore more than 64,000 acres of wetlands along the St. Lawrence. The plan will also improve water quality, support fisheries and biodiversity, control erosion, and bolster the region's economy.
Holston River, Tennessee
Flowing 274 miles from the Blue Ridge Mountains in Virginia to the Tennessee River, the Holston hosts an ammunitions plant that leaked a carcinogenic, explosive compound into the groundwater for years. We included the Holston on our list of America's Most Endangered Rivers in 2015 as a call to action. Good news: Local partners brought a successful lawsuit to force the plant to clean up the pollution. They won, and the work is scheduled to complete in 2020.