The Big Picture of Colorado's Water Plan – Two Years In
Join us this week on our podcast, We Are Rivers as we dive into the first of our podcast series on the Colorado Water Plan. Join us in Episode 6: The Big Picture of Colorado's Water Plan.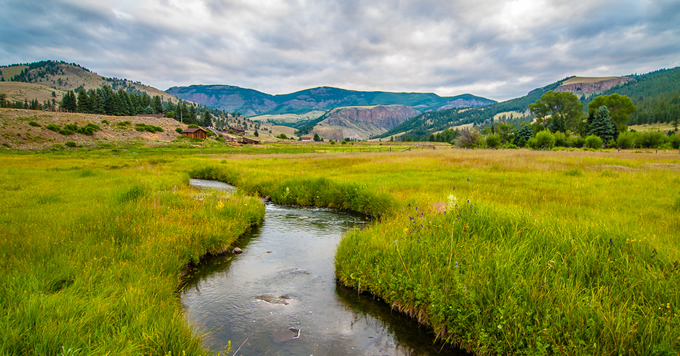 Last week, the state celebrated the second anniversary of Colorado's Water Plan. Over the last two years, the state has made solid progress funding grants to advance water projects and increase funding for stream management plans. However, the challenges identified in the plan are significant. A swelling population is stretching our water resources, and climate change is having an impact, by reducing flows on the Colorado River. We need to pick up the pace toward implementing all of the Plan's water solutions if we are to reach our goal of securing clean reliable water for our communities, preserving our agricultural heritage, and protecting our rivers. Over the next few months, We Are Rivers will highlight the Colorado Water Plan through a series of episodes breaking down the opportunities, challenges, and successes to date from Colorado's Water Plan. Join us for the first installment, as we look back at the last two years of the water plan and identify a sustainable path forward.
Growing up in New York, I envied the posters pinned up in my middle school hallways that honored Colorado landscapes like the Maroon Bells, Dinosaur National Monument, the Great Sand Dunes, and of course the Colorado River as it weaves through canyons and deserts. But moving to Colorado six years ago, tacking on to Colorado's growing population, I haven't exactly made life easier for the state's water managers. Without the native badge, I empathize with the influx of people flooding into Colorado who have recreational fervor, career hopes, and of course adventure in mind, straining the West's already overtapped water supply.
Colorado's population is projected to double by 2050, with most of the growth occurring on the Front Range, where about 80% of the people live. With about 80% of the state's water coming from west slope snowpack, the imbalance is striking. Additionally, like many other states across the Southwest, Colorado is experiencing higher temperatures, reduced precipitation, and earlier and faster runoff. With growing population and climate change impacts, how can Colorado work to close our gap in supply and demand? Through increased collaboration, dialogue, and efficiencies, the Colorado Water Plan sets out to address this grand dilemma.
The Colorado Water Plan sets a goal of conserving 400,000 acre-feet of municipal and industrial water by 2050. By 2025, if the Water Plan objectives are met, 75% of Coloradans will live in communities that have water-saving actions incorporated into land-use planning. Furthermore, by 2030, the plan sets out to A) re-use and share at least 50,000 acre-feet of water amongst agricultural producers, B) cover 80% of locally prioritized rivers with Stream Management Plans, and C) ensure 80% of critical watersheds with Watershed Protection Plans. In order for a project to utilize the Water Plan's budget to meet these goals, the proposed conservation project must be appropriate in that it addresses real needs and is cost-effective, sustainable, and supported by local stakeholders.
The state has taken a great step forward by allocating $10 million per year for Water Plan Implementation grants. While this is a first step, we must further fund the plan's broader strategies as well. Public investment in water projects must be smart, which starts with meeting all of the "criteria" in the Colorado Water Plan. Before any new, significant projects are proposed, the state should apply all of the Water Plan's criteria in order to demonstrate that the state is committed to investing in (or endorsing) only projects that use public resources wisely, protect rivers and wildlife, and reflect community values. The last two years have seen state funding disproportionately spent on costly structural projects while sustainable, cost-effective methods, such as water reuse and flexible water-sharing agreements have been undervalued and underfunded. Creative conservation projects are essential in upholding the Water Plan to sustain the natural beauty of Colorado's rivers and streams and ensure a safe and reliable drinking water supply.
However, it is important to note that there is nothing legally binding in the Water Plan that requires Colorado to abide by its outlined goals. Therefore, the success of the plan solely relies on the motivation of everyday people to work together as a community to hold politicians and basin roundtables accountable with respect to the plan. I encourage you to learn more about where your water comes from and what you can do as an individual to reduce your water consumption. We all need to work collaboratively to reduce our demand for water.
As we celebrate the second anniversary of Colorado's Water Plan, we have an opportunity, and a responsibility to rally behind the premise of the Plan, keeping Colorado beautiful and sustainable for all. Join us over the next few months as we dive into the mechanics of Colorado's Water Plan, and why it is so important to see it succeed.