A Visual Journey Along the Black Warrior River
Join us on a photographic journey of the waters and wildlife of the Black Warrior River, one of the rivers in the Mobile Bay Basin, which is one of America's Most Endangered Rivers of 2017.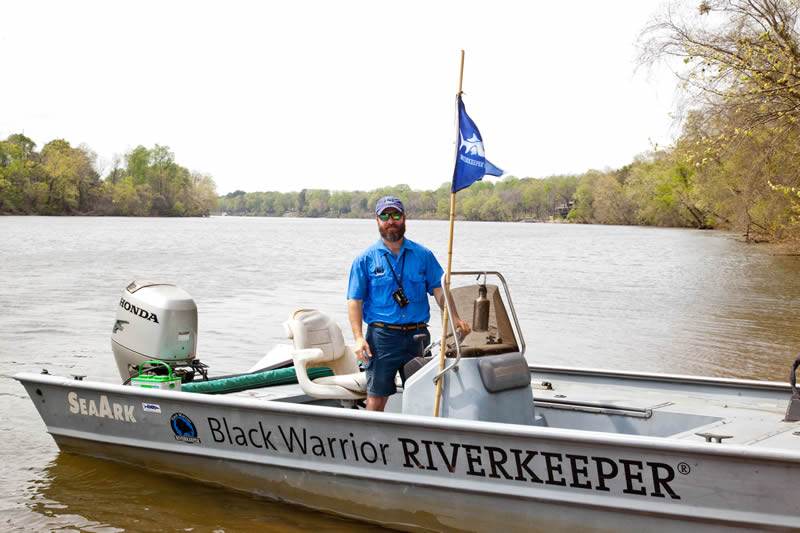 Guest post by Nelson Brooke is a part of our America's Most Endangered Rivers® series spotlighting the Mobile Bay Basin.
The Black Warrior River gets its name from Chief Tushkalusa, and so does the City of Tuscaloosa, situated on the river's banks. In Choctaw, tushka means warrior and lusa means black. The Black Warrior watershed is contained entirely within Alabama, drains 6,276 square miles and parts of 17 counties, and measures roughly 300 miles from top to bottom. Black Warrior Riverkeeper has worked tirelessly since 2001 to protect this river from polluters on behalf of all who use it and call it home.  
Alabama's 14 major watersheds, including the Mobile River basin, flow through the perfect blend of geological variation to provide ideal habitats for aquatic critters. Alabama's 132,000 miles of rivers and streams are home to more aquatic biodiversity than any other state. The Black Warrior River watershed contains over 16,000 miles of streams and is home to 127 fish species, 36 mussel species, 33 crayfish species, 27 snail species, 15 turtle species and over one million humans.
The river's headwater tributaries – Sipsey Fork, Mulberry Fork, and Locust Fork – begin within the rocky Cumberland Plateau. These rivers are popular recreation destinations for swimming, fishing, canoeing and kayaking.
The Mulberry Fork and the Locust Fork merge west of Birmingham to form the Black Warrior River, which flows southwest through the tail end of the Appalachian Mountains.
Near Tuscaloosa, the river starts flowing through the sandy East Gulf Coastal Plain. Here, the river's vibrant floodplain, which floods thousands of acres of bald cypress and water tupelo wetlands, begins flowing through the Alluvial-Deltaic Plain within the Fall Line Hills and Alabama's Black Prairie.
The river's lower reaches cut through late Cretaceous Period deposits from 66 to 85 million years ago, exposing white chalk bluffs that are filled with interesting fossils of open-marine animals from the time when dinosaurs still roamed and roughly half of Alabama was covered with sea water.
At Demopolis, Alabama, the Black Warrior River flows into the Tombigbee River, which joins with the Alabama River to form the Mobile River, just North of Mobile Bay.
Act now to tell Governor Kay Ivey to pass strong protections for the flow of water necessary to sustain and protect the amazing biodiversity of the Black Warrior River, the Mobile Bay Basin and the people who rely on this system.
[su_button url="https://act.americanrivers.org/page/712/action/1″ background="#ef8c2d" size="5″ center="yes"]Take action »[/su_button]
---
Author: Nelson Brooke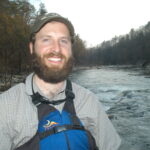 Nelson Brooke is the staff Riverkeeper at Black Warrior Riverkeeper, a citizen-based nonprofit clean water advocacy organization dedicated to protecting the Black Warrior River and its tributaries by holding polluters accountable.