Local Resident Stands Up for Clean Water in Green-Toutle
Mining in Washington's Green-Toutle watershed could impact drinking water supplies, so local residents are taking a stand to defend the river for drinking and recreation.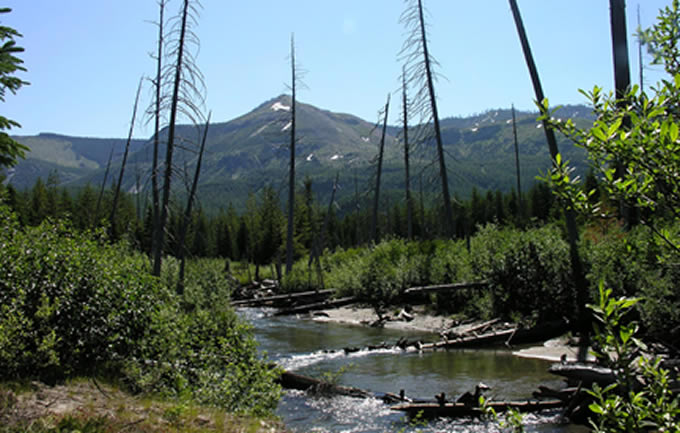 Guest post by Gloria Nichols is a part of our America's Most Endangered Rivers® series spotlighting the Green-Toutle River.
Recently, I learned that the Bureau of Land Management (BLM) and U.S. Forest Service are once again planning to issue permits to allow exploratory drilling along the Green-Toutle River.
My heart sank.
I am one of thousands of local citizens who have been fighting mining proposals in that area for over a decade, so this seemed like an enormous setback. When a previous mining company, General Moly, Inc., applied for a hardrock mining lease in the same area, over 30,000 people sent comments in opposition to what the company said would be a 4,000 to 6,000 acre open pit mine. Partly based on that public response, in 2008, the BLM denied the lease. We were elated!
Despite pubic opposition, federal agencies continue to consider harmful mining activities in this area. Ascot Resources, a Canadian company, applied for exploratory drilling permits in 2011. Although thousands of people wrote comments in opposition, the permits were granted. After having the permits overturned in court, the agencies may once again allow exploratory drilling in this pristine watershed.
Fortunately for my mental state, I found out that many citizens are working to find a way to permanently stop mining in the area.
Why am I, like so many others, opposed to mining in the Green River valley?
First, I am a resident of Kelso, Washington, a small town that in March 2016 passed a resolution against mining in the Green River valley area. We are 60 miles from the mining site, but we get our drinking water from the Cowlitz River, which is downstream from the Green-Toutle River. Mining along the Green River could be catastrophic to our water supply.
Hardrock mining in the Green River valley poses a high risk of acid mine drainage into the Green River. In the past, a small, unsuccessful silver mine within the proposed drilling area leaked acid mine drainage into local streams.
Mining on the edge of an active volcano adds even more risk of pollution. Mount St. Helens periodically produces swarms of hundreds of small earthquakes. Each tremor would eat away at the stability of a mine only 12 miles away from the crater—and risk a tailings pond breach that would pollute the watershed with toxic mining waste.
We "downstreamers" don't want acid mine drainage or other mining waste in our watershed, especially our drinking water.
Second, the proposed mining site is a beautiful recreational area that literally touches the border of the Mount St. Helens National Volcanic Monument. Many people fish, hunt, hike, and ride horses in this area. From the valley they can take trails up to views into the volcano's crater or through an old-growth forest that was miraculously sheltered from the eruption. Any mine would destroy the recreational values within the Green River valley. It also infuriates me to think that a noisy, dusty mine could be visible from backcountry trails within the Monument, an experience that would certainly discourage visitors from using those trails.
In coming years, I want people to enjoy undisturbed all parts of the Monument and the Green River Valley. I want future generations to fish local rivers for salmon and steelhead trout and to have access to clean, inexpensive drinking water from the Cowlitz River.
Fortunately, there are ways to stop this mine. So, with my fellow citizens, I will keep battling for a permanent solution to protect this beautiful area and our watershed. Please join us!
Ask the Forest Service and Bureau of Land Management to protect this special place by denying the permit for this project and preventing future mining in the Green River Valley.
[su_button url="https://act.americanrivers.org/page/711/action/1″ background="#ef8c2d" size="5″ center="yes"]Take action »[/su_button]
---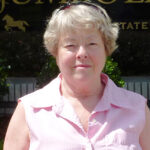 Author: Gloria Nichols
Gloria Nichols is a resident of Kelso, Washington, a town that gets its water from the Cowlitz River.