Colorado Families need a Ford not a Ferrari for a Water Plan Budget
A recent article suggested that the Colorado Water Plan could cost much more than anticipated – but estimates of higher cost are misguided, as all the proposals for proposed projects, and smart prioritization, is not yet final. Low-cost conservation measures will bring down the cost of the plan, and protect Colorado's rivers for drinking water stability and healthy rivers.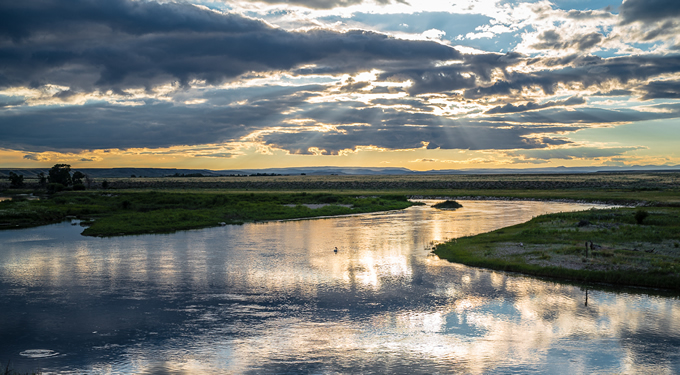 Smart Prioritization and Collaboration Critical
By: Sinjin Eberle, Director of Communications Intermountain West-American Rivers; Kristin Green, Water Advocate-Conservation Colorado; Rob Harris, Senior Staff Attorney-Western Resource Advocates; and Brian Jackson, Associate Director Stakeholder Projects-Environmental Defense Fund
Most everyone in Colorado knows that we can't take a reliable water future for granted. Having clean, secure water for our communities, businesses, and agriculture, along with healthy rivers for respite, recreation, and to fuel our economy is not a given. In 2015, Colorado adopted a water plan, setting a course to achieve a reliable water future. Many applauded the balance of solutions and goals, including bolstering water conservation and reuse, looking for favorable ways to share water between cities and agriculture, and ensuring we had plans, and ideally actions, to keep our streams healthy.
Recently, the cost of the plan has come up in discussion.
There is no firmly identified cost to implement the water plan. We only have estimates at this time for what it will take to secure reliable water for our communities, agriculture, and environment. Those costs will become clearer as the state and water providers prioritize what water conservation, new supplies, water reuse, and stream restoration we want to do.
What we do know is that it will take resources to preserve the Colorado we love, and keep our farms productive and taps flowing. We also know that the resources we need to restore and protect our rivers and streams, and find innovative ways to conserve water, are currently underfunded.
The initial estimate for the plan put the cost of implementation around $20 billion. That estimate includes the cost of the projects proposed from each basin around the state, but given the state's limited resources that number could change as stakeholders further prioritize those projects.
We recently heard a higher estimate of the costs of the plan that some might misconstrue. The reason why we should hold off on treating that higher estimate as a final price tag can be seen in a simple comparison: when a Colorado family needs a new car, most are not going to go out and buy a Ferrari when a Ford affordably meets their needs – and that's what we have here. We can achieve all of what's needed to secure Colorado's water needs into the future while investing only in those ideas that provide the best return to ratepayers and taxpayers. That's what Coloradoans expect and it can be done. We need to identify what projects are a priority and which are financially feasible. We need to make sure we don't double count projects that overlap with each other.
We encourage the state to prioritize funding the most cost-effective and feasible projects to secure a reliable water supply and protect our rivers and streams. Water conservation is one of the most cost effective ways to get where we need to go. Other innovations like water reuse and agricultural-urban sharing can provide multiple benefits and help us achieve a reliable water future.
Do we need more money? Yes. There are water needs identified in the plan that will likely need new sources of dedicated funding. New funding sources should be used to support stabilizing a clean water supply for people, river health, agricultural conservation and efficiency, municipal conservation for smaller and medium-sized communities, and environmental water transactions. These projects are modest in costs, like adding air conditioning to a Ford, not a splurging on a lavish luxury car.
Collaboration will be critically important to shaping our water budget. We look forward to working with agriculture, water providers, businesses, consumers, the state, local leaders, and other stakeholders in exploring the best way to meet the goals of the Colorado Water Plan.