Restoring Rivers through One Water
American Rivers hosts a One Water event with partner cities in Atlanta. The event was organized to help cities develop innovative ways of reducing water use, stormwater pollution and wastewater pollution.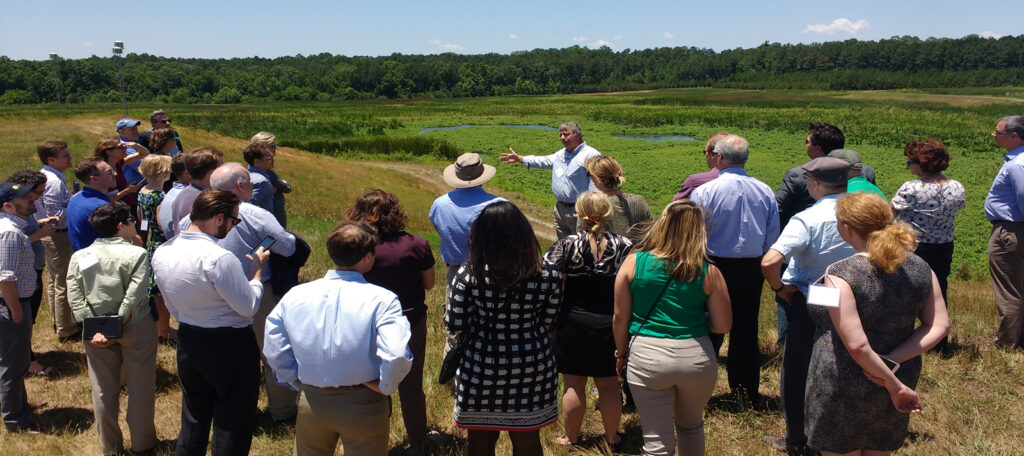 On June 7th, I had the opportunity to spend the day talking about two of my favorite subjects – rivers and cities. American Rivers, in partnership with The Conservation Fund, hosted a peer-to-peer meeting with delegations from Tucson, AZ, Metropolitan Atlanta, GA and Metropolitan Raleigh-Durham, NC. Delegations included water managers, council members and their representatives and watershed organizations, among others. The goal of the meeting was for participants to learn more about what these cities are doing on One Water, to improve cohesion within their city's team, and to learn from other cities. We hosted this meeting as part of the US Water Alliance's larger One Water Summit, and our initiative is part of a larger national effort being funded by the Pisces Foundation.
You may ask, what is One Water?
One Water, also called Integrated Urban Water Management, is a concept that attempts to integrate planning and management of drinking water, wastewater and stormwater in a way that enhances environmental, social and economic vitality. For our rivers, it means working towards restoring or mimicking the natural water cycle in cities.
In other words, we are attempting to get different city agencies, non-profits, and other stakeholders that work on different aspects of water to break out of their silos and work together in a way that reduces pollution to rivers, increase water efficiency, and does so in a way that makes a city more livable. If you are interested in diving deeper, check out our report on the subject, or our Integrated Water Management Resource Center. Our partners at the Water Environment and Reuse Foundation also do a lot of academic research on this topic.
The best way of getting people to think outside the box and out of their silos, is to get them together and talking. While this seems pretty straightforward, it's surprising how little this type of interaction occurs.
During our peer-to-peer meeting, there were a lot of great ideas  passed around, like forming collaborative, official partnerships with other city agencies, putting together integrated plans across departments, and partnering with environmental non-profits to help bring different parties to the table. Many of the participants were excited by the opportunity to talk with and learn from their peers across the country. We were also excited to have the discussions visualized on paper by one of our attendees, Mike Schlegel, from the Triangle J Council of Governments, in North Carolina. The photo here describes the conversation we had around green infrastructure at different scales. You can also see a photo of the group taking a tour of the Clayton County Water Authority's E.L. Huie Jr. Constructed Wetlands which are a great example of a One Water solution.
It really was a great event, with a lot of good conversation. American Rivers is looking forward to continuing the One Water conversation and ensuring that rivers and people benefit from better water management.