A Wild and Scenic Legacy on Montana's Middle Fork Flathead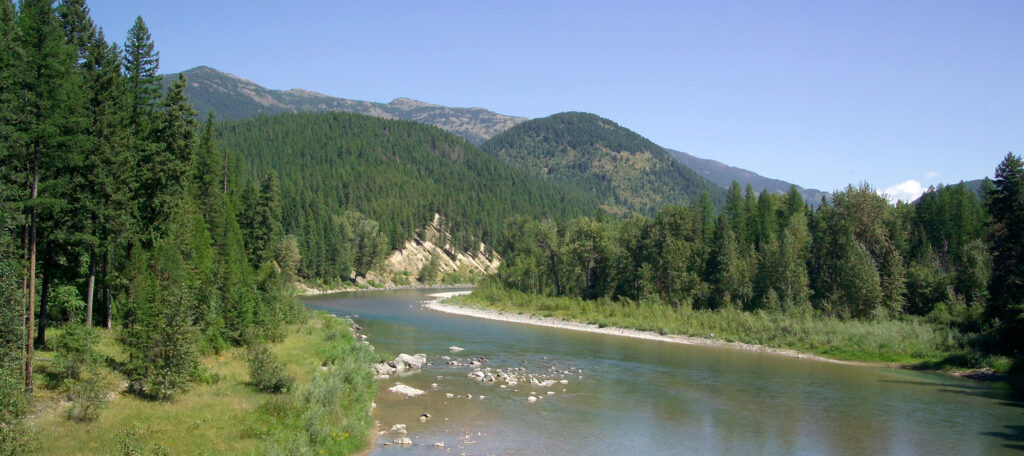 In the late 1950's, the Army Corps of Engineers proposed building a dam at Spruce Park on Montana's Middle Fork of the Flathead River – home to stunning scenery, pristine waters and wildlife including grizzlies and wolves. Two brothers, Frank and John Craighead, were involved with the fight against the dam and the effort inspired an idea: a system for classifying rivers, so the public would be more aware of the scarcity and value of wild, free-flowing streams and the value of riverside land for wildlife. They publicized the concept, gathered support, and their efforts, born on the Middle Fork Flathead, culminated in the signing of the Wild and Scenic Rivers Act on October 2, 1968. Today 208 rivers totaling 12, 709 miles enjoy protection from new dams and other harmful development.
David Moryc, Senior Director of River Protection for American Rivers, joined Trout TV on the Middle Fork to share this important story, along with some great fishing. Check out the episode here.
More than providing a new tool for conservation, the passage of the Act spawned a uniquely American idea: some rivers are so outstanding and valuable that they are worth setting aside, free from development, for future generations. It is now our national policy to balance the degradation of our rivers with a system of protected rivers.
We've made good progress over the decades protecting Wild and Scenic Rivers, from the Sudbury in Massachusetts to the Salmon in Idaho. But there are so many rivers that are still in need of protection – our work is far from finished.
Since then almost 13,000 miles of rivers and millions of acres of riverside land as have been protected which has been the best investment we could have made in conservation. Unfortunately this represents less than 1% of rivers in the U.S.
October 2, 2018 will mark the 50th Anniversary of the Wild and Scenic Rivers Act.
We'll be sharing more details about the 5,000 Miles of Wild campaign in the coming months. In the meantime, get to know a Wild and Scenic River near you. Whether you prefer fishing, paddling, hiking, wildlife-watching, exploring solo or with friends and family, we hope you'll make one of these treasures part of your plans this summer.