For the Grand Canyon, don't let down your guard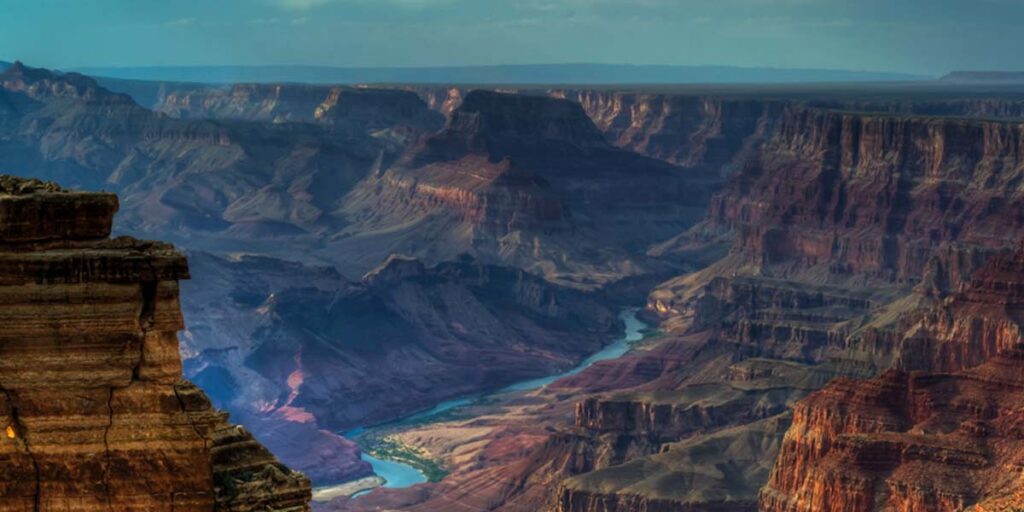 I often say that, while those who want to harm, destroy, exploit, or otherwise permanently alter our amazing natural landscapes have the ability to lose fight after fight to get what they want, conservationists and those who want to protect our natural heritage can only afford to lose once – as once we lose, what we are fighting for is lost forever. Today, a stark reminder of that fact is brought to the forefront once again, on WAMU's Diane Rehm show.
American Rivers President Bob Irvin was featured on the show, mainly to talk about the potential for increased groundwater development at the Grand Canyon, and our approach in wanting to protect the grandeur and natural wonder of the canyon for all of us, for all time. Interestingly, Albert Hale of the Confluence Partners, the project proponents behind the Grand Canyon Escalade, was also on the show, and he made a number of statements that paint a very clear, and shockingly scary picture – that the fire to build the Escalade project on the East Rim of the Grand Canyon is very much alive and well, and they are driving forward. The most alarming statement was in response to the fact that newly elected Navajo Nation President, Russell Begaye, has made statements in strong opposition to the project. Mr. Hale implied that Chairman Begaye's wishes are irrelevant, and that the Confluence Partners "have an agreement moving forward to the (Navajo Nation) council right now."
This reminds us to stay diligent, to be on point, and to remember that the drive to exploit and leverage any means necessary to get what they want is real, and will remain active until the last nail is driven into the coffin of this terrible project. Grand Canyon National Park is against this project. The American people have spoken loudly against it, and told their stories passionately against any harm to the canyon. And the people who have the most to lose, the nearly dozen Native American tribes that call this place sacred, have spoken clearly against the Escalade.
Our guard cannot be let down, and we need you to join us to defeat the disrespectful desecration of this irreplaceable national treasure.