And Justice for All
In Birmingham, Alabama, we must continue to have the courage to face the modern day Goliaths who want to pollute our environment. Take action to protect the Black Warrior River's Mulberry Fork, the drinking water source for 200,000 residents of the Birmingham area.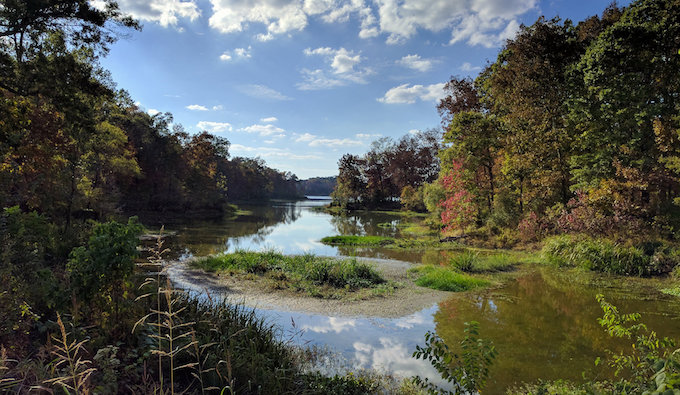 Today's guest blog about the #7 Black Warrior River- a part of our America's Most Endangered Rivers® series- is from Reverend Anthony "Alann" Johnson, MDiv, the President of Birmingham's Titusville Community. On May 18, the Titusville Community passed a resolution opposing the Shepherd Bend Mine [PDF] that has been proposed on property predominantly belonging to the University of Alabama.
---
In the famous 1979 movie starring Al Pacino, And Justice for All, Pacino plays Arthur Kirkland, an idealistic defense attorney who believes that "justice" truly belongs to everyone. Director Norman Jewison's creative skill should be lauded for titling his movie after an excerpt from the United States Pledge of Allegiance. This powerful phrase, "And justice for all…," perfectly summarizes the catalyst and/or impetus of the civil rights movement. It also defines our struggle to-date for civil and human rights.
However, civil rights wouldn't mean anything if we didn't have people to enjoy them. Human beings consume air, water, and food each and every day. For these reasons, I am even more passionate and vehement about our continued struggle for environmentalism.
Here in Birmingham, Alabama, we are enjoying the 50th Anniversary of our exodus from the archaic and primordial ways of thinking (racism) in 1963, and we are celebrating the great leaps, bounds, and strides that we have made as people. However, the pending question is: Where do we go from here?
The world used Birmingham as a model, and now the world is a better place because of not only what happened in Birmingham in the past, but what is happening today in Birmingham. We live together. We work together. We play together. We worship together. We celebrate good news together. We mourn tragedies together. Birmingham is a melting pot of many different cultures, nationalities, creeds, races, religions, cultural beliefs, and professional and economic backgrounds.
We must continue to have the courage to face the modern day Goliaths who want to pollute our environment. Perhaps the most prominent current example is Drummond Company, which is proposing the Shepherd Bend Mine on what is mostly University of Alabama property along the Black Warrior River's Mulberry Fork– right where 200,000 residents of the Birmingham area get their drinking water.
Clean water is undeniably a civil and human right.
All of my white, black, yellow, brown, and red brothers and sisters are divinely and indelibly linked by the color of "green" locally and around the world. Those who are sympathetic and empathetic to the cause of protecting God's green and blue Earth, and ensuring that our children's children are guaranteed the unalienable rights of life, liberty, and the pursuit of happiness, must speak up. I ask that concerned citizens everywhere, of all backgrounds, urge the University of Alabama System's Trustees to promise that they will never lease or sell their land and minerals for mining at Shepherd Bend.