Smith River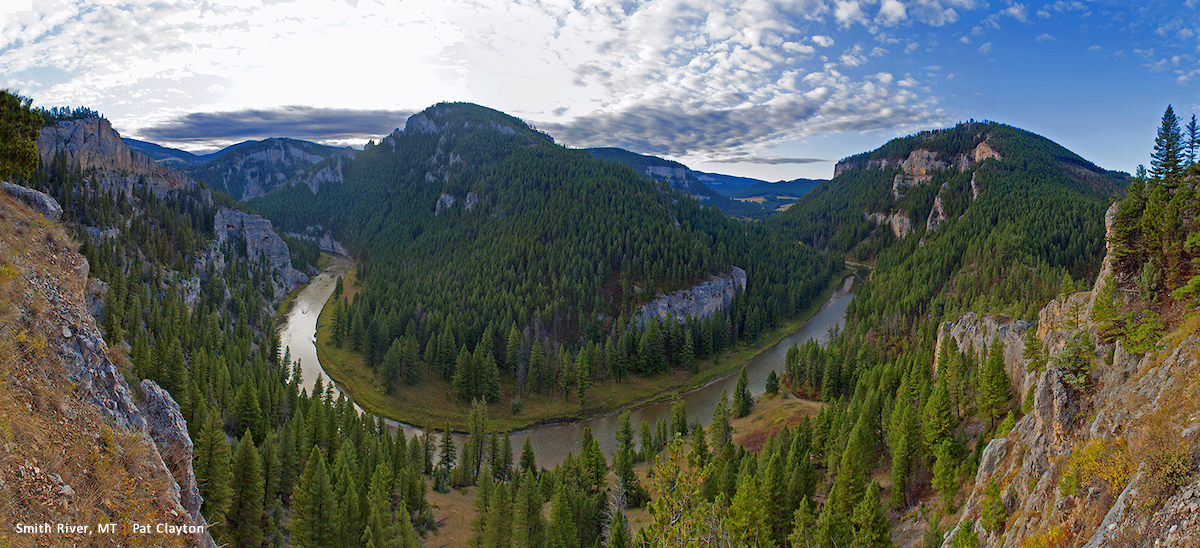 If you've ever dreamed of floating in solitude through a breathtaking limestone canyon, casually casting flies to wild trout for days on end, you were dreaming of the Smith River. This 60-mile stretch, emptying into the Missouri River just south of Great Falls, is one of a precious few multi-day river trips in Montana that offers floaters of all abilities the quintessential combination of scenery, seclusion, and superb trout fishing.
A float down the Smith River is a coveted commodity, so popular that it is the only river in Montana requiring a permit.
In 2015, 9,365 people applied for just 1,175 permits. 5,101 people floated the 59-mile section of river between Camp Baker and Eden Bridge that year. As part of Montana's $7.1 billion outdoor recreation economy, a recent economic analysis determined that recreational fishing on the Smith River generates more than $10 million a year for outfitters and surrounding communities like White Sulphur Springs.
The greatest upside of the permit system is that impact to the river is minimized, enabling the Smith to retain its reputation for stellar backcountry camping along with thriving populations of brown and rainbow trout. Remnant populations of native westslope cutthroat trout can still be found in Tenderfoot Creek, its most pristine tributary. Visitors should also be on the lookout for bald and golden eagles, osprey, black bear, moose, elk, and mule and whitetail deer.
Did You know?
Due to its popularity, the Smith River in 1993 became the only river in Montana that requires a permit to float.
In 1805, Lewis and Clark named tributaries of the Missouri River after members of Thomas Jefferson's administration. Robert Smith was then Secretary of the Navy.
More than 70 pictographs and rock-art sites have been recorded on the 60-mile Smith River float.
WHAT STATES DOES THE RIVER CROSS?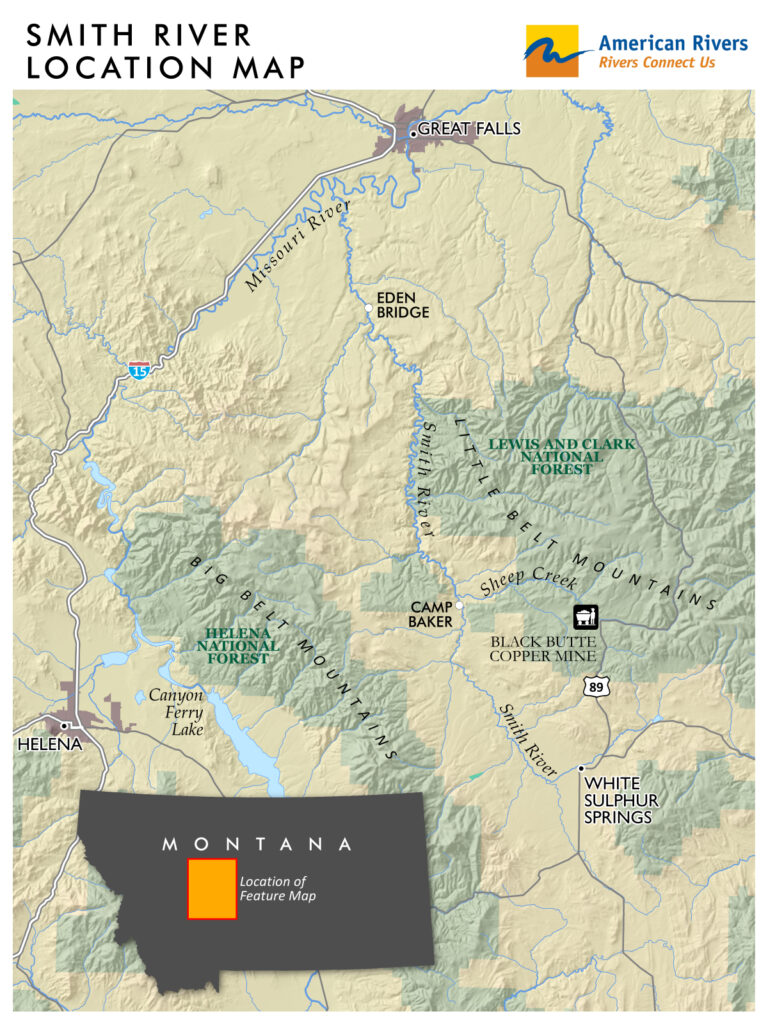 The Backstory
Just as floaters launch their trips at Camp Baker, Sheep Creek pumps cool, clear water into the Smith, providing as much as half of the main stem's flow. At least half of the tributary spawning trout in the Smith River use Sheep Creek, some coming from as far away as the Missouri River, more than 60 miles downstream.
But none of this has discouraged discouraged the Australian-owned mining company Sandfire Resources America (formerly known as Tintina Resources, Inc.) from its attempt to develop an underground copper mine on private land adjacent to Sheep Creek, about 17 miles upstream from its confluence with the Smith. The imminent threat posed by the proposed "Black Butte Copper Mine" earned the Smith River a place in both our 2015 and 2016 America's Most Endangered Rivers® report.
In December 2015, Tintina Resources submitted its mine operating permit application to the Montana Department of Environmental Quality (DEQ). The DEQ found that permit to be inadequate, so Tintina resubmitted it in September 2016. In July 2017, the Montana DEQ declared the permit to be complete, kicking off a year-long environmental review.
The Future
If the Black Butte Copper Mine is approved, there's high potential for acid mine drainage in Sheep Creek that could severely impact the Smith River's water quality and wild trout fishery for generations. Even though phase one of the mine would be located on private land, the mine must be designed in a way that won't pollute water quality if it's eventually built.
One of the most spectacular reaches of the Smith River – from Tenderfoot Creek down to Deep Creek – is included in a larger American Rivers-led campaign to add some 50 rivers across western Montana to the National Wild and Scenic Rivers System, which would take an act of Congress. Although Wild and Scenic River designation is not a silver bullet, it includes a federal requirement to maintain or enhance water quality in the designated river reach and would help make the Black Butte Copper Mine a better project. Such a designation would also provide a much-needed insurance policy should Tintina expand their mine onto adjacent public lands – the company has been procuring dozens of mining claims adjacent to the proposed Black Butte mine.