Marsh Creek

Located in Contra Costa County, the Marsh Creek watershed is quickly urbanizing due to the rapid growth of several communities.
The headwaters of Marsh Creek is located on the eastern side of Mount Diablo, and the creek then runs 30 miles through the communities of Oakley, Brentwood, and Antioch before reaching its mouth at the western side of the Sacramento-San Joaquin Delta, northeast of Oakley.
The Marsh Creek Reservoir, created in the 1960s by damming a section of the creek, helps regulate the flow and provide flood protection of Marsh Creek through developed areas. The lower portion of Marsh Creek (below Marsh Creek Reservoir) was channelized in the 1950s and 1960s to help control flooding in this agricultural area. However, agricultural lands are fast giving way to urban and suburban development. Constrained, unvegetated floodplains lack the capacity to slow floodwaters, filter incoming sediment and other pollutants, or to create a cool and shady habitat for fish and wildlife.  As the landscape transforms, American Rivers is working with local groups and agencies to help integrate a healthy and functional river into the human landscape.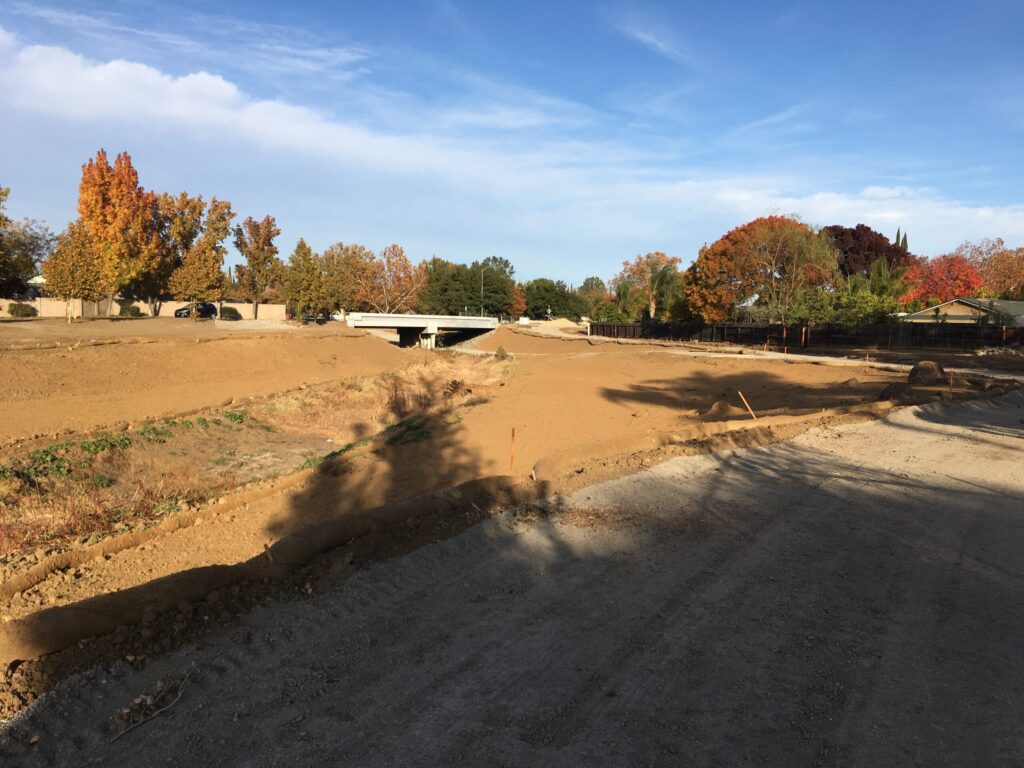 Due to its unique connection between the Diablo Range and the Sacramento-San Joaquin Basin, Marsh Creek is considered a priority watershed for habitat restoration for spawning salmon. American Rivers has been leading a partnerships to restore Marsh Creek starting in 2010 with a fish ladder that now enables Chinook salmon to pass a 6-foot high dam and access 7 miles of upstream spawning habitat.
Marsh Creek is the first tributary encountered by salmon returning from the ocean through the Sacramento-San Joaquin Delta, thus Salmon spawned in Marsh Creek will enter the Delta in a prime location: adjacent to Dutch Slough, one of the largest habitat restoration projects in the Delta and downstream from most Delta diversions and other mortality sources.
American Rivers is now engaged with the City of Brentwood, East Bay Regional Parks, Friends of Marsh Creek Watershed (FOMCW) and especially, with the Contra Costa Flood Control District to restore floodplain habitat to the straightened and narrowed Marsh Creek channel that runs through the rapidly urbanizing corridor. Where tributaries Deer and Sand Creeks join Marsh Creek, our team is restoring nearly a mile of riparian corridor in the heart of Brentwood at the "3-CREEKS PROJECT". Land moving to widen the creek corridor and improve the Marsh Creek Regional Trail, a pedestrian path along Marsh Creek, is complete as of mid-December 2020. Restoration planting of native tree, shrub and forb species will begin early in 2021. We are happy and proud to be helping lead this transformation of a somewhat beleaguered flood control channel back to a healthy and vibrant living creek that will support local kids and grownups, salmon, birds, wildlife, and native plants.
The East Bay Regional Park District Manages the 6.5-mile Marsh Creek Regional Trail, which provides community members with hiking and biking opportunities along Marsh Creek. The trail will eventually be 14 miles long and will connect the Delta with Morgan Territory Regional Preserve and Round Valley Regional Park.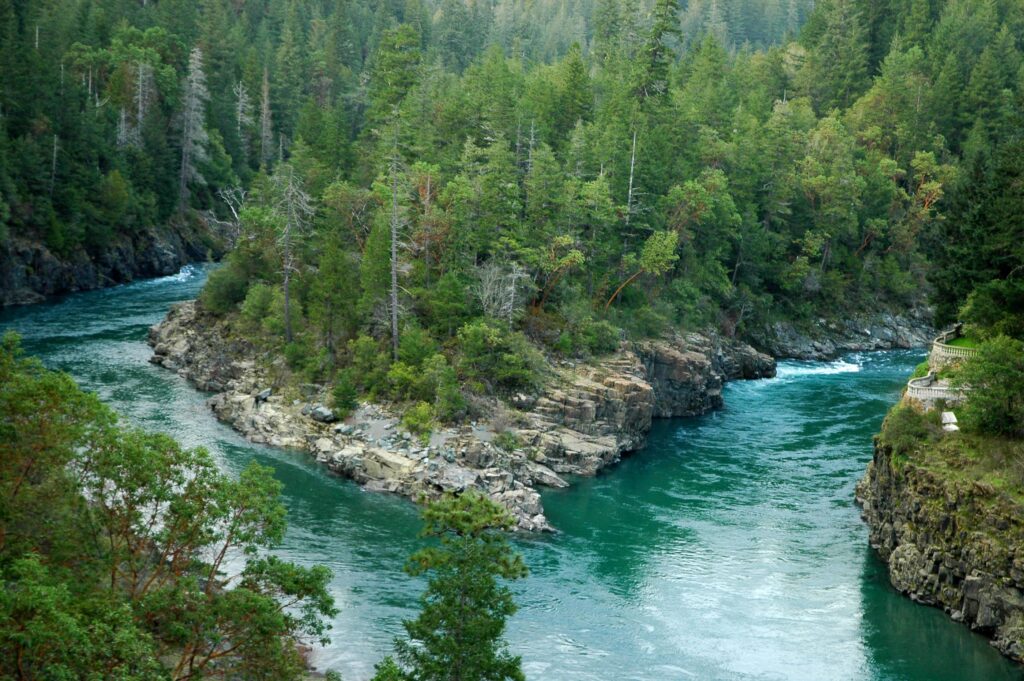 Let's stay in touch!
We're hard at work in the California for rivers and clean water. Sign up to get the most important news affecting your water and rivers delivered right to your inbox.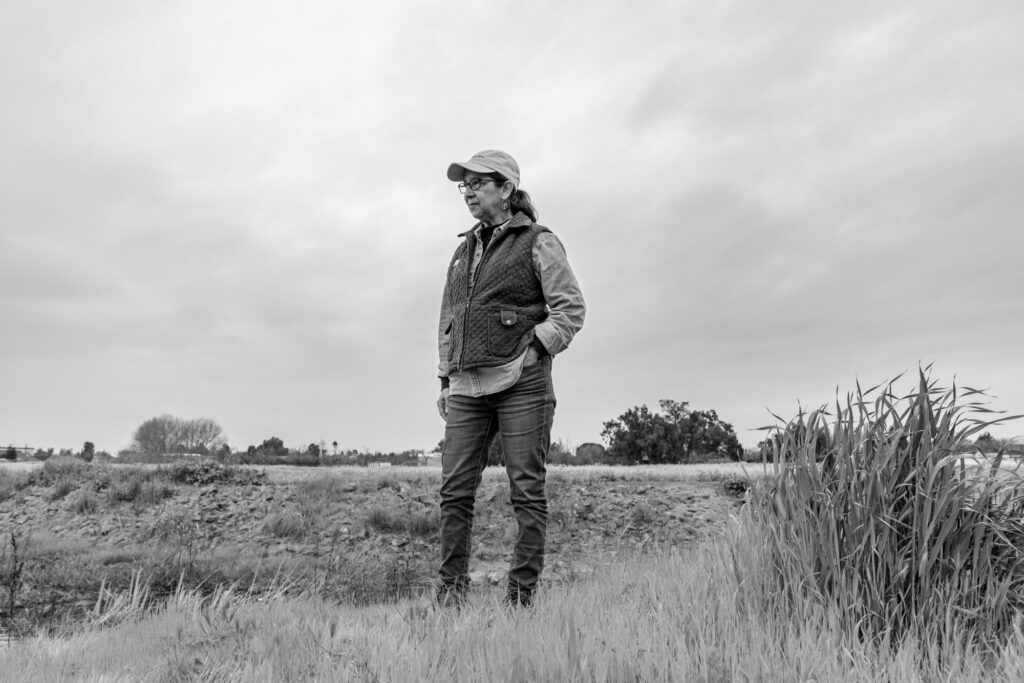 Faces of Rivers
Learn more about Aquatic Ecologist Mary Helen Nicolini and our work with her to restore multiple creeks in Central California's Marsh Creek watershed.