Boundary Waters Canoe Area Wilderness
BOUNDARY WATERS: NORTHERN LIGHT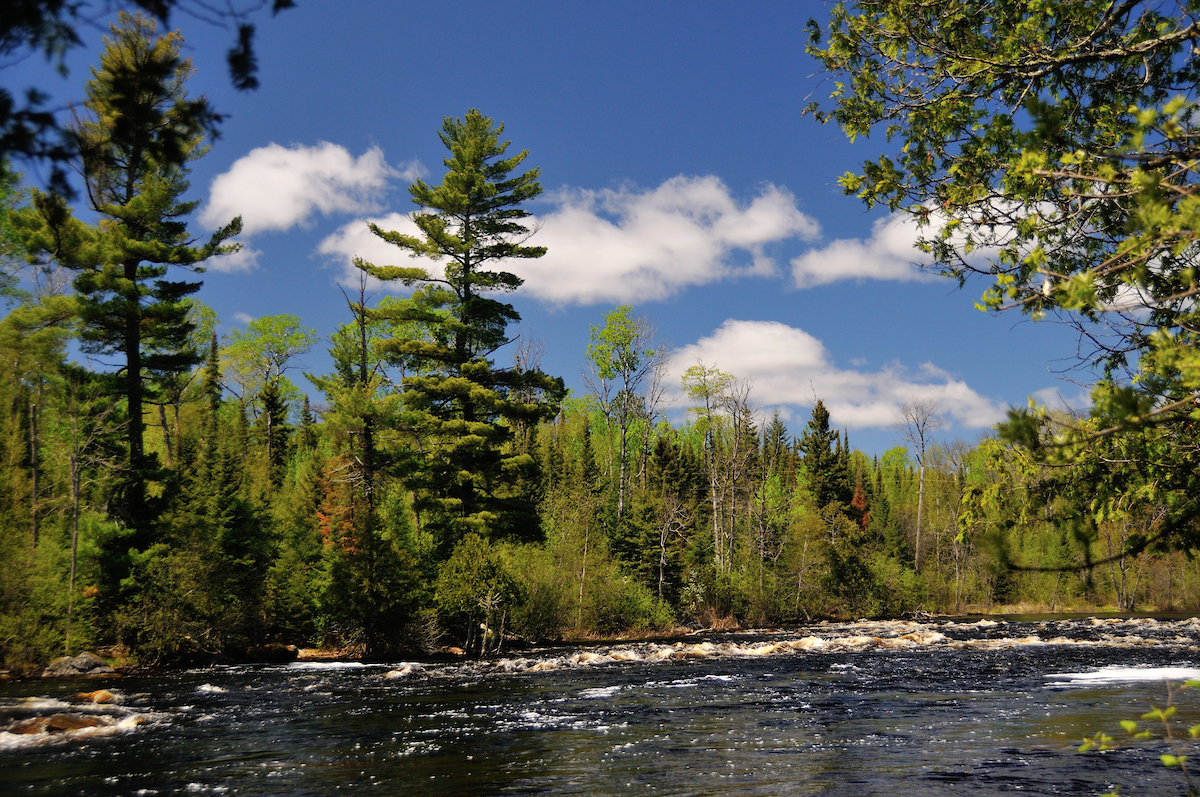 Consider your bucket list. Now consider the Boundary Waters of northern Minnesota. If you are a canoeist, a touring kayaker, or aspire to become either, odds are you've considered the 1.1 million-acre Boundary Waters Canoe Area Wilderness a part of your personal bucket list for a while now.
Or maybe you're already one of the 250,000 annual visitors that make the Boundary Waters the most popular wilderness area in America. If so, then you know how unique and valuable this unspoiled natural landscape of rivers, lakes, and forests is to anyone who appreciates rugged outdoor recreation, wildlife, and the sort of experiences only available for discovery in such vast, remote spaces.
Visitors can connect with the wilderness on some 1,200 miles of canoe and kayak routes (and about 95 percent of them do), more than 230 miles of overnight hiking trails, and 2,000 primitive campsites. The Boundary Waters provide critical habitat for wildlife including lynx, moose, bear, deer, walleye, bass, trout, pike, grouse, and waterfowl, making the region an ideal place for hiking, paddling, fishing, camping, and hunting.
The gentle hills—pocked with craggy cliffs and canyons, towering rock formations, dramatic shorelines, sandy beaches, and several thousand lakes and streams, were left behind by glaciers. The BWCAW itself sits in the northern third of the Superior National Forest, extending nearly 150 miles along the Canadian border west of Lake Superior. Wilderness on the U.S. side is mirrored by Canada's Quetico Provincial Park and is bordered on the west by Voyageurs National Park.
The area was set aside in 1926 to preserve the primitive character, allowing modern day visitors to canoe, portage, and camp in the spirit of the French Voyageurs from 200 years past. The abundance of lakes, rivers, trails, and campsites provide countless route options and the freedom to explore expansive solitude unlike anything found elsewhere in America.
Did You know?
The Boundary Waters area was originally set aside in 1926 to preserve its primitive character and made a part of the National Wilderness Preservation System in 1964 over the objections of resort owners, motorized users, and loggers seeking old growth pines.
The border area between the U.S. and Canada in the Boundary Waters Canoe Area and Quetico Provincial Park is nearly 150 miles east to west.
More than two million acres of international border lakes spanning the Boundary Waters Canoe Area Wilderness of northeastern Minnesota and the Quetico Provincial Park of Ontario, Canada, are interconnected by canoe trails and portages used by Voyageurs hundreds of years ago.
What states does the river cross?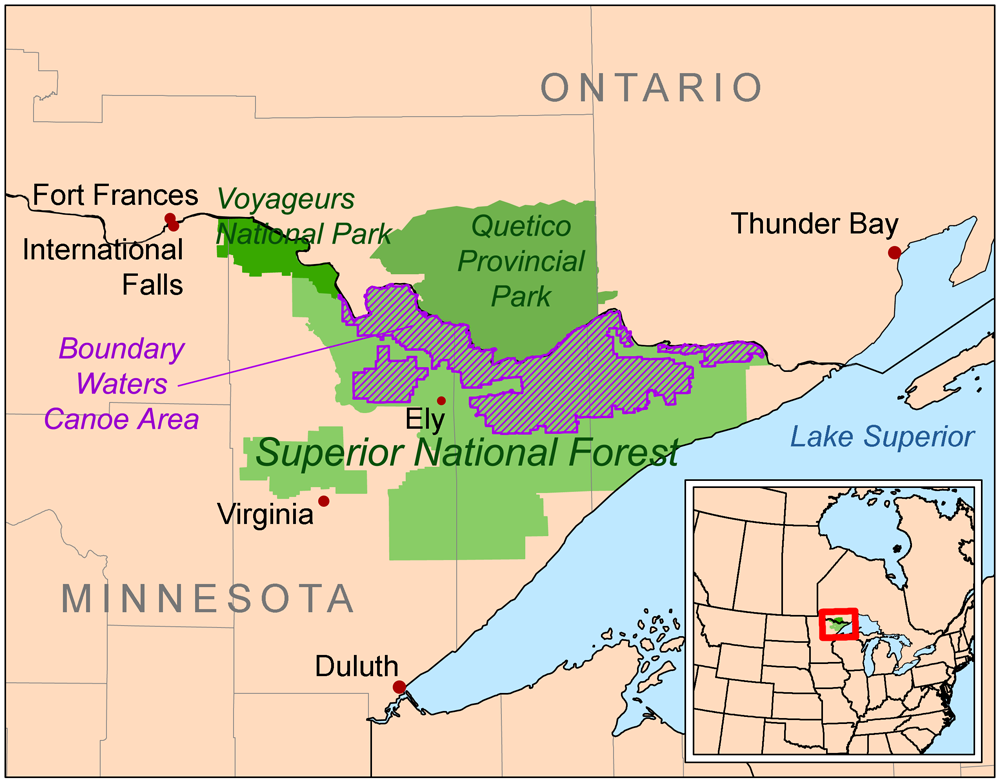 The Backstory
Sulfide-ore copper mining has never been allowed in Minnesota, yet there is currently a proposal underway to permit this notoriously dirty style of mining along the South Kawishiwi River, which flows into the Boundary Waters. If copper-nickel mining proposals by Twin Metals Minnesota and others on adjacent unprotected public lands are permitted, the clean water of the Boundary Waters is likely to be irreparably harmed by acid mine drainage containing sulfates and heavy metals.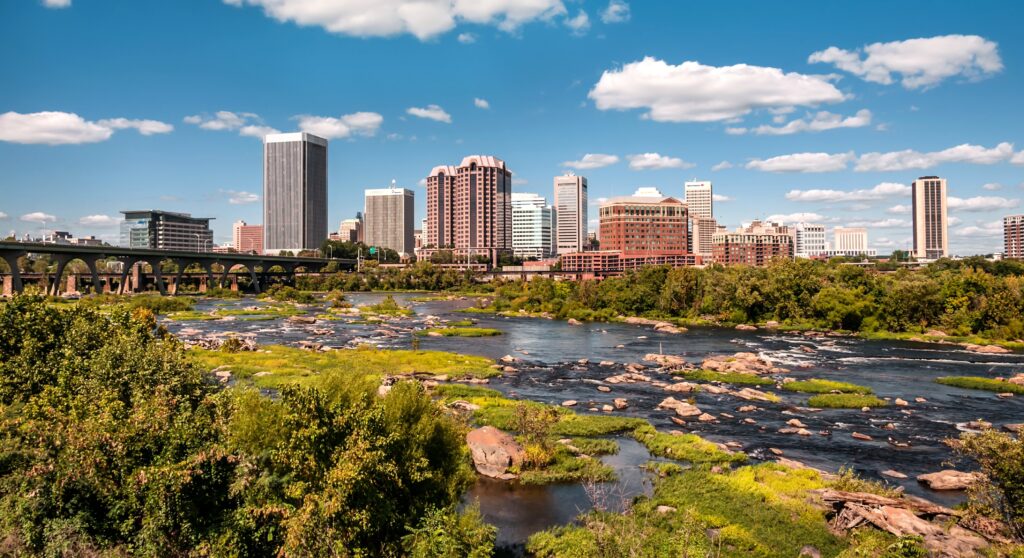 Let's Stay in touch!
We're hard at work in the Mid-Atlantic for rivers and clean water. Sign up to get the most important news affecting your water and rivers delivered right to your inbox.
According to the EPA, hardrock mining produces more releases of toxic materials than any other industry. Approximately 99 percent of the rock extracted in the proposed mine will be waste. When this waste rock interacts with water and air, sulfuric acid and toxic metals will be released into the South Kawishiwi within two miles of the Boundary Waters. As a result, the entire Boundary Waters region was named to the 2013 American Rivers Most Endangered Rivers® list.
Similar mines throughout America generate hundreds of millions of gallons of acid mine drainage and will require active water treatment for thousands of years to avoid complete destruction of streams and groundwater. Likewise, the edge of the iconic Boundary Waters wilderness will be turned into an industrial mining complex at the head of these irreplaceable and interconnected rivers and lakes.
With the Boundary Waters and Superior National Forest as a magnet, vibrant local economies have developed in Ely, Grand Marais, and other communities around the Boundary Waters wilderness. The overall tourism economy, measured at $850 million a year and supporting some 18,000 jobs, would be drastically, if not fatally, impacted should the waters become poisoned.
The Future
The Boundary Waters is still threatened by proposed sulfide-ore copper mines, just as it was in 2013 when American Rivers began raising national awareness of the issue. But we've come a long way in defending it.
The Campaign to Save the Boundary Waters is mobilizing a national movement through an assortment of "adventure advocacy" expeditions conducted by outfitters and guides who depend on the pristine qualities of the Boundary Waters. Tens of thousands of people have taken action as a result.
In March 2015, American Rivers and our campaign partners delivered more than 60,000 petition signatures to members of Congress and federal agencies asking for permanent protection for the Boundary Waters. The public outcry convinced Rep. Betty McCollum to introduce legislation in the House of Representatives that would permanently protect the Boundary Waters watershed from sulfide-ore copper mining, while maintaining all other types of uses currently allowed by the Superior National Forest. McCollum's National Park and Wilderness Waters Protection Act (H.R. 1796) would prohibit all future mining on federally managed lands in the watershed surrounding Boundary Waters Canoe Area and Voyageurs National Park, and hold existing mining leases on those lands to new, more stringent environmental standards.
Then, on March 6, 2016, Minnesota Governor Mark Dayton sent a letter to the Chief Operating Officer of the Twin Metals mining project proposed in the Boundary Waters watershed. He noted, "I have grave concerns about the use of state surface lands for mining related activities in close proximity to the Boundary Waters Canoe Area Wilderness… I have an obligation to ensure it is not diminished in any way….and I am unwilling to take risks with that Minnesota environmental icon."
The Governor noted that he has informed the U.S. Bureau of Land Management, which is reviewing Twin Metals' expired mineral leases on national forest lands adjacent to the Boundary Waters, of his opposition to the Twin Metals project. In addition, the Governor has, "directed the DNR not to authorize or enter into any new state access agreements or lease agreements for mining operations on those state lands."
With Governor Dayton's statement of support for protecting the Boundary Waters and Rep. McCollum's willingness to defend this special place, we are hopeful for the BWCAW's future. But until the Boundary Waters watershed becomes permanently protected by law, there is more work to be done.