Urban Farms: A Green Infrastructure Tool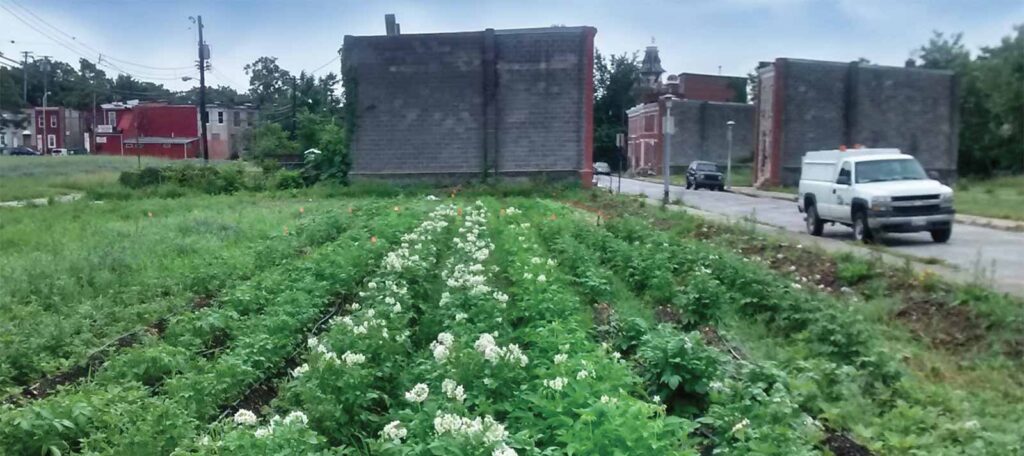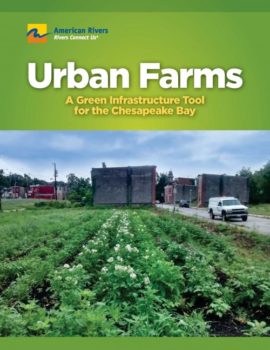 Stormwater runoff is a major problem for watersheds across the country, particularly the Chesapeake Bay. Green infrastructure is being used as a tool to mitigate stormwater runoff by restoring natural ground cover which allows precipitation to infiltrate into the soil. Urban agriculture is an innovative green infrastructure practice because it provides many benefits to the community as well as to watersheds. Urban farms mitigate stormwater runoff, increase the nutritional health of communities, improve the local economy, and provide residents with greenspace.
Cities across the country, especially in the Chesapeake Bay watershed, should integrate urban agriculture into their planning materials and zoning codes in order to promote this all around beneficial green infrastructure tool. Our report discusses the importance of urban agriculture to cities and their watersheds as well as gives recommendations to city officials on how to promote the use of urban agriculture in their community.
Check out these links to learn more about urban agriculture: