Drinking Water Infrastructure: Who Pays and How (And For What)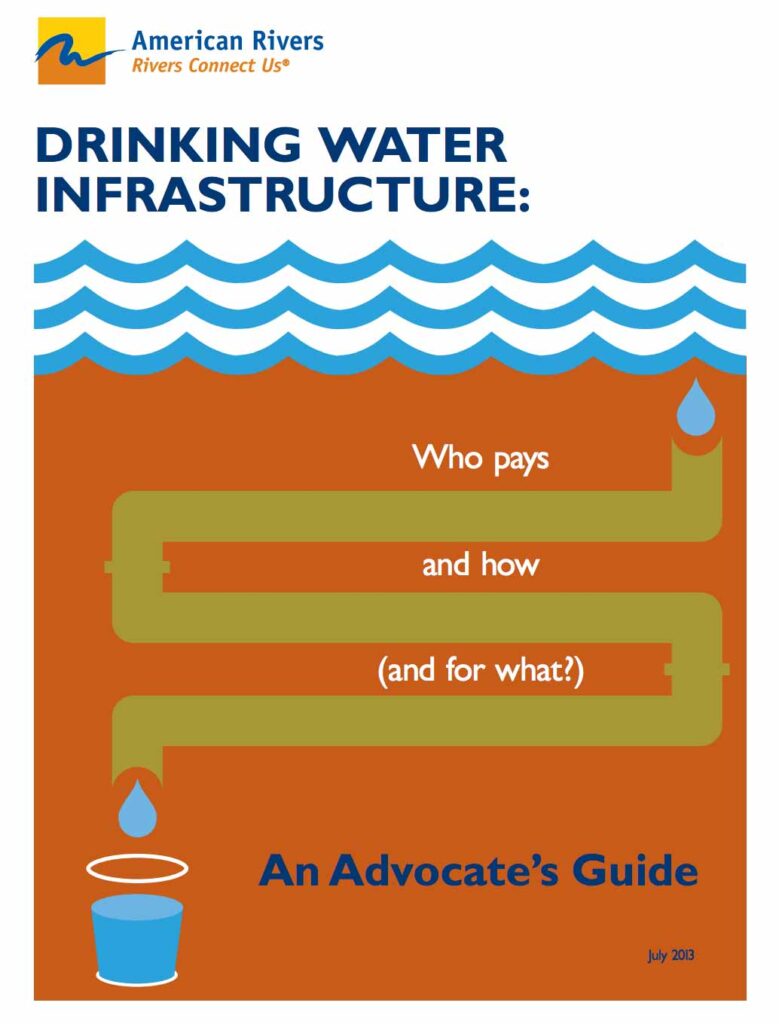 There is an increasingly urgent need for renewed investment in our communities' water infrastructure. This need is driven by the unfortunate reality that for the many decades, funding to maintain water systems has fallen short of the cost of providing safe drinking water, sewage treatment and flood control. The result is decaying or outdated infrastructure that cannot keep pace with changing demand for water and wastewater treatment, growing population and increasingly heavy rainfall events.
This guide is intended to acquaint advocates with the financing practices and imperatives that define drinking water management today. it can be used to prepare for engagement with drinking water utilities, the city councils that set water rates and the State Revolving Fund administrators that help to finance water infrastructure. And it can be used by advocates of all different stripes – environmental, affordability and taxpayer advocates – to strategize collaboration.
This guide should help advocates understand not only how to be more effective opponents of destructive and bloated infrastructure projects, but also how to be more effective proponents of sustainable drinking water systems. It covers such important topics as:
How do water systems pay for infrastructure?
What risks come along with financing water infrastructure?
Why don't water systems put conservation first?
How should water systems structure their rates?
How do water systems pay for conservation?
How do we balance conservation and affordability?
How do we build support for conservation?