City Upstream and Down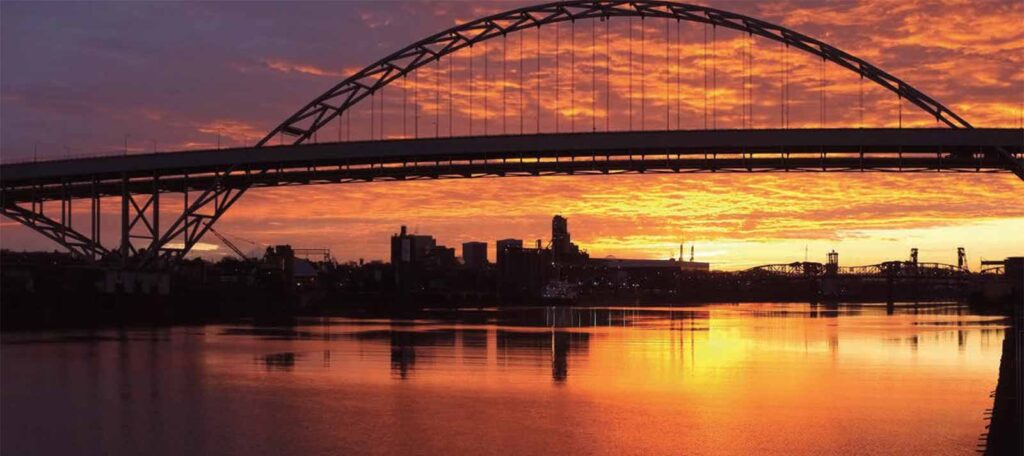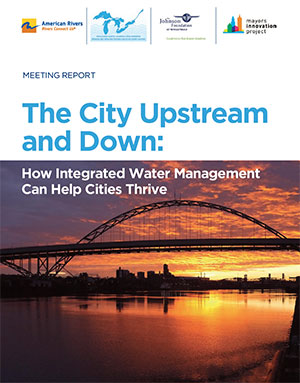 Many cities are defined by their relationship to rivers. People need clean water for drinking and bathing, but urban areas can have profound impacts on water quality and supply.
Furthermore, the neighbors that share the river add to these impacts. By managing all water resources in a holistic way, and by engaging with neighbors throughout the watershed, city leaders can integrate management at many levels.
In partnership with Great Lakes and St. Lawrence Cities Initiative, Johnson Foundation at Wingspread, and Mayors Innovation Project, American Rivers explored these themes in a two day convening. This report collects the ideas, inspirations, and expertise of the mayors, municipal leaders and urban water managers who attended. It also charts a path forward for American Rivers, cities, and water agencies interested in pursuing integrated water management.