This river region spans from the southern Appalachians and the Ozark highlands of Arkansas to coastal meanders in seven states fronting the Atlantic and Gulf. Archetypical of lowlands, amber water from swamps drifts past cypress trees—charismatic conifers that tower with buttressed trunks as if floating upright; the rivers don't just run past these forests, but through them.
The communities of the Southeast are as diverse as its natural landscapes. From the bucolic Chatham County, NC to bustling Atlanta Georgia, from the Eastern Band of Cherokee Indians to the Gullah Geechee people of the Carolina, Georgia and Florida coasts, and the rapid growing Latino communities who have made the Southeast home, rivers connect residents to their cultural heritage and outstanding recreation while providing drinking water, and pathways to economic growth. Rivers are a bridge linking local communities to their past and their future.
Warmth, rain, and eons of opportunities for migration have yielded America's most diverse riverfront flora and fish life. Brilliant darters of upland streams are a living museum of adaptations with colors rivaling fishes at tropical reefs. Fishing for bass, bream and catfish is a preferred pastime here, and for the highly adventurous, alluring whitewater plunges from upper reaches of the Chattooga and Nantahala, while Arkansas boasts the Buffalo River of canoeing fame.
Virtually all of the region's communities are within a mile of a river or stream, and millions depend on rivers for drinking water supplies. Rivers are lifelines of the region's major cities including Atlanta, Charleston, Greenville, Raleigh, Asheville, Knoxville and Chattanooga. With this desirable region experiencing a population boom, it is more important than ever protect and restore the region's rivers and the magic they hold.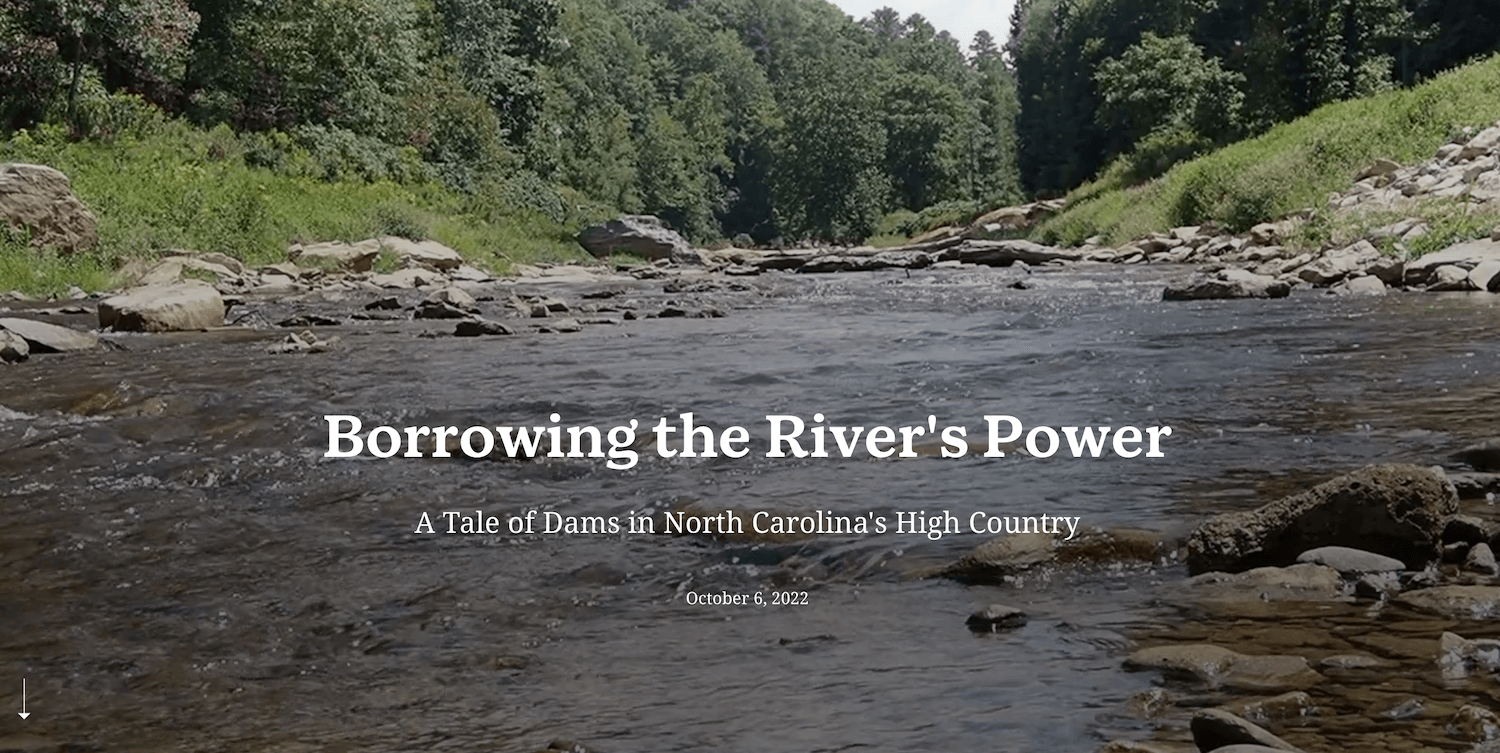 Borrowing the River's Power
A Tale of Dams in North Carolina's High Country
Key issues
Few rivers in the Southeast have escaped harm from population growth, poor planning, and increasing floods and droughts. Many communities face recurring water shortages — once unimaginable in this historically wet region — while increasing demand strains aging water systems. Unchecked growth paves over living landscapes, degrading wetlands and turning streams into lifeless ditches, increasing flood risk vulnerable communities. Polluted runoff increases erosion and contamination, threatening public health. Thousands of harmful dams, many no longer in use, clog the region's rivers, harming aquatic life, impairing clean water, and creating safety hazards for downstream communities. Together, these threats are eroding the health and vitality of rivers and holding communities back from reaching their full potential.
American Rivers works across a broad range of programs to protect and improve the health of the region's rivers.
Our local staff leverage partnerships across the region, tailoring our efforts to meet the challenges facing specific rivers and watersheds. Through our focus on two priority areas – the Apalachicola-Chattahoochee-Flint river basin, and the Rivers of Southern Appalachia and the Carolinas – we are protecting and restoring the rivers of the Southeast to guarantee they are community assets continuing to provide unique economic, recreational and ecological benefits.
Explore Some of the Rivers of the Southeast