American Rivers announces Dr. Pallavi Phartiyal as new Board Chair
June 6, 2022
June 6, 2022
Contact: Amy Souers Kober, 503-708-1145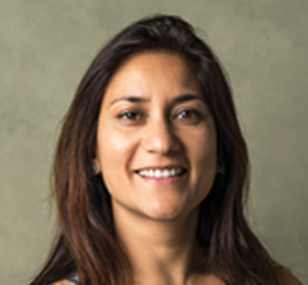 American Rivers announced today that its board of directors has elected Dr. Pallavi Phartiyal as the organization's new Board Chair. Phartiyal will be the first person of color to hold this office in the organization's almost 50 year history. She has served as Vice Chair since 2020.
An experienced and talented leader, Phartiyal has decades of experience in nonprofit management, science policy and centering equity and justice in the climate movement. She serves as deputy executive director at Rainforest Action Network where she oversees the overall management of the organization and guides its programmatic priorities and racial justice commitment.
Phartiyal succeeds John Haydock, who has served as Board Chair since 2019.
"Pallavi is a tremendous leader, and I am thrilled that she is the new Board Chair of American Rivers," said Tom Kiernan, President of American Rivers. "Her dedication to rivers, her scientific and advocacy expertise and her commitment to equity will strengthen the organization at a time when we must maximize our impact to confront the challenges facing rivers, including climate change, loss of nature, and racial injustice. I am grateful for John Haydock's excellent leadership, and am delighted to welcome Pallavi in her new role."
"We are in one of the most critical times that humanity has ever encountered for our planet, climate and rivers," Phartiyal said. "I am inspired by American Rivers' commitment to building a broad and inclusive movement for cleaner, healthier, free-flowing rivers that support the lives, cultures, and livelihoods of millions of people across the country. I am honored to take on the Board Chair role to work alongside a passionate and smart board, staff and leadership to secure healthy rivers for all."
Prior to joining Rainforest Action Network, Phartiyal helped launch the Center for Science and Democracy at the Union of Concerned Scientists, where she advocated for science-based decision-making in the democratic system. Earlier, she was the project director and senior program associate at the Research Competitiveness Program of the American Association for the Advancement of Science where she worked with research and policy professionals to provide strategic guidance to higher education academic institutions and federal agencies. She holds a doctorate in cellular and molecular biology from the University of Wisconsin-Madison, a master's degree in agronomy from the University of Missouri-Columbia and a bachelor's degree in agriculture from G.B. Pant University of Agriculture and Technology in India. She is based in San Francisco.
###