The Reservoirs Under Our Feet
The issue of water storage has become a high priority as regions such as California experience severe multi-year drought and are impacted by overextraction from aquifers.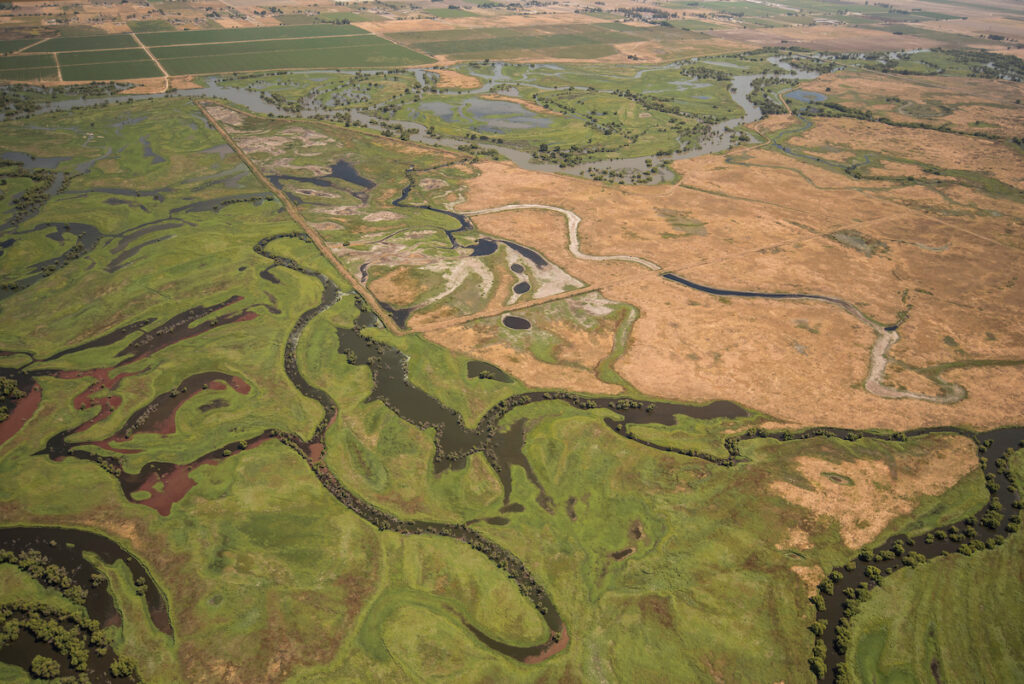 When you picture water storage, a water tower on slanted stilts imposed upon a blue sky or a concrete reservoir piping water to the city might come to mind. The issue of water storage has become a high priority as regions such as California experience severe multi-year drought and are impacted by overextraction from aquifers. Reducing municipal water use and streamlining stormwater capture are essential practices, but what we can miss in this conversation is how natural solutions can create comprehensive positive impact. The most climate resilient and long-term strategies to address water shortage lie at our feet, in the meadows that anchor our rivers headwaters and floodplains that extend across the broad lower river valleys.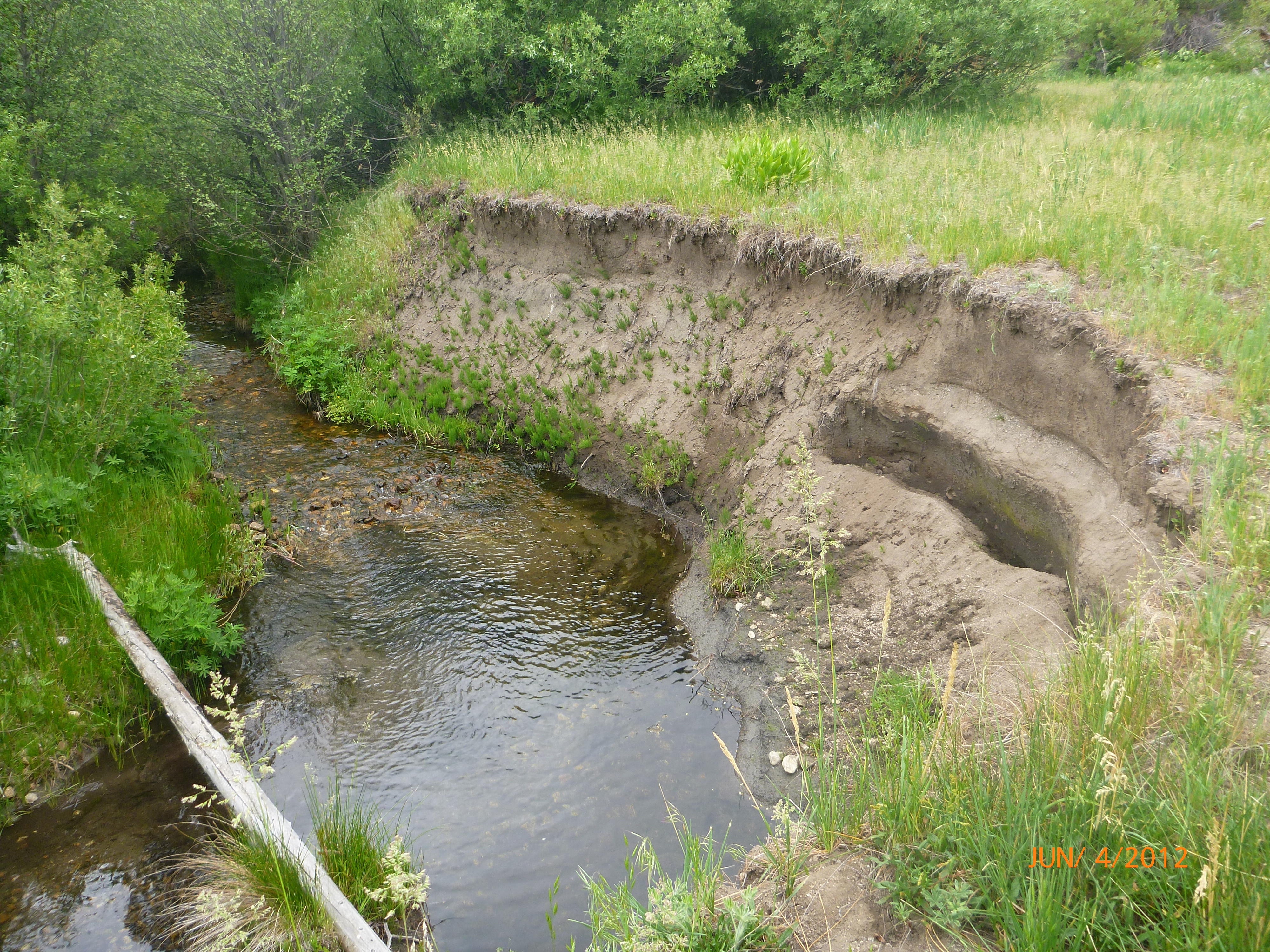 Meadows and floodplains provide natural reservoirs to store our water. And as they deteriorate, our capacity to provide clean fresh water, maintain biodiversity, and enhance the lives of communities does too.
In California, American Rivers is undertaking critical work to restore meadows in the headwaters that tumble down from the Sierra Nevada. The benefits of meadow restoration extend downstream, beyond the species most directly impacted by restoration (over 50% of vertebrate species in the Sierra Nevada rely on meadow habitats), with almost 60% of California's water stored in these mountains. To use a hydrological cliché, mountain meadows act like sponges. They store groundwater and regulate flows so that streams are active during times of drought and are limited during periods of excess flows. And the impacts of meadows run deep. Restoring one acre of meadow can yield ½ acre-feet of water per year, translating to enough for the average Californian family. In the Sierra Nevada, overgrazing, ditching, and road and railroad construction over the past two centuries have deteriorated the landscape and prevented meadows from serving this crucial function. It is estimated that over 50% of meadows in this region have a lowered water table. Streams that once meandered through the meadows depositing water into the ground, have become narrow gullies that funnel water out of the mountains too quickly to be absorbed and stored. American Rivers' restorations at sites like Ackerson Meadow continue to generate broad impact by bringing natural solutions to the fore. By establishing meaningful partnerships and building powerful coalitions and communities of practice, we are working to multiply impact at the landscape-scale.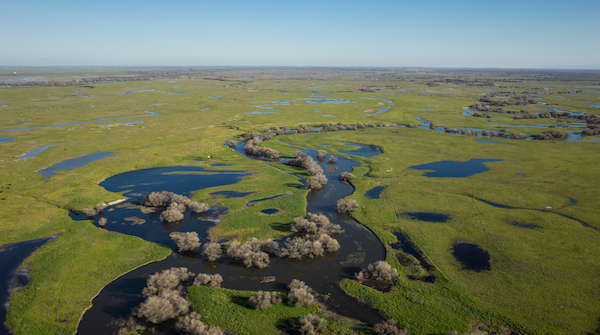 The story doesn't end in the headwaters. As a river flows down from the mountains and through river valleys, it overruns its banks during periods of heavy flows and its waters seep into the ground to recharge aquifers. In California's Central Valley, agricultural production has replaced most of the region's wetlands, leaving just 5% with us today. This has built a local economy, but also compromised the landscape's natural capacity to support fish – including salmon, another economy – and other wildlife; and to store water. Levee construction over the past century has disconnected rivers from their historical floodplains, threatening aquatic ecosystems and preventing our natural reservoirs from being replenished. At sites such as Great Valley Grasslands State Park in Merced County, American Rivers is reestablishing the connection between rivers and their floodplains, turning back the clock to ensure rivers follow their natural pathways. These pathways recharge aquifers, native fish and wildlife, and they can recharge your spirit when you visit. We are working in partnership with California State Parks to bring this vision of the Central Valley rivers to life: a vision in which we work in partnership with our rivers to replenish our aquifers, biodiversity, and our own human communities. Rivers do not exist in isolation. They are centerpieces of a mosaic that includes meadows, floodplains, and forests, all of which function cooperatively to store our water and maintain its quality. No human invention can substitute for the effectiveness of natural processes, and with the intensification of the climate crisis we need to look to the natural world for solutions to our most pressing problems.