Snake River Vision: Climate Resilience
Hot water kills salmon and steelhead, and a warming climate means warming water. Impacts on salmon and steelhead are amplified in heavily dammed systems like the Columbia and Snake, where giant lakes of impounded water behind dams warm quickly in summer and early fall months—and stay warm.
The Columbia River Basin was once the world's largest producer of salmon and steelhead, with an estimated 10-16 million adults returning from the Pacific Ocean each year to spawn in the basin's freshwater rivers and streams prior to 1850. Today we evaluate overall returns based on trends due to the high variability among species, populations, habitats and myriad other factors and metrics from one year to the next. What is clear in those trends today is that salmon and steelhead overall are returning to the Columbia Basin now at an alarmingly small, often single-digit percentage of historical abundance. Sometimes lower. Thirteen populations are listed for protection under the Endangered Species Act (ESA), including four populations in the Snake River Basin, the Columbia's largest tributary that historically produced the most salmon. The Snake Basin's upper reaches in north-central Idaho hold the largest, best-protected salmon habitat in the lower 48. So why, when we have the habitat, do we continue to see such a decline? Let's dig in.
As the effects of climate change worsen, the actions we take now to build, restore and fully realize resilience in salmon and steelhead habitats become all the more vital to their ability to survive.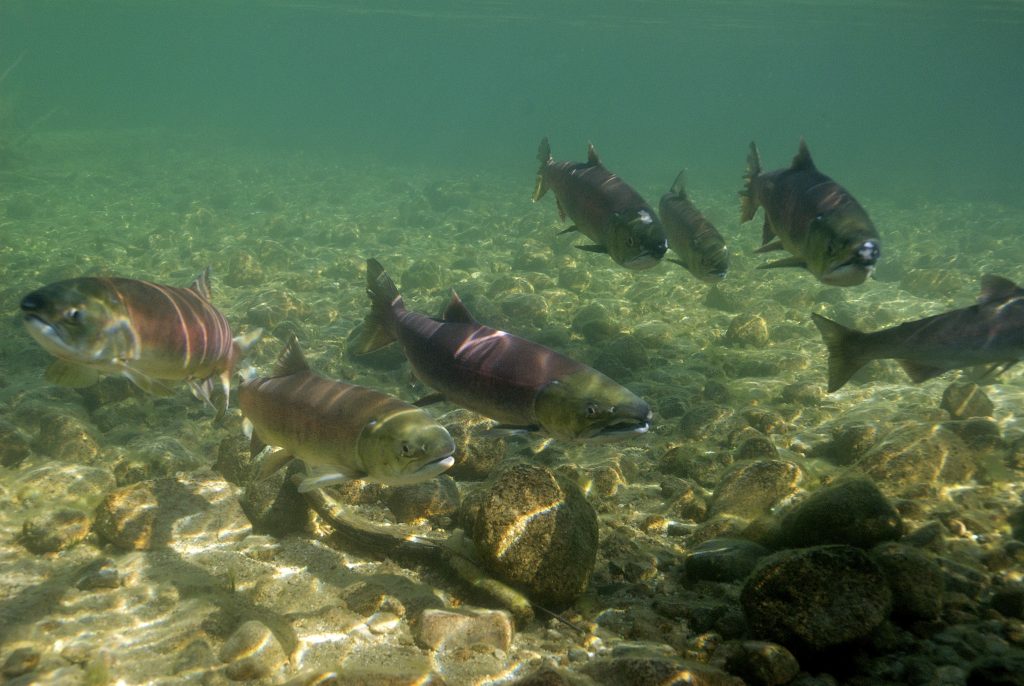 Hot water kills salmon and steelhead—period—and a warming climate means warming water. The changing climate's impacts on salmon and steelhead are amplified in heavily dammed systems like the Columbia and Snake, where giant lakes of impounded water behind dams warm quickly in summer and early fall months—and stay warm. The result is essentially massive, warm-water migration barriers in the mainstem Columbia and Snake, often lethal to fish that try to get through. Natural oases of cold water associated with gravel bars and groundwater upwellings that migrating fish have historically relied on to hopscotch through the warm seasons disappear. Major fish kills are becoming more common too. In 2015 for example, 96 percent of the Snake River sockeye died trying to navigate through lethally warm waters to cooler tributaries and spawning grounds upstream.
So why all the focus on the Snake? The Snake River's importance to the overall Columbia Basin salmon and steelhead recovery picture—and climate—can be broken down into two basic points: 1) Snake River tributaries in watersheds like the Salmon, Selway and Clearwater in Idaho offer some of the most intact, productive and climate-resilient salmon and steelhead habitat anywhere on the West Coast; and 2) In order to fully realize the vast recovery potential within these habitats, salmon and steelhead have to be able to reach it—alive—and to migrate back out to the ocean as juveniles.
Evidence indicates that currently, in places, they are not: one US Forest Service study in the pristine Middle Fork Salmon River found Chinook salmon redds in 2019 were just 0.7 percent of those from the 1950s and 60's. The four federal dams built on the lower Snake between 1955 and 1975 are taking their toll. What used to take a few days to a week for a salmon to make its way to the ocean, can now take up to a month. Those four dams make the lower Snake River warm, slow and treacherous, and that means returning salmon struggle to reach the upstream habitat and smolts are less able to make their way to the ocean. Every year a warming climate means the water impounded behind the four dams is warmer and salmon increasingly cannot survive the slow-moving warming water.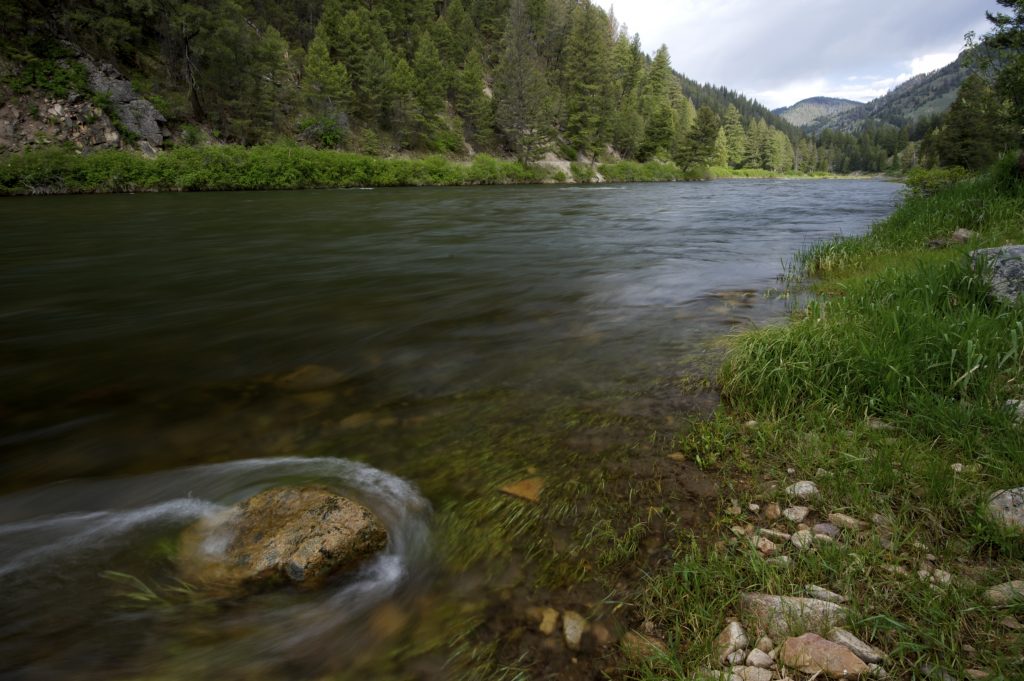 Scientists with conservation group Trout Unlimited forecast that by 2080, 65 percent of the "coldest, most climate resilient stream habitats on the West Coast" will lie in the Snake River Basin. Restoring a free-flowing lower Snake River represents the surest way salmon, steelhead and the region can take fullest advantage of the recovery potential we have right now, both in access to and from those intact tributary habitats that are largely protected as Wilderness and Wild and Scenic Rivers and in restored mainstem habitats as well.
Many also point to ocean conditions as a driving factor for salmon declines. While we need to address climate change and resilience on all fronts, the Fish Passage Center recently reported, "…the number of smolts that enter the ocean is dependent on freshwater survival and management strategies that result in the highest freshwater survival possible, because not even the best ocean conditions can resurrect a dead fish."
In short: we've got to clear the path for wild Snake River salmon and steelhead recovery and resilience and all signs point to the Snake-Salmon-Clearwater basin in Idaho.