One Step Closer to Saving Washington's Most Endangered River
One of America's Most Endangered Rivers of 2019 finds success.
In 2019 American Rivers listed Washington's Green-Duwamish River as one of America's Most Endangered Rivers® based on the need to increase critical salmon habitat and sustainable flood management. One year later, we're celebrating a major shift by the King County Flood Control District that will strengthen the District's investments in salmon habitat, Southern Resident orca recovery, and other environmental benefits. This shift represents a commitment to restoring the Green-Duwamish and the salmon that are keystone species for the Puget Sound.
The River
The Green-Duwamish River was once one of the largest salmon producing rivers in the Puget Sound. Now, decades of development have replaced complex habitat with levees and urban sprawl, leaving salmon populations endangered and residents cut off from their greatest natural resources.
In the summer of 2019, American Rivers made a short documentary with Google Earth to bring awareness to the plight of this endangered river.
To access the lower river, we had to navigate a maze of suburban office parks and carefully maneuver down steep banks to find a small beach. The levees in the lower Green create a kind of artificial canyon devoid of life and unknown to those that aren't intimately familiar with it. It is an eerie feeling to slowly paddle past man-made walls, now covered in invasive blackberry. There are none of the sounds present on a healthy river – no birds chirping or rustling in the willows and no sound of water flowing over riffles and logs. It feels claustrophobic. Also, there are not any marked access points to get out of the river in case of an emergency and all you see above are slivers of buildings and the slate grey sky.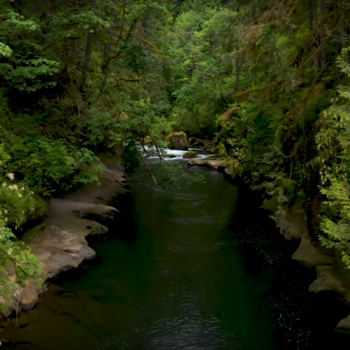 This part of the river was not designed for recreation, and salmon were not considered when the river was straightened, and the levees went up. The communities in the lower Green grew up around the river but turned their back on it to make way for industry and the full cost of those decisions is just now being realized.
Flood Control
The need to restore salmon habitat on the Green-Duwamish must be balanced with the need to protect the citizens and businesses that are at risk of flooding – a risk that increases as climate change increases the frequency and intensity of flooding. The King County Flood Control District is responsible for flood protection on the Green-Duwamish. The District is tasked with the day to day maintenance and repairs to levees, acquiring properties most at risk of flood damage, and warning citizens when floods are imminent. The District is charged with planning future flood protection projects.
In 2018 the King County Flood Control District released a plan to add over 30 miles of new or improved levees to the Lower Green River that would exacerbate salmon declines. At the time, American Rivers was disappointed that the plan prioritized these outdated flood control measures over multi-benefit solutions- like levee setbacks- that would reduce flood risk, increase habitat and provide safe access to the river for thousands of residents – a good use of taxpayer dollars.
Due to the imminent threat this plan posed to salmon recovery efforts, American Rivers named the Green-Duwamish one of America's Most Endangered Rivers of 2019. Over 500 public comments were sent directly to the King County Flood Control District, urging them to develop a more habitat friendly flood plan.
They listened.
A New Hope
In January of this year, Council Member Dave Upthegrove was elected as Chair of the Flood Control District. As a longtime champion of the environmental community, he pledged to oversee major reforms at the District that are critical to saving the Green-Duwamish including:
Strengthen the District's commitment to habitat, salmon and Southern Resident orca recovery, and other environmental benefits.
Provide more opportunities for areas outside of major river corridors to benefit from the work of the district.
On March 10th, the King County Flood Control District passed a new budget translating these goals into meaningful action. The new budget contains critical funding priorities, including:
Double funding for salmon recovery – from $4.8M to $9.6M.
Providing new ongoing funding to address urban streams, barriers to fish passage and coastal erosion throughout all parts of the County.
Funding two immediate projects that provide essential fish habitat and enhanced flood protection.
King County has committed to invest an additional $6 billion in the next decade to unify efforts to protect clean water and habitat throughout the region. An additional $1 billion will also be invested over the next 50-years to provide fish passage at Howard Hanson Dam, clean historic contaminants in the Duwamish estuary and implement an environmentally friendly Lower Green River Corridor Flood Hazard Management Plan.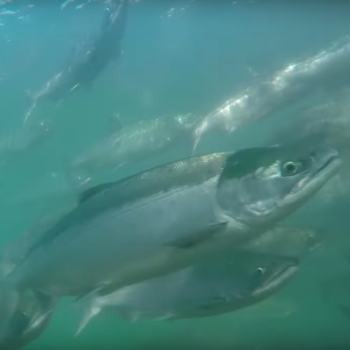 Aligning the Flood Control District's work with these existing programs is essential to tackling King County's most complex environmental problems and is a smart investment.
When I was floating the river last summer, I felt like a stranger trespassing through a land I didn't belong. But the Green-Duwamish belongs to all of us and no one. No single issue can dictate the future of this river when so much depends on it. The recent decision by the King County Flood Control District gives me hope that a new era for this endangered river is coming and we can begin to resurrect our greatest natural resource – growing our economy, restoring our environment and creating a better home for all of us.
Read about the Green-Duwamish listing in America's Most Endangered Rivers of 2019 here.