Waccamaw River Communities are Addressing Flooding
Ravaged by hurricanes and recurring floods, communities recognize that business as usual just won't cut it.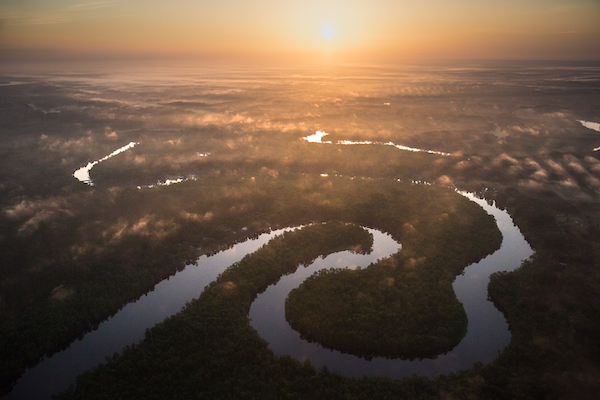 This blog was written by Gerrit Jöbsis and Janae Davis.
It takes a village to raise a child. The same is true for making rivers and their communities more resilient to flooding and climate change. No single action or one party creates a more robust river. Resiliency comes from a community of partners in purposeful collaboration on many initiatives.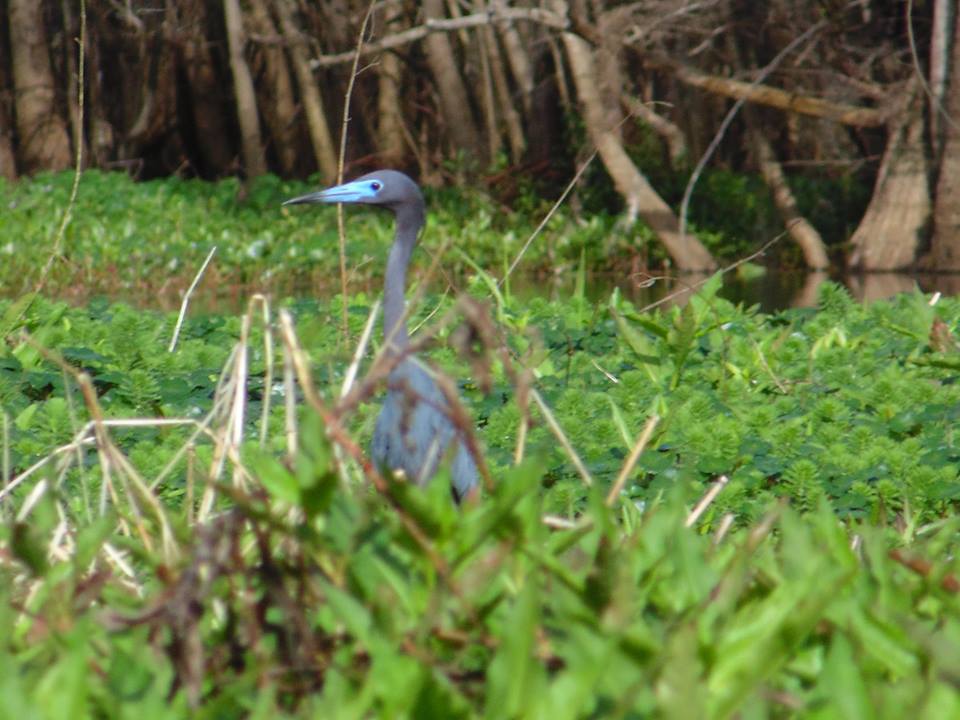 Collective efforts to build resilience along Waccamaw River in South Carolina exemplify communities coming together to reduce flood risks, protect critical floodplains and save money for residents.
Ravaged by hurricanes and recurring floods the communities of Horry and Georgetown Counites recognize that business as usual just won't cut it when it comes to addressing the challenges being faced today. American Rivers' partners are stepping up in different ways to address all too frequent flooding.
The City of Conway and Horry County are getting people out of harm's way by leveraging FEMA funding that allows the purchase of repetitively flooded properties to relocate willing homeowners out of flood prone areas and reduce their vulnerability. These properties are at risk of flooding because they lie within floodplains; natural systems that store floodwaters and filter pollutants. Once purchased and after the homeowners have relocated, the municipalities remove the structures, returning the land to a natural state and benefiting the floodplain.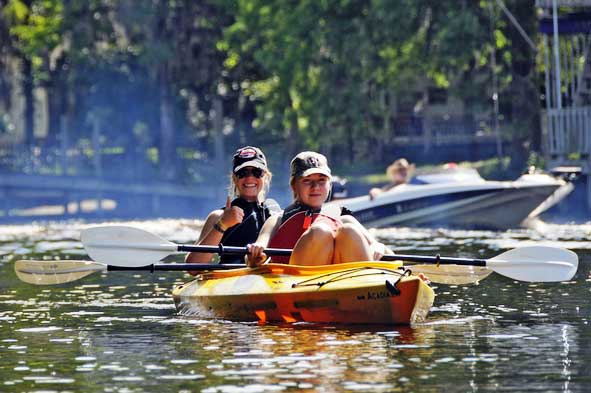 This is where another partner has stepped in. The Waccamaw National Wildlife Refuge has agreed to take over the management of several of these properties once the structures are removed and the land restored. The 35,000-acre Refuge lies at the confluence of the Waccamaw and Pee Dee Rivers and includes parts of Horry County and the City of Conway. It is managed for wildlife, recreation and natural ecosystem values. An estimated 98 billion gallons of flood water were stored on Refuge lands during record flooding caused by Hurricane Florence in September 2018. This natural solution helped spare downstream communities in Georgetown County from the extreme flooding that occurred upstream.
The Refuge is also stepping up to make the area more resilient through a minor boundary modification that will allow 6,600 acres of land to be added to this federal preserve. The lands include those American Rivers helped identify along with municipal governments, federal agencies and other conservation organizations through a science-based assessment of lands. These lands help safeguard the area from sea level rise and flooding caused by climate change. The Refuge protects 152 acres of riverfront property purchased by the City of Conway and conservation partners, ensuring an additional buffer against flooding.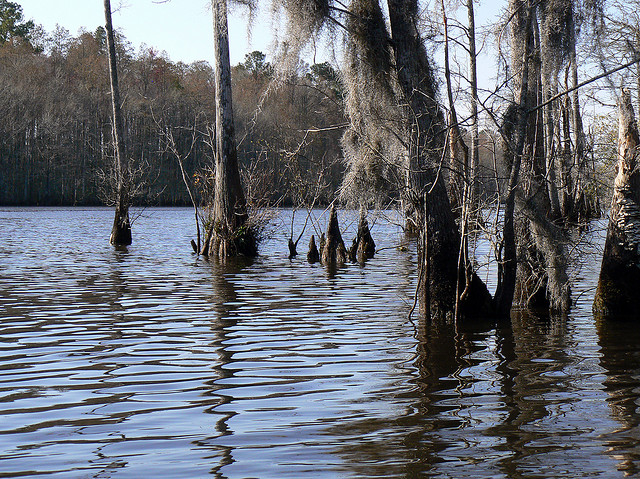 Horry County has worked hard to improve its floodplain management, increasing flood resiliency along the Waccamaw River. The County succeeded in improving its rating with the national flood insurance program lowering homeowner's flood insurance rates and saving ratepayers over a half million dollars per year. They succeeded by working with the Waccamaw River's floodplain as part of a nature-based solution that reduces flood risk and conserves riverside lands for recreation and wildlife habitat.
Communities along the Waccamaw River understand that working together and investing in floodplain resiliency is the best way to address flooding and increase defenses against climate change impacts. Clearly, these natural solutions and common-sense measures reduce risk and save money. Partners recognize that everyone's contributions make the area safer from floods and that natural solutions are the key to their success.
In September of this year, as we tracked Hurricane Dorian's path of destruction in the Bahamas, Charleston, South Carolina and Ocracoke Island, we are reminded that there is still much to be done to manage risks and make communities more resilient to natural disasters. As communities, we can come together, as the Waccamaw area did, to find ways to protect life, property and infrastructure from hurricanes, floods and other severe weather events.