As the Bloede Dam Removal Project in Patapsco Valley State Park in Maryland is now complete, American Rivers and our partners are reflecting on the history of the project and the site. You can check out photos of the finished project in this recent blog. Now, we want to invite members of the public to share their visions for how to commemorate the unique design of the Bloede Dam, the human and natural history of the surrounding area, and the life of the dam's inventor, Victor G. Bloede.
Do you love history? Then we have a competition for you!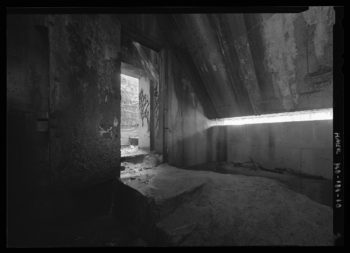 Over the course of the next month, we invite you to learn about the history of the Bloede Dam and why it was such a unique structure with unique operational challenges. Of course, we will be doing typical things for historical interpretation like signs at overlooks and 3D models. However, we want to see what ideas others have for helping the history of this site live on!
Are you up to the challenge? Do you want to win acclaim within the local community? If so, share your ideas with us in this Official Entry Form.
If you really just want to read about the history, you can go straight to the historical documentation here.
All entries into this competition are due by Friday, October 4, 2019. For more information, please see the official entry form at the link above.
Disclaimer: American Rivers reserves the right to utilize any (or none) of the ideas submitted into this competition in the historical interpretation of Bloede Dam.