Mining the Green-Toutle is Bad for Fish
Exploratory drilling could have a serious impact on Washington's Green-Toutle fish populations. Take action to protect the Green-Toutle River, designated a "Wild Stock Gene Bank" for winter and summer steelhead.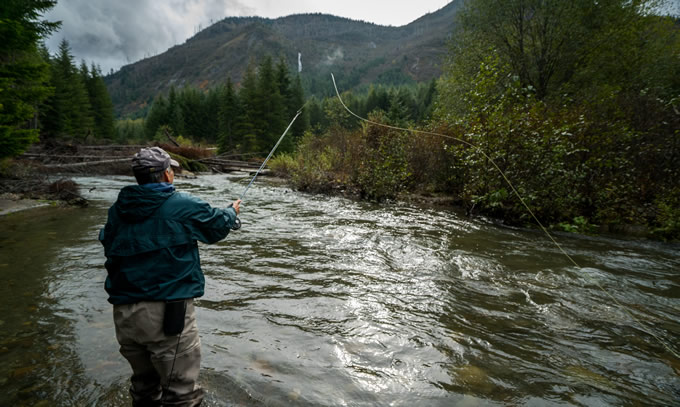 Guest post by Steve Jones is a part of our America's Most Endangered Rivers® series spotlighting the Green-Toutle River.
Rivers are the arteries that deliver life to an ecosystem. They transport the fresh water of the highlands to the plains and oceans. They provide rich stream banks that harbor plants and insects that sustain flocks of ducks and geese and even larger populations of fish. And they provide the clean water for healthy and prosperous cities.
All those things are at stake on Washington's Green River in Skamania and Cowlitz counties that is threatened by exploratory drilling for copper and gold.
Some people ask what harm could come from just finding out what minerals are there. The answer is plenty of harm, especially to endangered steelhead and salmon that spawn in the Green and downstream in the Toutle and Cowlitz rivers that are part of the ecosystem.
The mountainside where the proposed drilling would occur drains steeply down to the Green and could quickly carry effluent from bore holes into the river. Drilling may also fracture the mountainside and allow increased copper and other metals to leach into the groundwater that would eventually flow to the Green as well. Copper is the metal miners seek most and copper also is a particular threat to steelhead and salmon. Even brief spikes in the copper content of surface water interferes with the ability of steelhead and salmon to find habitat and spawn successfully.
The project is an even bigger threat on the Green, which has been designated a "Wild Stock Gene Bank" for winter and summer steelhead. The habitat needs to be functioning properly for a successful gene bank, and test drilling alone is likely to increase concentrations of dissolved copper entering the Green, let alone the impact of an open pit mine.
To protect the water as well as the plants, insects, fish, wildlife and communities downstream, we must stop this drilling.
Ask the Forest Service and Bureau of Land Management to protect this special place by denying the permit for this project and preventing future mining in the Green River Valley.
[su_button url="https://act.americanrivers.org/page/711/action/1″ background="#ef8c2d" size="5″ center="yes"]Take action »[/su_button]
---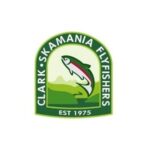 Author: Steve Jones
Steve Jones is a member of Clark-Skamania Flyfishers. This group is dedicated to the preservation of wild fish stocks and the natural resources that sustain them. They are further committed to the promotion of flyfishing as a method of angling and, through it, an understanding of and appreciation for the diversity of nature.