Monument "Review" Prelude to Monumental Selloff
President Trump and Secretary Zinke aren't trying to right-size Monuments, they're trying to down-size your public lands and special places. Don't let them.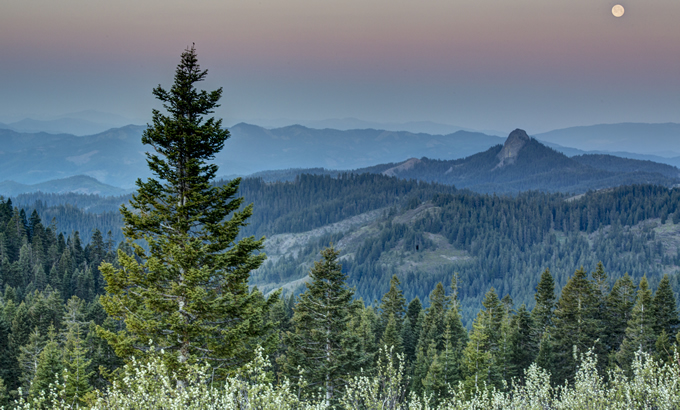 National Monuments are selected by the President from tracts of existing public lands to preserve landmarks, historic and prehistoric structures, and objects of scientific interest. The President has this power under the Antiquities Act, which Congress passed and President Teddy Roosevelt signed in 1906. Congress delegated the power to further protect parts of public lands because even then, it could be difficult to move preservation bills to the President's desk.
Almost every President since Teddy Roosevelt has used this Act to safeguard places of incredible natural beauty, historical significance, or cultural/spiritual value. Many monuments restrict drilling, mining, and other activities that can damage sources of drinking water or essential habitat. Before the President uses the Act (makes a "declaration"), there is an extensive review process with high levels of stakeholder engagement.
Secretary Zinke, at President Trump's instruction, is "reviewing" National Monuments in what can only be a prelude to a monumental selloff. Under consideration are all monuments designated since 1996 that are over 100,000 acres or where the "Secretary determines that the designation or expansion was made without adequate public outreach and coordination with relevant stakeholders." Under threat are 22 National Monuments in 10 states.
It is an unprecedented move by both a President and a Secretary of the Interior who had been adamant that they would keep public lands public. While they have failed to legislatively sell off the public estate, they believe they can illegally use the Antiquities Act to allow one President to undeclared a National Monument . Only Congress has the power to revoke a Monument designation and the Department of the Interior's top lawyer has previously stated Presidents cannot undeclare Monuments.
Extremists and opportunists, mostly in the West, want increased resource extraction on and private ownership of federally owned lands. While multi-use public lands, particularly those operated by the Bureau of Land Management and the Forest Service, are an essential part of the federal estate, the value of maintaining places of historical, cultural, and scientific significance cannot be discounted. The designation of a National Monument does not prevent the land from being used for multiple purposes, it simply allows the President to more narrowly tailor its uses to protect the important national values the tracts possess.
Caught in this dragnet is the Katahdin Woods Monument in Maine, composed of land donated by a private landowner and endowed so generations of Americans can continue to enjoy the land, as well as the Cascade-Siskiyou Monument in Oregon, which was preserved for its incredible biodiversity and is a popular outdoor recreation destination and source of drinking water.
Don't be fooled. President Trump and Secretary Zinke aren't trying to right-size Monuments, they're trying to down-size your public lands and special places. Don't let them.
Take action today to protect our monuments and public lands.
[su_button url="https://act.americanrivers.org/page/781/petition/1″ background="#ef8c2d" size="5″ center="yes"]Take action »[/su_button]