As Climate Changes, so does California's San Joaquin River Floodplains
The California Department of Water Resources predicts significantly larger flood flows for the San Joaquin River and its tributaries moving forward.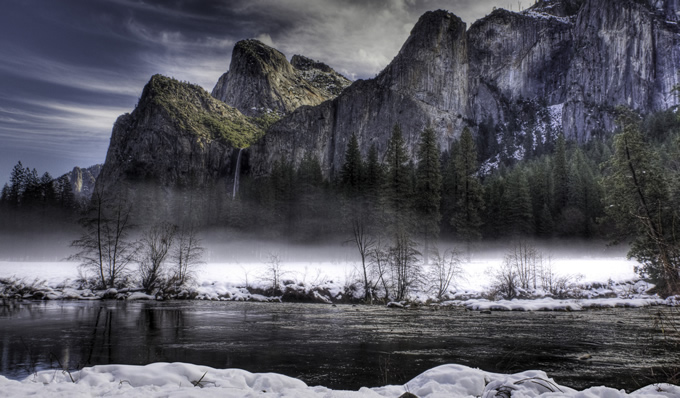 As a massive, warm storm bears down upon California this weekend, it is worth taking note of how climate change is affecting our rivers and what our leaders are doing to protect the people and wildlife that depend upon them for their livelihood. As discussed in my previous blog, the forecast calls for an atmospheric river event with heavy rain at very high elevations on Saturday and Sunday. After a week of abundant snow at relatively low elevations, the National Weather Service is predicting heavy rains at elevations up to 10,000 feet in the Sierra Nevada.
There is a common misperception that these "rain on snow" events cause flooding due to extensive melting of the snow pack. In reality, relatively little snow melts because of the rain and in some cases the snow pack can actually absorb some of the rain. In most cases, the rain just flows through the snow pack and into the rivers without significant snowmelt. The primary mechanism through which rain on snow events create large floods is that a larger area of the watershed is subjected to rain rather than snow. The floods are large because the area contributing to run-off is larger.
The San Joaquin Watershed upstream of Fresno has a median elevation of 7,000 feet and rises to as high as 14,000 feet. Nearly all precipitation events occur in the winter and spring when it is still relatively cool, and as a result, precipitation falls as snow over large parts of the watershed. As the climate changes and individual storms become warmer, rain will fall over a larger part of the watershed. This weekend's storm will drop rain at elevations up to 10,000 feet, increasing the total area contributing runoff over the next week by 20-30 percent compared to a storm with snow levels at 7,000 feet.
The Draft 2017 Update of the Central Valley Flood Protection Plan issued this week by the California Department of Water Resources predicts significantly larger flood flows for the San Joaquin River and its tributaries moving forward. The San Joaquin Basin Wide Feasibility Study, an appendix to the plan, predicts that a 200-year flood event with climate change could cause a flood roughly twice the volume of the 1997 flood (the largest flood on record), doubling the flood damages to urban cities and resulting in "massive loss of life." Doubling such a flood is truly horrific.
If climate change is going to make the watershed larger, we need to make sure that the floodways are large enough to safely carry those flood waters. American Rivers believes that the best way to protect communities from these dangerous new floods is to give rivers more room to safely accommodate and convey the larger floods that a changing climate will bring. Giving rivers more room will also create new opportunities for open space, recreation, and trails along the rivers of the Central Valley. And giving rivers more room will provide better habitat for Chinook salmon and several other threatened species that rely on healthy rivers.
Stay tuned to learn more about how American Rivers and the new flood plan propose to give rivers more room, keep communities safe, and restore habitat for endangered species.