What does the Merrimack River mean to me?
The Merrimack River is a beautiful place to experience the awe of nature. Alyssa Donovan talks about why she loves the Merrimack and how everyone can help to protect it.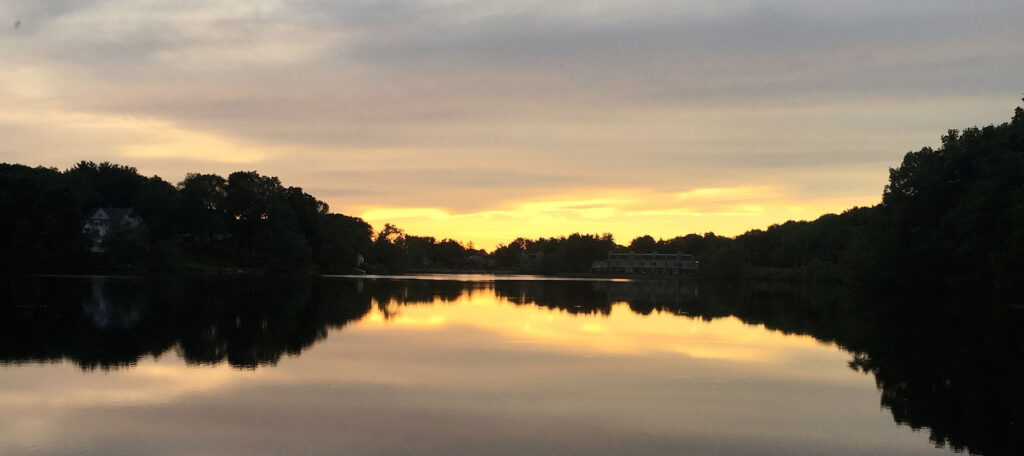 Guest post by Alyssa Donovan is a part of our America's Most Endangered Rivers® series spotlighting the Merrimack River.
I have lived alongside the Merrimack River for my entire life. However, somehow I did not know this until I moved to North Andover in middle school. Soon after coming to North Andover, I was introduced to Lake Cochichewick, a reservoir connected to another tributary to the Merrimack River. I now spend an unnecessary amount of time there. It is really my favorite place to be. One of my favorite memories happened when I first went night skating along the surface.
It was mid-January and the lake had finally frozen. My friends, who had been in North Andover their whole lives, decided to drag me along to go ice skating. I had never skated on a natural surface and, after always being told not to skate on lakes, I naturally was very reluctant to follow them. But, after a lot of negotiating and convincing, I laced up my skates.
As we walked along the wooded trail leading to the lake, I felt a ball of anxiety growing in my chest. Skating on a lake was so demonized to me that I really thought I was going to fall in and drown. But, falling victim to peer pressure, my friends convinced me to follow through.
As we finally broke through the trees, the lake revealed itself in all its glowing glory. The sky was clear and the full moon's light fell and ricocheted off the ice in a luminescent splendor. We slid onto the ice and made our way out of the small bay.
The further we went, the more beautiful everything appeared; the new snow blanket hugging the trees and hills sparkled and the sky was as clear as ever. As we slowed to a stop in the middle of the lake, a large air bubble floated beneath the ice, sounding like a gigantic yawn. It was at this moment that I understood the power and beauty of the lake. Being a part of nature in its rawest and purest form is something that everyone should experience. It changes the way you think about your environment; it inspires you to save and conserve the beauty around you.
---
Alyssa Donovan is a graphic design student, an intern at the Merrimack River Watershed Council, and an avid hiker. The Merrimack River Watershed Council's mission is to protect, improve and conserve the Merrimack River watershed for people and wildlife through education, recreation, advocacy and science.
*Don't try this at home. American Rivers does not encourage ice skating on rivers and lakes.