We Are Nothing Without Our Water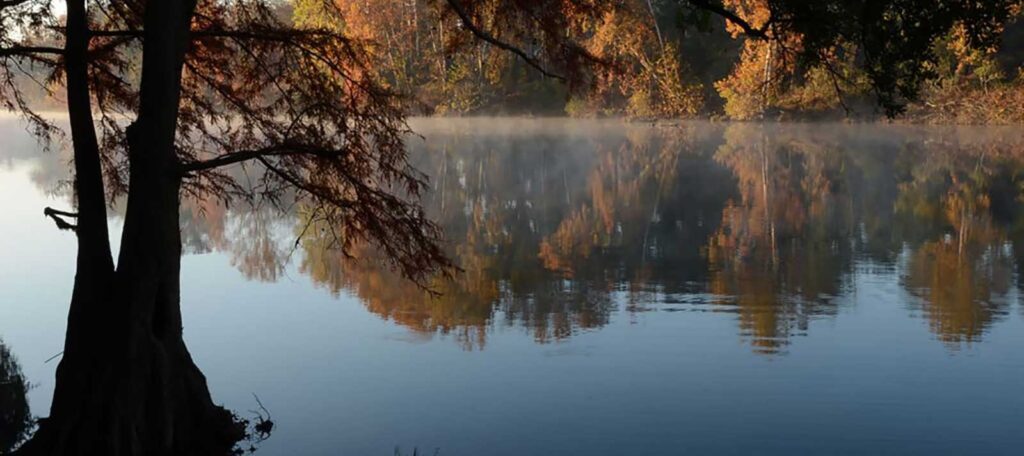 Guest post by Robin Singletary is a part of our America's Most Endangered Rivers® series spotlighting the Apalachicola-Chattahoochee-Flint River Basin.
Living on the banks of the Flint River in southwest Georgia, and being able to enjoy the Flint as I have my entire life, reading that announcement was heartbreaking. I am sorry that we have mismanaged the waters of our basin to the point that we have become the most endangered, but I want to thank American Rivers for pointing out what those of us who have been paying attention already knew.
For almost 30 years, the states of Georgia, Alabama and Florida have been battling over water use in this basin, and this is now what we have come to. We have deteriorated our basin while we were arguing over how to split up the water.
Now is a great time for announcing that this is one of America's Most Endangered Rivers for 2016 for several reasons.
The U.S. Army Corps of Engineers is in the process of updating the ACF Water Control Manual. The decisions made by the Corps have tremendous impact on the availability of water for the entire basin. They should be listening to stakeholders and using best management practices to manage flows for all needs.
It's a great time because Florida and Georgia are in a Supreme Court lawsuit over the best way to use the basin's water, and if the governors and their lawyers cannot decide, a Special Master from Maine will do so for them.
It's a great time because right now the Good Lord has blessed us with plentiful rainfall. Our lakes, rivers and aquifer are full. That gives us some time before the next drought raises its head and exacerbates our problems.
It's a great time because we have solid recommendations from a group of 54 stakeholders from all three states that have worked for over five years to reach consensus agreement on better ways to manage the basin's water. The governors, the Army Corps and the Special Master, if it comes to that, can use the recommendations of the ACF Stakeholders to improve water use in the basin.
And it's a great time because, well, it's just time.
All of us who live and work in the ACF Basin, in some way, shape or form, depend on these waters for our very existence. We drink it, we swim in it, we fish and we recreate on it. We grow our crops with it, and we water our livestock from this resource. Our industries and cities need to have adequate water to survive.
This is not just about Atlanta or Apalachicola Bay. It's about all of us, in all three states, who need for our leaders to get together and do what is best for everyone.
We are nothing without our water.
Let us use this designation to spur us into making the choices that will ensure the present generation and those after us will have clean and abundant water.
---
Robin lives and works in Hopeful, Georgia, along the Flint River. He and his family own and operate a hunting lodge called CoveyRise, manage land for row crops and timber production, and operate a peanut 'buying point'. Robin has farmed and sold agrichemicals and is a lifelong hunter and fisherman. He is past president and founding emeritus Board member of Flint Riverkeeper, is past president and an active Board member of the National Peanut Buying Points Association, and is an active Board member and current chair of the Flint Caucus of ACF Stakeholders, Inc.