"Unlock Hydro" dam legislation would hurt fish, rivers
American Rivers' President Bob Irvin talks about upcoming legislation that would exempt dam owners from laws that protect fish, wildlife, water quality and recreation.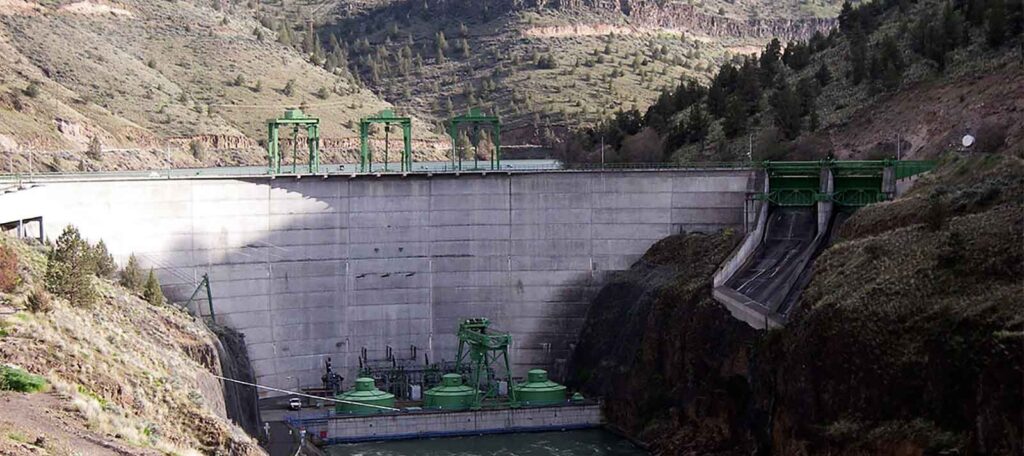 Participants at this week's HydroVision industry conference in Portland will talk about how hydropower is clean energy, while at the same time members of the National Hydropower Association are pushing federal legislation that would let dam owners avoid complying with critical safeguards for clean water and endangered wildlife.
The so-called "Unlock Hydro" legislation, proposed by Rep. Fred Upton, R-Michigan, Rep. Cathy McMorris Rodgers, R-Washington,  and Sen. Lisa Murkowski, R-Alaska, wwould roll back protections for fish, wildlife and endangered species, strip states and tribes of their authority to hold hydropower dam owners accountable for water quality violations and make it difficult – if not impossible – to secure fish passage and other dam improvements.
Under existing law, communities can strike a balance between hydropower and healthy rivers. For example, in 2004 Portland General Electric entered into an agreement with the Warm Springs Tribe, anglers and conservation groups to provide significant fish passage improvements on its Deschutes River dams. Today, these dams are still major power producers and, for the first time in 40 years, salmon and steelhead are returning to the Metolius, Crooked, and middle Deschutes rivers. This is just the beginning of the agreement's implementation and more work needs to be done, but all partners are dedicated to ensuring this river restoration enjoys success for decades to come. The hydropower industry's legislation could roll back this broad-based agreement and stop future successes like it.
The state of Oregon opposes the legislation because it would take away Oregon's authority to protect water quality in the state's rivers. The U.S. Department of the Interior opposes the legislation because it would undermine federal land management agencies' ability to manage public lands for recreation and the protection of fish and wildlife. It would make it nearly impossible to secure fish passage for the region's iconic salmon or to protect endangered species. The bill would also strip local communities of their say in how dams on their rivers are managed, transferring that authority to the Federal Energy Regulatory Commission, an energy-permitting agency based in Washington, DC.
Poorly managed dams can dry up rivers, pollute drinking water, kill fish, harm wildlife and eliminate opportunities for fishing, boating and other outdoor recreation. Do we really want dams operated without the protections of modern environmental laws or the input of local communities?
I know from my years as a student in Eugene and practicing law in Portland that Oregonians pride themselves on their strong conservation ethic and connection to the outdoors. American Rivers is proud to share these values.
The hydropower industry's attempt to pass a bill to exempt dam owners from laws that protect fish, wildlife, water quality and recreation presents a very real threat to our rivers, local economies and quality of life. We urge Oregon's congressional delegation to join with more than 100 conservation and recreation organizations in opposing this legislation.