Earth Day with Plow & Hearth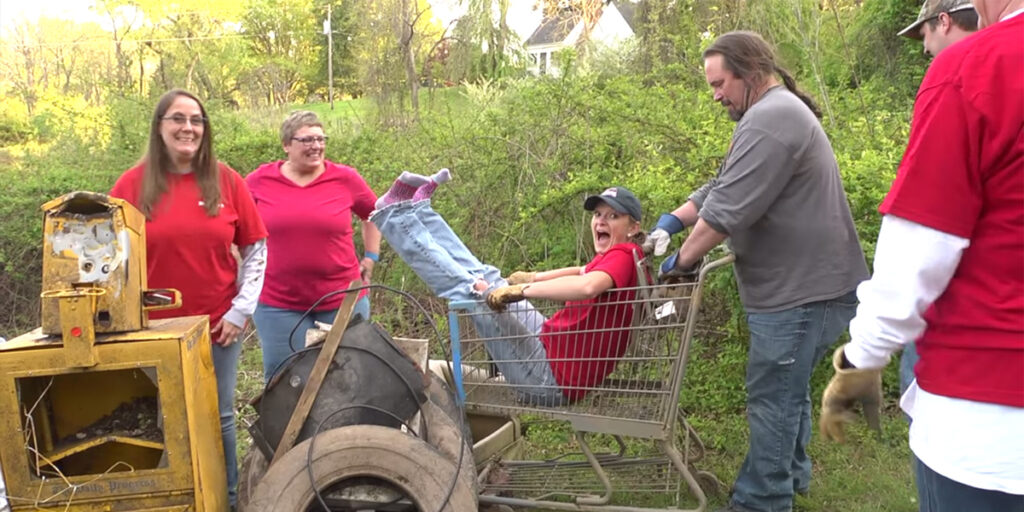 On a windy Earth Day morning I arrived in Madison, Virginia to attend Plow & Hearth's Earth Day Celebration.  I had the pleasure to join a group of local, sustainable businesses who were tabling at the event. My favorite aspect of this Earth Day event was that there were so many ways for people to take sustainability home with them.  People who came to the American Rivers table had arms full of local produce from the "Mini-Farmers Market" that featured area farms, handcrafted spices, and local honey. They had also had the chance to visit the tables of an area organic compost business and learn about the sustainable products offered by Reuseit.com and VivaTerra.
It goes without saying that on this Earth Day sustainability was blowing in the wind. I had fun sharing with folks about the newly released American Rivers 2015 Most Endangered Rivers list and the great work all of the river cleanup organizers and volunteers are doing across the country. This was an exciting event and only just the beginning of the Earth Day activities for many Plow & Hearth employees.  At my table we were able to sign up volunteers for their very own river cleanup! On the following Friday 34 employees set out on the 4th Annual Plow & Hearth River Clean-Up.  Over the past four years this cleanup has pulled over 2 tons of trash and debris from rivers and streams. On this Friday the volunteers cleaned up 1000 pounds of trash, 5 tires, a shopping cart, and a mini couch from the Rivanna River!  They even captured the fun they had at the river cleanup in a video, check it out below!
National River Cleanup was proud to partner with Plow & Hearth on Earth Day and we look forward to seeing even more trash cleaned up at next year's cleanup!
Do you want to give back to your community and clean up your river? Organize a cleanup or volunteer with National River Cleanup today!