The Orvis Company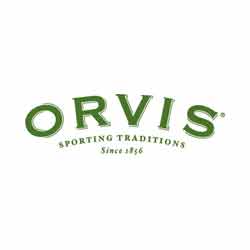 Orvis has been a long-time supporter of American Rivers' work in a variety of important ways. Since 2010, Orvis has been integral in the success of America's Most Endangered Rivers® report as a sponsor and also by asking their customers and communities to take action on behalf of threatened rivers across the country through creative social media projects like photo contests and the Angler's Choice Award.
In 2010 Orvis awarded their first Orvis Conservation Grant to American Rivers in which their support has subsequently amounted to nearly $250,000. Through the Orvis Conservation Grants they have engaged in on-the-ground conservation projects such as levee removal and flood plain restoration on Deer Creek, an important tributary of the Sacramento River. Restoration of Deer Creek will improve fish and wildlife habitat, as well as restore native vegetation to the area.
Orvis has also been a supporter of other conservation projects on the Yellow Breeches Creek in Pennsylvania, the Yuba River in California and Brown's Run, a tributary of the Upper Allegheny River in northwestern Pennsylvania.
We are proud to work with a company dedicated to protecting our nation's rivers!