Stearns Dam CROOKED RIVER, OREGON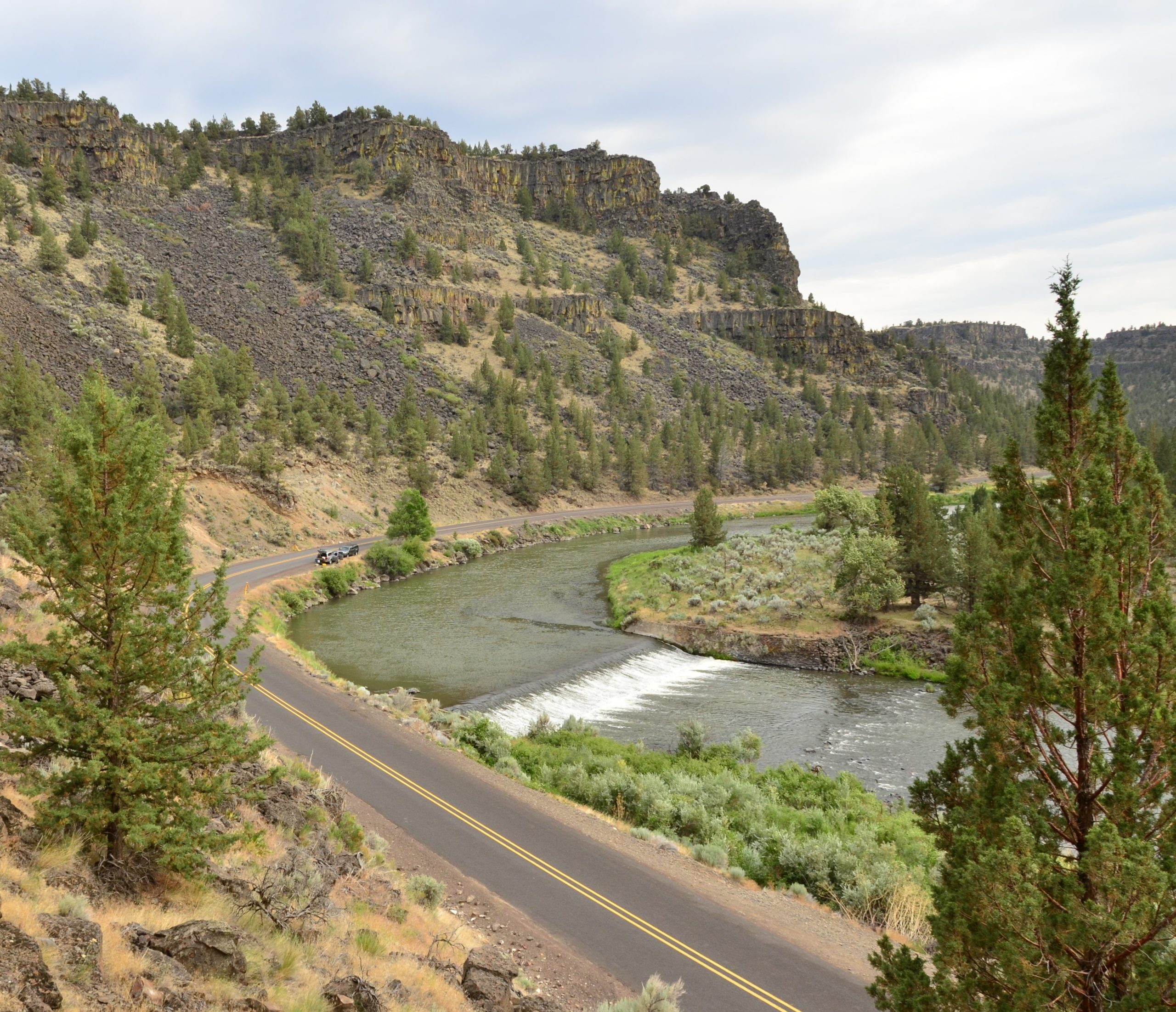 The Story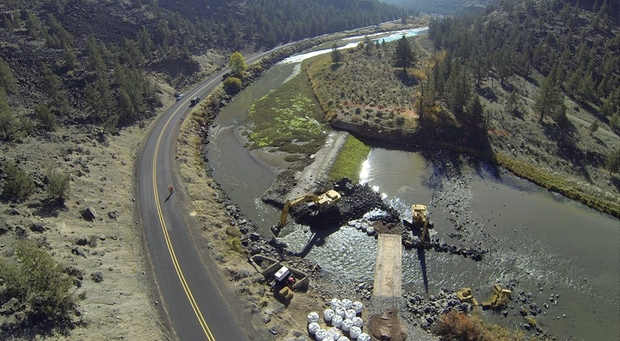 The 125-mile long Crooked River is the largest tributary of the Deschutes River, which runs into the Columbia, the largest river in the Pacific Northwest. It provides spawning grounds for many different migratory fish species, including two very iconic species—Columbia steelhead and Chinook salmon.
In 1911, Sidney Stearns' pioneering family constructed a rock and log-filled dam (eventually reinforced with concrete) that spanned the width of the Crooked River in central Oregon. The dam, which became known as Stearns Dam, was used to slow and divert water onto the family's pastures for irrigation; over time, it became one of twelve dams and fish barriers found along the Crooked River.
Stearns Dam was a barrier to migratory fish, cutting them off from historical spawning grounds further up the river. Its presence contributed to a reduction in the abundance of fish returning to the Columbia and its tributaries, including the Crooked. By 1999, steelhead populations in these rivers had fallen so drastically that they were listed as threatened and near extinct under the Endangered Species Act. The dam was also retaining and blocking a large amount of sediment upriver needed to replenish downstream river banks.
Not only did Stearns Dam have a major ecological impact, but it became a liability and economic burden for the property owners. Because the dam was serving no useful purpose and was negatively impacting the river's health, a number of partners and stakeholders, including the Crooked River Watershed Council, American Rivers, National Oceanic and Atmospheric Administration, Quail Valley Ranch and Oregon Watershed Enhancement Board, began negotiating the dam's removal beginning in 2003. Ten years later, following extensive negotiations, the 6-foot tall dam spanning 150 feet across the river was demolished.
Dam Removal Benefits
Native fish gain access to twelve miles of historical spawning ground and high-quality habitat in a federally-designated Wild and Scenic stretch of the Crooked River
Chinook salmon and Columbia steelhead reintroduced by the National Oceanic and Atmospheric Administration, and people fishing upstream of the dam site have caught trout and whitefish
Assisted the fish reintroduction program in the greater Deschutes River Basin
Vegetation, such as willows, dogwoods and cottonwoods, were planted along the river banks to provide stabilization as well as habitat for other native species to flourish
Flood risks were reduced from increases in floodplain area; this was very important to the City of Prineville, located just downstream of a major floodplain
Prompted construction of a fish ladder at Rice-Baldwin Dam, just southeast of Stearns Dam
Resolution of public and private disputes over land ownership/access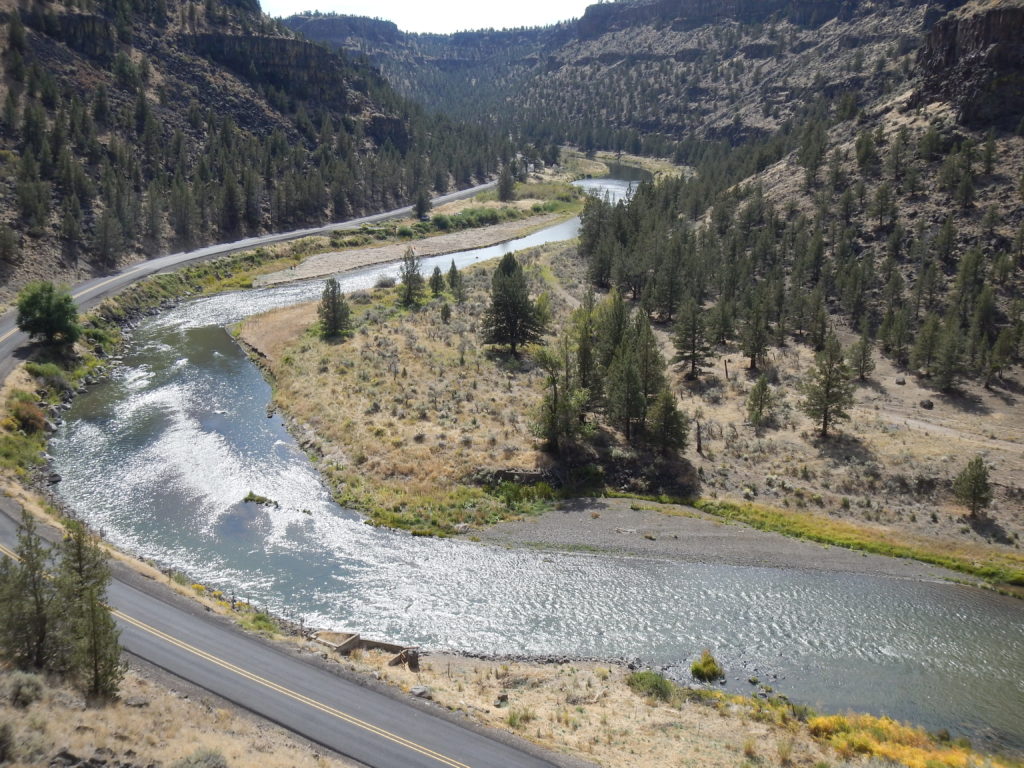 The ultimate goal of this project was to provide iconic and important species of fish access to their historical spawning grounds and allow their populations to rebound. The removal of Stearns Dam was another step towards reconnecting the entire river system of the Columbia River Basin and providing access to viable habitat, but there is still a lot of work that needs to be done in order to restore the entire 258,000 square mile system.