Feather River

The Feather River flows from the northern end of Sierra Valley in southeastern Plumas County, and consists of three branches. As the Sierra Nevada's largest and northernmost river, it flows 185 miles from its headwaters to the Sacramento River.
78 miles of the Middle Fork of the Feather River (above Oroville Reservoir) is listed as a National Wild and Scenic River, with different sections classified as wild, scenic, and recreational. The Middle Fork also has a 111-mile dam-free river reach, from the source of headwaters to Oroville Reservoir. Popular for fishing Steelhead, Chinook salmon, catfish, shad, and bass, the river offers an excellent Class I-II, 94-mile canoe trip from Oroville to the American River confluence in Sacramento.
The 3,200 square mile watershed is comprised of 65% public land, managed by the U.S. Forest Service. The watershed hosts camping and swimming opportunities, riverfront oak savanna, and riparian forests. The watershed is also home to Feather River stonecrop, an endemic plant that grows along the slopes of the river in Plumas and Butte counties.
Historically, the Middle Fork was one of 12 originally designated rivers in the National Wild and Scenic Rivers System (1968). Water from the Feather River is heavily used and diverted into irrigation ditches for agricultural purposes. The river has formed several valleys, including Indian Valley and American Valley, which are used primarily for grazing, hay production, and agriculture. The site of the river's headwaters, Sierra Valley, is the largest high-alpine meadow within the continental United States, and is an important stopover site for migratory birds.
THREATS TO THIS RIVER
American Rivers played a lead role in the relicensing of Oroville Dam, the tallest in the United States and the largest dam in the CALIFORNIA STATE WATER PROJECT.  Oroville blocks salmon and steelhead from reaching many miles of spawning habitat and dramatically alters the flows and water quality of the Feather River downstream. In 2006, participants in the relicensing reached a settlement agreement that will benefit the Feather River in several ways, including improving flows and water temperatures for salmon, restoring floodplain habitat and expanding habitat for salmon and steelhead, and improving opportunities for river recreation.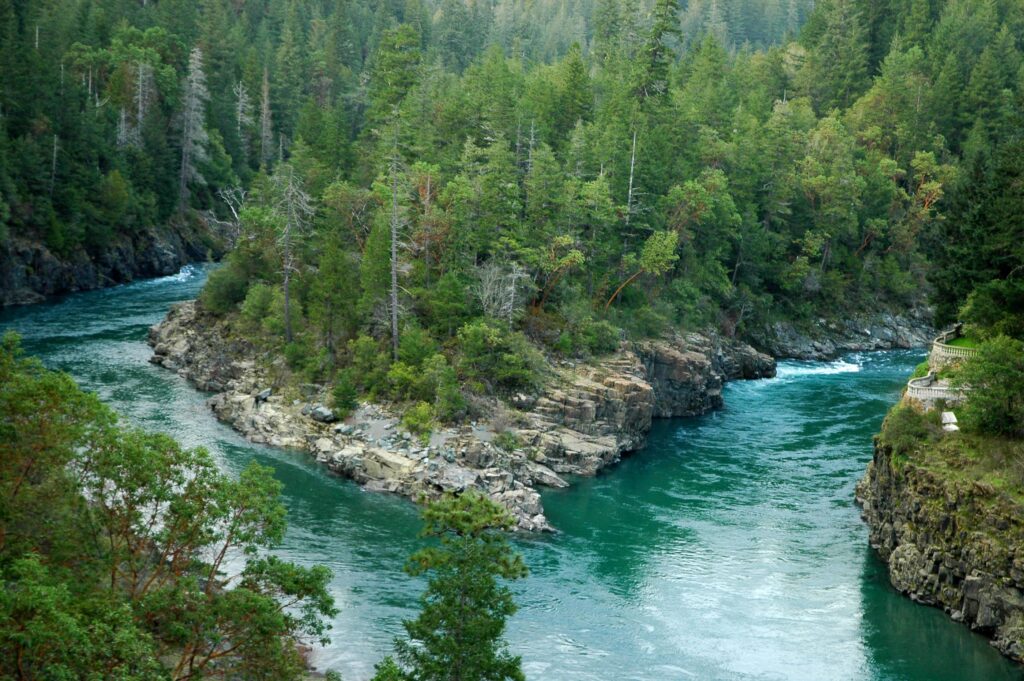 Let's stay in touch!
We're hard at work in the California for rivers and clean water. Sign up to get the most important news affecting your water and rivers delivered right to your inbox.
As of March 2013, implementation of the settlement agreement is still pending approval of the National Marine Fisheries Assocation. American Rivers is currently working to establish a Blue Trail through Oroville, CA in conjunction with the projects planned as provisions of the settlement agreement. A Blue Trail will provide benefits and opportunities to the local community and visitors alike, and will integrate area attractions like the Oroville Wildlife Area and other settlement agreement projects and enhancements.