Chuitna River

The wild Chuitna River winds for 25 miles from the base of the Tordrillo Mountains to Cook Inlet.
The river's pristine waters are the lifeblood of the region, emblematic of true Alaskan wilderness. In a world where most salmon runs have been depleted and destroyed, the Chuitna boasts abundant runs of all five species of wild Pacific salmon.
These prolific salmon runs support a significant subsistence, recreational, and commercial fishery, and are an essential source of nourishment for humans and wildlife in this region.
The Chuitna is bordered by two communities: Tyonek, a Native community, and Beluga, a frontier outpost. These communities rely on the river's salmon, moose, and waterfowl populations for subsistence, and the average resident harvests roughly 200 pounds of fish and meat annually. Additionally, these communities are home to a number of commercial fishermen whose top-quality salmon are sold across the nation. Studies have demonstrated that the potential costs of the mine in the form of lost economic opportunity and environmental damage would exceed the potential benefits by a staggering rate of $3 to $6 in costs for every dollar of revenue generated.
Threats To This River
The Chuitna River is threatened by PacRim Coal's proposed Chuitna Mine. If approved, the project would carve a 300-foot deep pit through 13.7 miles of the Chuitna's headwater streams. It would be one of our nation's largest open-pit coal mines and would destroy 30 square miles of irreplaceable wild river habitat. The project would be the first in Alaska to mine directly through a wild salmon stream, setting a dangerous precedent that could endanger hundreds of other wild Alaskan rivers. Additionally, the project would irrevocably harm thousands of acres of wetlands, forests, and bogs that play an important role in maintaining the Chuitna River's water quality and serve as important habitat for bears, moose, upland birds, and waterfowl.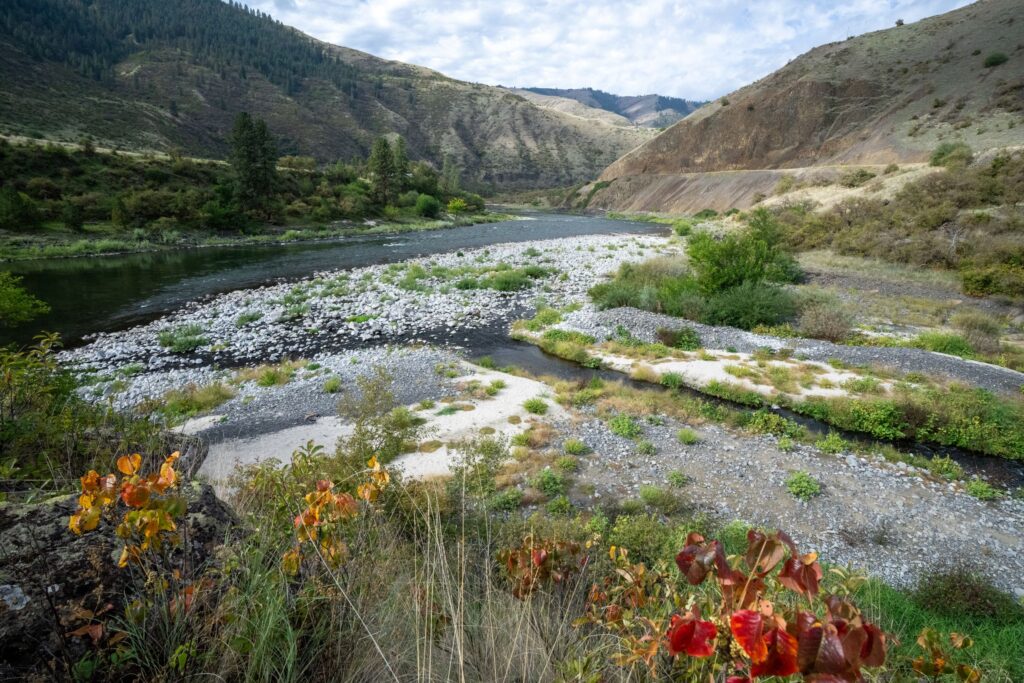 Let's stay in touch!
We're hard at work in the Pacific Northwest for rivers and clean water. Sign up to get the most important news affecting your water and rivers delivered right to your inbox.
Adjacent areas not directly strip mined by PacRim would be inundated with 7 million gallons of mine waste every day. This waste would flow into the Chuitna River and subsequently the Cook Inlet, creating a toxic trail that would harm a wide array of fish and other wildlife, including the endangered Beluga whale.
Making matters worse is PacRim's plan to construct a large export facility that would ship the Chuitna's low-grade coal exclusively to Asian markets. This infrastructure would include a two-mile-long trestle into Cook Inlet, cutting off the natural migration patterns of salmon and Beluga whales.
Of even greater concern, this infrastructure would enable PacRim and other companies to act on existing coal leases that are currently uneconomical due to shipping limitations, potentially opening up the entire 33 billion-ton Susitna-Beluga coal field and decimating some of Alaska's most wild and pristine rivers.