River Restoration Training Resources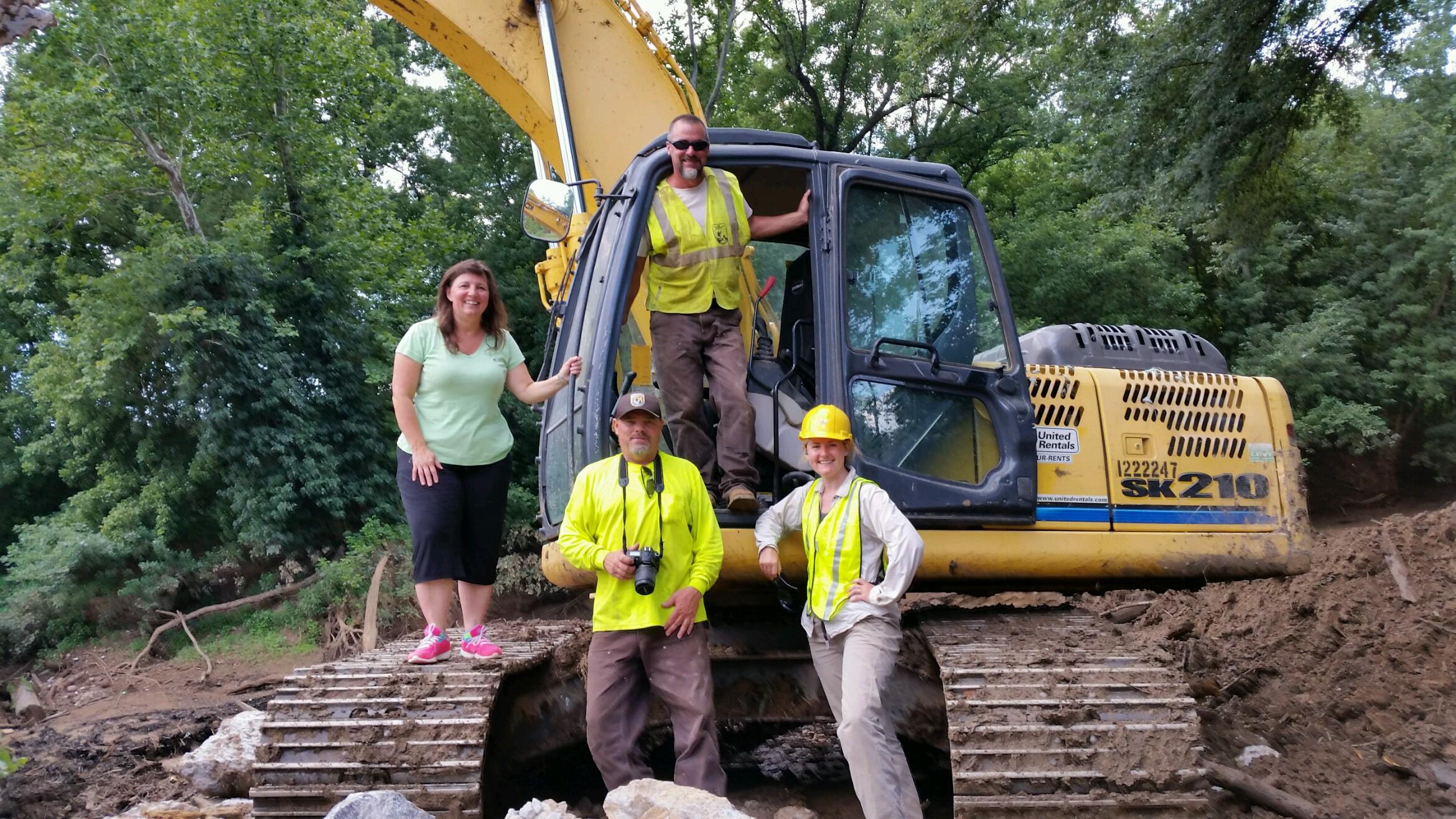 American Rivers works with communities that are grappling with decisions about stream barriers and their impact to public safety, the local economy and the environment. Our work largely focuses on the removal of dams, reconnection of floodplains and occasionally the replacement of road-stream crossings. By establishing diverse and locally-based partnerships we successfully demonstrate the ecological, social and economic benefits of reconnecting rivers and floodplains. We also enable communities to share their success stories and show how quickly a river can heal and how local businesses and property owners, as well as fish and wildlife, thrive when rivers are restored. Our team provides a diversity of river restoration expertise. From law and policy to geomorphology and engineering, we are well-equipped to provide sound, practical advice to communities nationwide.
There is no faster or more effective way to bring a river back to life than removing a dam. American Rivers leads the nation in restoring rivers through dam removal. We have directly worked on more than 200 dam removals and helped many other projects by assisting government agencies and nonprofits to expand their capacity to restore rivers through trainings and focused program assistance. We are now expanding that capacity building through new trainings on floodplain restoration.
American Rivers has conducted more than 40 river restoration trainings over the past 20 years. Are you interested in hosting or attending one of our in-person (or web-based) restoration workshops? Email us, and tell us more about where you are located and what restoration component (e.g., dam removal, floodplain restoration, culvert retrofits) you are most interested in. We can tailor a training to meet your needs and knowledge level.
Example training options for consideration (note that trainings are not limited to these topics):
Dam Removal 101
Project Manager Training
Managing Sediment During Dam Removal
Below are some training resources that will help guide the path toward a successful river restoration project:
American Fisheries Society and American Society of Civil Engineer's Joint Committee on Fisheries Engineering and Science Webinar Series

Community Rating System (CRS) for Community Resilience (Association of State Floodplain Managers)

Dam Removal: A Citizen's Guide to Restoring Rivers (River Alliance of Wisconsin)

Dam Removal and Historic Preservation: Reconciling Dual Objectives (American Rivers)

Exploring Opportunities for Integrated Mapping and Functional Assessment of Riverine and Coastal Floodplains and Wetlands (Association of State Wetland Managers 2018)

Low-Tech Process-Based Restoration of Riverscapes: Design Manual (Wheaton et al. 2019)

Removing Small Dams: A Basic Guide for Project Managers (American Rivers)

Restoring America's Rivers: Preparing for the Future (video)

Stream Smart Workshop Materials (Maine Audubon)

Taking a Second Look: Communities and Dam Removal (video)

U.S. Fish and Wildlife Service Restoration Webinar Series
Recommended Training Courses
Geomorphic & Ecological Fundamentals of River and Stream Restoration (Short-course)

Training for Designing Road-Stream Crossings to Provide Aquatic Organism Passage (U.S. Forest Service)

River Restoration Certificate from Portland State University

Project Management Professional Certification (an option for more intensive project organization)
State-Specific Training Resources
Removal of Obsolete Dams in South Carolina: A Handbook for Project Managers and Dam Owners
Making Room for Rivers (State of Vermont Flood Training)