Upper Flint River Resiliency Action Plan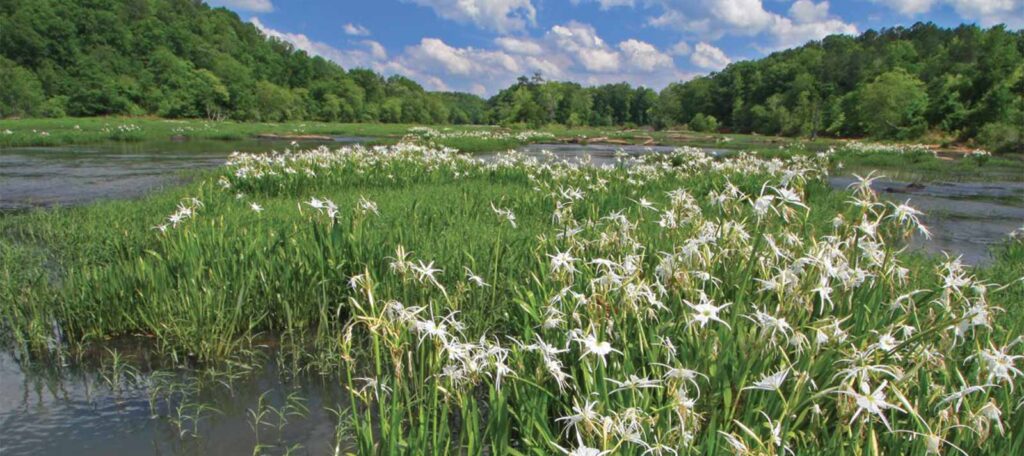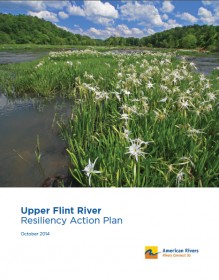 American Rivers' 2014 Upper Flint River Resiliency Action Plan aims to guide work by a variety of stakeholders to restore drought resilience to the upper Flint River system of west-central Georgia. It follows on discussions and efforts of the Upper Flint River Working Group and on the RUNNING DRY report which we published with Flint Riverkeeper in 2013. Designed to be a "living document," the Action Plan charts a plan of work that will be updated and expanded in future years as collaborative efforts in the river basin progress.
This action plan seeks to outline specific strategies to restore resilience to some of the most stressed portions of the river basin, along with highlighting key needs in the areas of policy, research and information. It includes a focus on preserving existing natural resources of value in the basin. This plan charts collaborative, transparent and practical efforts by the full range of individuals, communities, businesses, organizations and public entities that have a stake in the long-term health of the upper Flint River. In this spirit, this resiliency action plan serves as a starting point for collaborative work toward an integrated, basin-scale, science-based and practical approach to restoration throughout the upper Flint River basin.