River Budget: National Priorities for Healthy Rivers and Clean Water (FY23)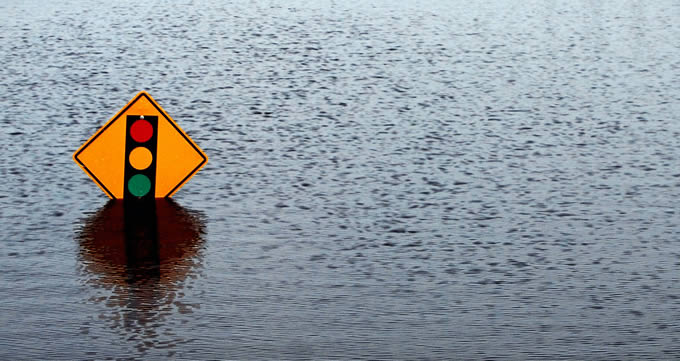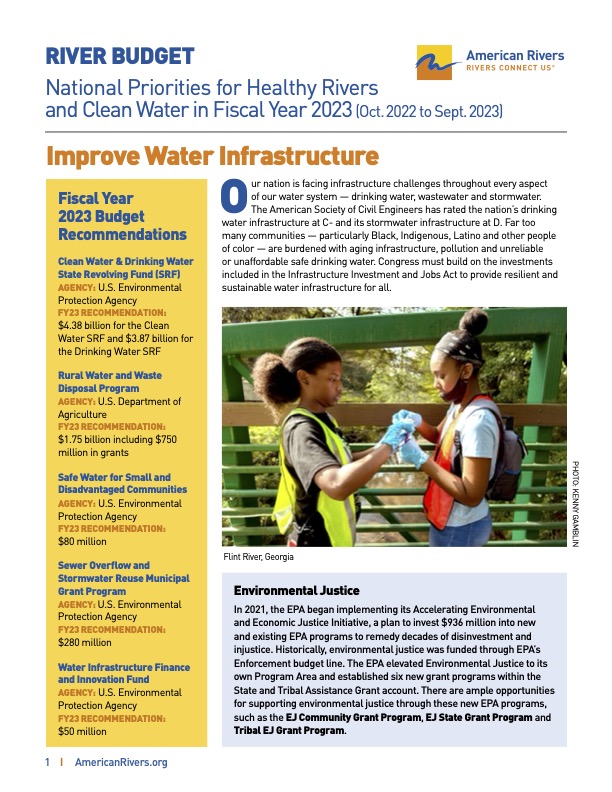 Rivers are essential to life. They provide our drinking water, nurture fish and wildlife, power our economy, connect us to the natural world and are vital to healthy, thriving communities. Rivers also flow through the major challenges facing our country. Climate change is an existential threat, fueling record-breaking floods and drought. A long history of racial injustice forces the impacts of climate change, along with pollution, dams and other threats, disproportionately on Black, Indigenous, Latino and other communities of color. And, we're losing nature – the web of life is unraveling as species are going extinct at an alarming rate. These crises impact us all, and rivers are part of the solution. 
The River Budget outlines clear priorities for federal spending to improve water infrastructure, restore watersheds, modernize flood management and remove dams to ensure a future of clean water and healthy rivers everywhere, for everyone. These priorities are critical. Because healthy, resilient river systems are the first line of defense against potentially devastating impacts of climate change. Because finding equitable solutions to river and water challenges is key to dismantling longstanding environmental injustices. 
Because rivers are pathways to the outdoors and connect us with nature and each other.Because everyone has a right to clean, safe water and healthy rivers.
By investing in the programs outlined in the River Budget, Congress can drive smart, equitable solutions that will benefit our nation for generations to come.