What We Stand For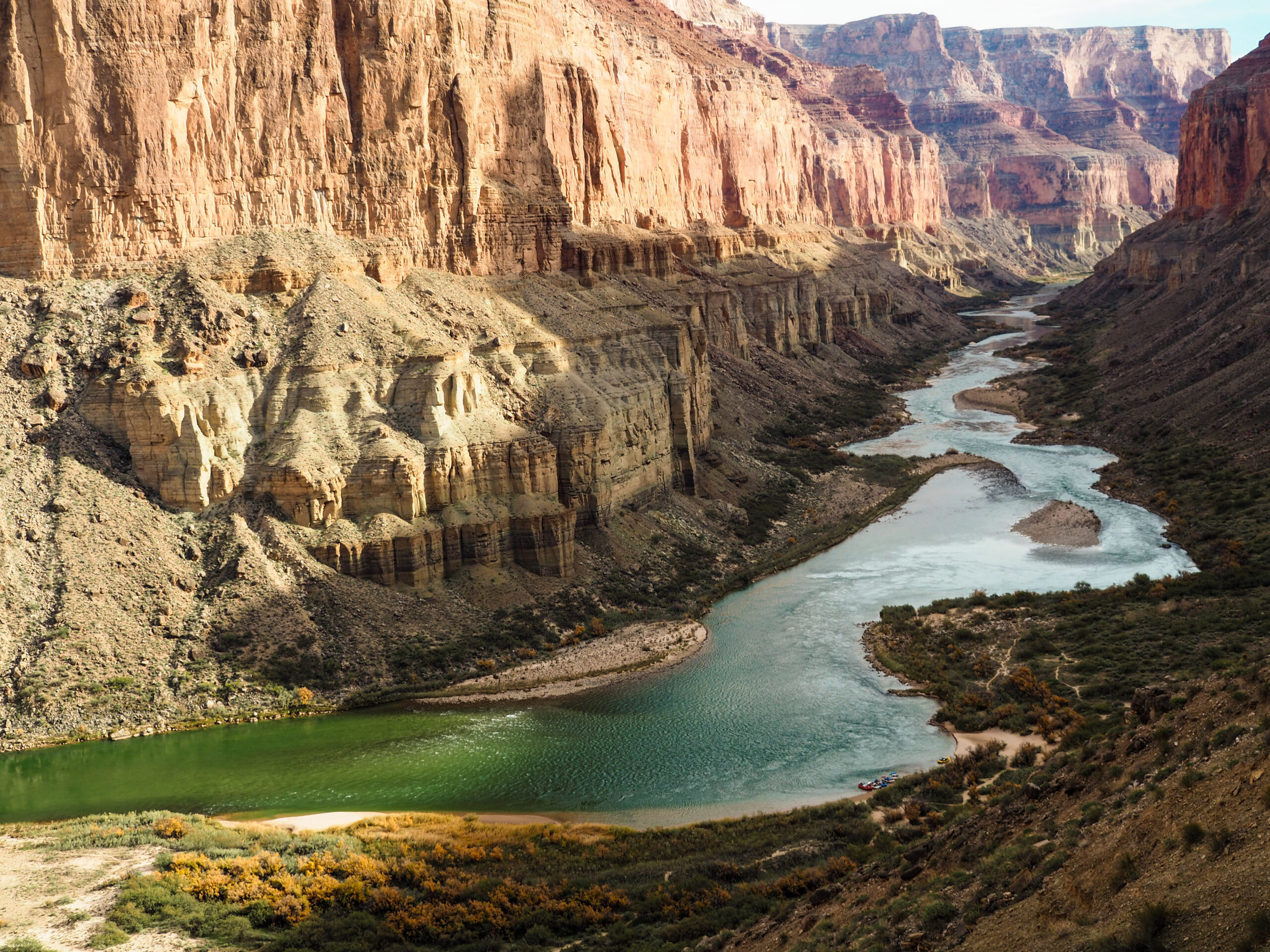 Our Core Values
To achieve our vision of a nation of clean, healthy rivers that sustain and connect us, American Rivers protects wild rivers, restores damaged rivers, and conserves clean water for people and nature.
In achieving our mission, American Rivers is guided by four core values. These core values are the foundation for our work and inform all of our interactions and communications both inside and outside of the organization.
Lead with Collaboration and Trust
We believe in the importance of developing deep and abiding partnerships through authentic listening and humility. We build trusting and productive relationships inside American Rivers and with partners, including Tribal Nations and communities of color.
We act in collaborative ways that build enduring partnerships.
Infuse Equity and Justice
We believe in just and fair inclusion both within American Rivers and with our partners where everyone has an opportunity to participate and prosper. We believe that all communities deserve access to clean water and healthy rivers; to be resilient in the face of floods, drought, and other climate risks; to have a role in decision-making processes for water and river management in their communities; and to share in the economic, social, and environmental benefits of healthy rivers and clean water.
We act in ways that value and include all voices and perspectives.
Deliver Results
We believe there are pragmatic ways to solve every problem, and we are passionate about finding solutions that work for people and rivers. We work together to find new approaches, innovate, and seek continuous improvement in ourselves and our teams. We always seek the win-win, showing the way around obstacles and finding the path forward.
We act in ways that hold ourselves and our teams accountable to results.
Ensure Staff and Volunteers Thrive
We believe in a culture that encourages hard work while recognizing self-care, revitalization, and joy for team members as essential in sustaining our leadership over time.
We act in ways that support each other in our life journeys while on the American Rivers team.