Dotty Ballantyne is a longtime supporter and former board member of American Rivers.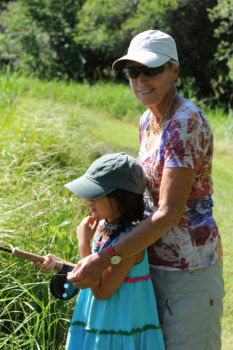 With more than 100 world fly fishing records to her name and a lifetime achievement award from the International Game Fish Association, she travels the world from the Florida Keys to the Amazon jungle to fuel her angling passion – but she always enjoys returning to her home base of Montana. Dotty fell in love with rivers when she moved to Big Sky Country in 1995 and began fly fishing.
She owned land along the Yellowstone River and donated a conservation easement to the local land trust. Dotty says, "People asked me why I chose to be on the board of American Rivers.
The answer is simple: I love rivers. I love to see healthy, free-flowing rivers brimming with clear, clean water."